News, Vision & Voice for the Advisory Community
Customers may pay a little more but get a very different investing approach
August 11, 2010 — 4:00 AM UTC by Brooke Southall
Brooke's Note: What if you were an RIA and you woke up one day and doubted your entire investing approach. You decide that investing in the U.S. is not prudent because the economy is growing slowly but that there are emerging economies with great promise. In addition, you don't believe that investing abroad can be done effectively from the United States. If you're Robert Levitt, your solution is to set up new homes in Europe and Asia, hire some good employees back at the home office and start learning new languages.
Robert Levitt just went out and hired back his old chief financial officer from a bank for his RIA for good reason: He rarely darkens the door of his practice.
"I need a strong person who stays home," says the founder and chief investment officer of Levitt Capital Management LLC, which manages $450 million of assets from Boca Raton, Fla. "I'm almost never in the U.S. except for a few days a year."
Levitt, the 49-year-old founder and chief investment officer of Levitt Capital Management, had a major shift investment philosophy about three years ago, away from a reliance on U.S.-based stocks to ones abroad.
"Look at the growth rates: it's 8% in Asia. In the U.S., maybe you can squeeze out 2%," he says.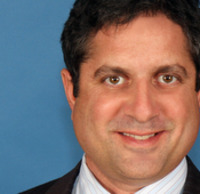 Robert Levitt:I find that most RIAs
are in the business of selling
and distributing other people's product
Strong team at home
As a result of his shift in strategy, and the travel it requires, he needs a strong team at home. That's where Nikol E. Tennant comes in. Levitt hired her away from the Naples, Fla.-based Bank of Florida, where she was the controller, after his previous CFO left in December. Other RIAs are also hiring aggressively in 2010. See: RIAs are rushing to take advantage of a fire sale on talent
It wasn't the first time he'd hired her. That as back in 1998, straight out of Florida Atlantic University. At that time, he was a partner in Evensky, Brown, Katz & Levitt but then he split off on his own. In 2006, Tennant left the firm to go to the Bank of Florida, which happened simultaneously with her having a daughter.
She says her experience in the banking industry taught her that banks aren't always the most secure places to work and, upon reflection, she realized that Levitt Capital was hugely stable. She's impressed that many of its clients are the same ones she worked with when she joined Levitt back in 1998.
Tennant decided to come back to her old boss from her bank position because she believes in what her boss is doing.
"I was here for eight years so I knew what Robert was about and his vision. I haven't seen any other firms do what they do here," she says. "I have to work for something I believe in. He was just starting to do the international investing when I left."
Ah, the coast of France
With global investing as his raison d'etre, Levitt currently lives and works on the coast of France. In September, he'll begin a three-month stint working from Indonesia, where most of the $450 million of assets managed by his firm are currently invested. [He has learned to speak the native language of Indonesia to interview executives of companies in the country.] In the meantime, he'll visit Turkmenistan, Malaysia, Uzbekistan, Armenia, Azerbijian, Spain, and Georgia [not the peachy one].
Tennant, meanwhile, oversees Levitt Capital's 13 employees, a British Virgin Islands office and a fund based in the Cayman Islands. The company has relations with 30 brokerage firms around the world to buy foreign securities, and it uses State Street as its asset custodian.
In her first major project since returning in February, Tennant oversaw the implementation of Junxure CRM software and its integration with Advent Axys.
In addition to hiring Tennant to free himself up to cover the globe as an investor Levitt also hired Priyadarshini Radhakrishnan as an analyst. She fills a void left by an analyst that left in 2008 but was never replaced.
Formerly, Radhakrishnan was as senior research analyst at Biscayne Advisors Inc. and an analyst at Bangalore, India-based Probe Equity Research, an independent equity research firm. Levitt has four full-time research and analysis people on staff.
Substantial overhead
This might seem like a substantial amount of overhead for an RIA with $450 million [the company hit the highest asset level in its history earlier this year when the markets were up] but Levitt says his company is different from most competitors. It charges more and invests more in research.
"I find that most RIAs are in the business of selling and distributing other people's product," he says. "They don't need to be on the road."
To help defray all the costs of extra management and research staff, Levitt charges a management fee on assets of 1.25% and that amount does not decline as account assets rise. Typically, RIAs charge 1% or less and reduce fees for assets of $1 million or more.
Levitt points out that his company's expense level isn't so high considering that many advisory firms use mutual funds and other products with built-in fees in addition to their own asset-based fee.
"The advisor has to justify these," Levitt says. "When clients ask us, it's pretty easy."
Big minimum
Levitt also has an account minimum of $3 million, which reduces the number of accounts needing to be serviced.
Still, Levitt allows that, at least for the moment, having such a large staff and, personally, such an intensive process for finding good investments, may not be the most profitable approach.
"There comes a time in life when you do something because you like what you do," he says.
---
Mentioned in this article:
Junxure
CRM Software
Top Executive: Greg Friedman
---
---
Share your thoughts and opinions with the author or other readers.
---