Bill Crager: There's real business happening in the RIA market.
Brooke's note: This is an article that we published previously to give readers a deeper understanding of Envestnet and why it may have a successful IPO. Yesterday, Envestnet lowered the IPO price on its shares to $9-$10, down from the $12-$14 originally sought. By midafternoon, shares were trading above $10 a share. The lowered price drives the IPO's contemplated proceeds down from the $100 million range to the $70 to $80-million range. Net proceeds will only be about half that amount because only 3.85 million shares are being offered as common stock Prices typically drop when demand does not meet supply and apparently the underwriters — on the eve [according to Dow Jones] of the IPO — sensed a shift in the balance. Morgan Stanley, UBS AG and Barclays Capital are handling the deal.
Envestnet Inc. filed for an initial public offering on March 26, positioning itself to further tighten its iron grip on the distribution of separately managed accounts. With more advisors outsourcing their investments, Envestnet is positioning itself to manage and administrate some big-time asset flows.
The IPO market isn't exactly red-hot right now, and the Chicago-based firm reported an operating loss last year, but clearly UBS, Morgan Stanley and Barclays aren't fazed by these details. In fact these three underwriters expect to raise $100 million [see note above about why this may no longer be the case].
Because of the SEC's "quiet period" rules, Envestnet executives could not comment for this article. I spoke with its CEO Bill Crager before the quiet period, and have integrated a few of his comments in this piece, which aims to put this out-of-the-blue IPO into perspective.
Here are 10 reasons why the Envestnet IPO filing is for real:
1.) Envestnet believes it can achieve extraordinary growth just by staying on its current path, according to information contained in its S-1 filing with the SEC. Founded in 1999, the company has thrived by creating a supermarket of investment managers, portfolios, custodians and related services — and supplying it all over the Internet. The company has approximately doubled in size since 2005 and now manages [or administers] $89 billion in assets from 14,000 advisors. This includes $38 billion of assets from 8,400 advisors that it receives asset-based fees and $51 billion from 5,500 advisors for which it receives license revenue for distribution. Envestnet's offerings have proven popular with advisors because they are not controlled by a financial institution or broker-dealer in the wealth management business. This positioning of the platform gives the company the ability to supply products with greater independence and impartiality. Investment managers, meanwhile, have liked the platform because it provides a cheap way to get products to customers. In its SEC S-1 filing, the company says it has plenty of room for growth within the enterprises, mostly broker-dealers, with which it works.
"During the past four years, the number of financial advisors using our technology platform from existing enterprise clients has grown at a compound annual growth rate of 12%," the filing states. "Despite that growth, we have the opportunity to continue increasing the number of financial advisors we serve within our existing enterprise client relationships. For example, within three of our top enterprise clients, we estimate that we worked with only 22% to 36% of their financial advisors as of Dec. 31, 2009." The company says it plans, through its regional sales and service teams, to add new financial advisors to its technology platform from within its existing clients.
2.) Envestnet is already in an extremely good position in the marketplace because it has economies of scale distributing SMAs, UMAs and TAMPs. FundQuest's decision to outsource its back office needs to Envestnet this winter is a perfect example of how it can scoop up business just because of its critical mass and proven web technology. "During the past four years, eight new enterprise client relationships have added over 1,700 financial advisors to our technology platform," the company said in the SEC filing. "In 2010, we expect the recently announced agreement with FundQuest will add over 6,200 financial advisors to our technology platform." See:How Envestnet may use its IPO to speed growth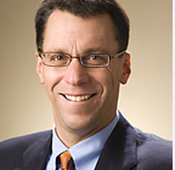 Charles "Chip" Roame: Envestnet is way
out front now.
Envestnet has very fragmented and limited competition, according to Charles "Chip" Roame, managing principal of Tiburon [Calif.] Strategic Advisors. Here's how he described what Envestnet competes against: (1) Proprietary systems of the wirehouses mostly facilitated by Fiserv (2) Clearing platform appendages like Pershing owning Lockwood (3) Product level TAMPs like Genworth that have ingrained client bases, especially in the IBD space see:RIA hybrids help Genworth's wealth management business to stunning growth (4) RIAs doing it themselves with help from Advent and Morningstar technology. Roame adds that old competitors like AdvisorPort are diminished in stature. "Envestnet is way out front now," he says. Companies like Fortigent and Adhesion Wealth Advisor Solutions also compete for the assets of big RIAs. Read: Fortigent and Adhesion staff up to haul in bigger fish in the outsourcing market
3.) Envestnet also has plans to achieve exceptional growth by persuading existing clients to shift more of their assets onto its platform just within its existing customer base. "We intend to broaden our relationships with our existing financial advisor customers," the SEC S-1 filing states. According to the filing, during the four-year period ending Dec. 31, 2009, the average number of assets under management or assets under administration accounts per advisor on its technology platform grew from approximately 11 to 21, an increase of 91%. As a result, total AUM or AUA accounts grew at a compound annual growth rate of 39% during the past four years. "As our working relationship with our financial advisor customers develops, we will seek to move more of their clients' assets onto our technology platform."
4.) Envestnet plans to achieve gigantic growth through its well-developed channels, but it also has major designs on growing in the RIA channel. In an interview I completed with Bill Crager, CEO of Envestnet, earlier in March, he said that the majority of new relationships that his company is opening currently are coming from registered investment advisors. "There's real business happening in the RIA market," he says. Envestnet Growth comes from three big trends, Crager says.
 
(1) Advisors moving toward providing advice on a fee basis 
(2) Salaried brokers moving assets to the independent environment 
(3) Advisors moving assets from stand-alone proprietary funds to outsourced and integrated ones. Envestnet suffered an operating loss in 2009 because of its heavy reliance on asset-based fees in an environment where share prices were severely deflated for much of the year, according to the SEC documents.
5.) Though RIAs may be a big new market for Envestnet, they still may be small in the bigger picture, according to Roame. "The term 'new relationships' could be a bit misleading," he says. "I think they have vastly penetrated the IBD market and underdone the RIA market so it may make sense that many new accounts are coming from RIAs." Envestnet's 10 largest clients accounted for 58%, 63% and 66% of its total revenues during 2007, 2008 and 2009, respectively, according to Envestnet's IPO filing. Roame adds: "I do think there is now some outsourcing happening among upscale RIAs," he says. "They compete with Fortigent in that space for high-asset accounts. The assets that come from IBDs, per rep, are still quite small."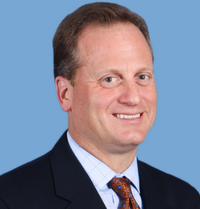 Michael Stier: Envestnet appears to be
having some success in 'course correcting'
their business to the RIA market.

6.) Envestnet's shift toward RIAs is important as a forward-looking move, according to Michael Stier, president and CEO of Adhesion Wealth Advisor Solutions of Charlotte, N.C., which has about $10 billion of assets. "This [statement by Crager] illustrates [Envestnet's] tack away from their original growth model of being a platform for BD reps," he says. "That original market is, as we all know, somewhat of a stagnating market. Envestnet appears to be having some success in 'course correcting' their business to the RIA market. Contrast that with Placemark, who similarly was heavily focused on the wirehouses, which does not appear to have weathered the market downturn, and subsequent BD market stagnation. Hence Placemark seems to [be facing major challenges], while Envestnet will see at least some growth from RIAs." Placemark actually weathered the downturn very well, according to Randy Bullard, co-founder and executive vice president of the Dallas, Texas company. It has about $4.5 billion of assets on its platform and is on one of the better growth trajectories in its history. It is bringing aboard advisors at a rate of about an RIA per week., he added.
7.) But the real profits at Envestnet do not depend upon distribution. Roame says that Crager likes to use a cable television analogy to explain why the company is positioned to generate significant revenues. "You have to own the pipes but then you also want to shove through some of your own proprietary content. In any case, the pipes pay you only a low margin but you lock up the customers and drive out the completion by being the low-cost, snazzy technology player. And then you start an AUM shop – their PMC subsidiary – and try to capture some of their AUM. Even if only 10-20% of the assets go to your proprietary product, your margins soar with no competition left. Schwab does the same thing — big open supermarket with Schwab funds and money funds picking up that 10-20% of assets to boost margins."
8.) But even the "low" margins associated with distribution are not that low for Envestnet, Stier says. "The TAMP business overall is not something I would categorize as a "low margin distribution" businesss," he says. "We TAMPs provide discretionary investment advisory services and, as such, charge advisory fees to perform these investment management functions. This is not analogous to the traditional mutual fund distributors, which is a low-margin business."
9.) But the additional heft it may acquire as a result of the IPO could enable it to grow even faster. It will have additional capital and those funds could prove useful, Roame says. "It provides capital for product/platform development as well as acquisitions. It also provides a stock price valuation and place for employees to sell shares over time. If the capital is mostly funneled to existing partners, it would still be beneficial, he adds. "It gets some people monetized immediately, which might let some older employees retire and that helps the company move forward."
10.) Another, lesser-known, ace in the hole for Envestnet may be its partnership with Fidelity Investments. The Boston-based financial giant bought about a 4% interest in Envestnet in 2005, according to press reports and other industry sources. As part of that deal, Fidelity's correspondent B/D firms gained access to a unified managed account (UMA) service that meshed with National Financial's Streetscape brokerage platform.
Envestnet also distributes Fidelity's Strategic Advisers Inc. mutual fund wrap program, which previously has been offered to high-net-worth investors only through Fidelity's retail channel.
"For the years ended Dec. 31, 2007, Dec. 31, 2008 and Dec. 31, 2009, revenues associated with our relationship with our single largest client, FMR LLC, an affiliate of FMR Corp., or Fidelity, accounted for 14%, 27% and 31%, respectively [of total revenues] " according to the IPO documents.
Envestnet's license agreement with Fidelity expires on March 31, 2013.
To read Envestnet's SEC S-1 filing, click here
---
---
Mentioned in this article:
---
---
---