Bernie Clark: The average assets of new teams that custody with Schwab has doubled compared to 2009.
In a sign that the breakaway trend is changing but is still gaining momentum, two major industry custodians blew away last year's results, one in gathering breakaway assets and one in the number of breakaway brokers it signed on.
Schwab Advisor Services reported that it attracted 70% more breakaway assets in the first six months of 2010 compared with the same period last year. The growth came not so much from an increase in the number of breakaways, as the amount of assets managed by the breakaways.
TD AMERITRADE attracted a record 212 breakaway brokers so far in fiscal 2010, surpassing the total number 202 of advisors making the move to independence in all of fiscal 2009. TD Ameritrade has a fiscal year that ends on Sept. 30.
Breakaway a day
"Despite Wall Street's attempt to play down the breakaway broker trend, the numbers indicate there has and will continue to be a strong move to independence. In fact, we're adding an average of over one new breakaway broker a business day," said Tom Bradley, president, TD AMERITRADE Institutional.
The optimism isn't universal, however.
The first half may have been strong, but the breakaway movement may be slowing, according to Mark Tibergien, CEO of Jersey City, N.J.-based Pershing Advisor Solutions.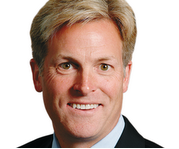 Tom Bradley: We are adding an
average of over one new breakaway
broker a business day.
"I would say the whole breakaway movement has ebbed a bit," says Tibergien."[Wirehouse brokers] are taking a breath; they being more cautious in looking at their options. As [brokers] get vested [in their retention bonuses], it'll probably pick up again. Teams are just being more deliberate."
This concern about a slowing breakaway trend was addressed in a recent report by Aite Group of Boston. See: Study: Breakaway trend may slow as wirehouse mergers start to click
Lone voice
Tibergien's was the lone voice of caution during a survey of results for the major custodians.
Schwab brought in $8 billion in net new assets from breakaways for the six months ended June 30th. The haul in assets represents a jump of 70% from the $4.7 billion of net new breakaway assets recruited during the same time period last period at the San Francisco-based RIA custodian. Schwab brought in $13 billion of assets from breakaways for all of 2009.
"While the numbers of teams moving in 2010 is very similar to what we saw in 2009," Clark said, "what has changed dramatically is the size of teams: The average assets of new teams that custody with Schwab has doubled compared to 2009."
TD's results for the first three quarters of fiscal 2010 represent a 44% increase from the first three quarters of fiscal 2009, according to the Jersey City, N.J.-based custodian.
Fidelity plans to report its own breakaway statistics next week, but its spokesman, Steve Austin, suggested its experience is similar to Schwab's.
Fidelity sees bigger teams
"Most notably this year, we are seeing an increase in the size of the broker teams making the move and are confident that the broker trend will only continue to grow," he says.
The reports from the custodians reflect the experience of Fred St. Laurent, managing director of recruiter SCI Partners of Atlanta, Ga.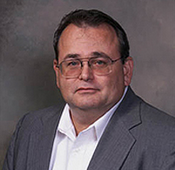 Fred St. Laurent: Basically, I'm working
on bigger deals.
"Right now I think it's as strong or stronger as it was last year from a recruiting standpoint," he says. "Basically, I'm working on bigger deals."
St. Laurent recently recruited a Bernstein Wealth Management team that is now working with the big roll-up, Focus Financial. See: A Harvard lawyer, a Columbia MBA and an engineer break away from AllianceBernstein private client unit to form an RIA
For Schwab, bigger deals are those with $250 million or more in assets, Clark says.
Eight teams with $250 million
"So far this year we have helped eight teams with more than $250 million under management, as compared to just three teams this size at this time last year," he says. "It's clear from our experience that larger advisors are increasingly looking to move to independence and that the number of individuals within these teams may also be growing."
One trend propelling the breakaway recruiting for TD is its success in facilitating so-called "tuck-in" deals where brokers join existing RIAs. These deals represent 44% of TD's total, up from 34% of the total at this time last year.
Though he forsees a slowing in breakaway activity to his RIA custodian in the second half of the year, Tibergien said that IBDs that use Pershing as a clearing company are not experiencing any reduction in recruiting activity.
"We are seeing activity going to our independent broker-dealers," he says. "It hasn't really dropped off."
---
---
Mentioned in this article:
---
---
---