Kevin Tanner and John Dolan sip champagne after signing a long-term deal.
Brooke's Note: Every few months Schwab puts out a tally of the mergers that have taken place during the prior quarter. It always seems like a very small amount relative to the number of RIAs in business. And many of the deals seem to happen under the cover of dark so it's hard to get a grip on what happens in the REAL WORLD of M&A. For this article, two small practices that are still in the process of merging were willing to share some details of how they're bringing their practices together. "Deals get done and here's an example," says David Selig, CEO of Advice Dynamics Partners, which helped facilitate the integration of the two firms. "M&A is actually happening out there. It just doesn't necessarily make anybody's radar screen."
This merger story has a happy ending. An aging advisor, John Dolan, got to keep his job, form a succession plan and get paid past his retirement. A younger advisor, Kevin Tanner, gave his fast-growing Silicon Valley practice broader expertise and a soon-to-be $60 million jump in assets.
Yet it started out as a tale of frustration for Dolan. After working with Paine Webber as a research analyst for 15 years, he spent 25 years running his own solo RIA practice.
Though the principal of Palo Alto, Calif.-based Dolan Capital Management hopes to work indefinitely, a couple of his 38 clients had asked him what would become of them when he was no longer around. As a sole practitioner, Dolan, 69, who manages $60 million of assets, had no definitive answer for them.
The clients weren't presenting their questions as a threat but Dolan took them seriously nonetheless.
Want an answer
"As an advisor, you want to be ahead of those phone calls," he says. "You want a great answer for that."
Because he had no employees to groom as successors, Dolan's answer was to seek a merger partner – something that required more than casual attention.
"It turned out to be more difficult than it sounds like," he says. "Money managers like their style; they don't want people coming in and making suggestions."
The style used by Tanner is a conservative one of buying large capitalization shares of mostly well-known companies like Coca-Cola, Wal Mart and McDonald's — with a heavy emphasis on research. He calls it growth-at-reasonable-prices. See: Suddenly noticed by big investors, Kevin Tanner's small RIA is bracing for billions of AUM. It turned out that Dolan approached investments in much the same manner, which eliminated the biggest area of potential incompatibility.
In June of 2009, he retained David Selig and his company, Advice Dynamics Partners of San Francisco, in hopes of finding a merger partner. Dolan paid him a monthly fee and says that the work that Selig did helped him avoid the most time-consuming element of the deal process — namely vetting potential partners. Dolan paid Selig a contingency fee after the deal closed. [Though Dolan and Tanner would not reveal the terms of their transaction, deals for firms of that size often go for four to six times cash flow, according to industry sources.]
Still, Selig could not insulate him from some of the frustrations of putting a practice on the block.
Low-ball offers
"In some cases, you get some very low-ball offers," Dolan says. "People haven't done their homework about what the multiples should be."
But he found an even bigger stumbling block – himself.
"When the principal stays around, it throws a monkey wrench in," Dolan says. "They say: What do we pay him? The big cash flow comes when he leaves."
Selig says he worked with 20 potential buyers – some of them as far away as Walnut Creek, an affluent suburb on the other side of San Francisco Bay from Palo Alto.
"Some buyers were willing to take him on and other buyers weren't willing to take him on," he says.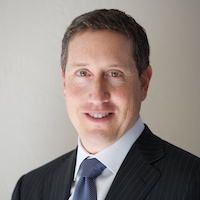 David Selig: Some buyers were willing
to take him on and other
buyers weren't willing to take him
on.
Little could Dolan have known, but 17 miles south in Silicon Valley was Kevin Tanner, principal of Saratoga Research & Investment Management. He, too, was frustrated after having looked for the better part of a decade to find someone he could tuck in to his practice.
No axing of redundant staff
The criteria for bringing someone aboard to his Saratoga, Calif.-based firm were strict. Besides looking for an equity-management style that matched his own, he wanted to buy a sole practitioner. The advantage was that he wouldn't be put in the position of axing redundant staff.
Tanner was also looking for a practice that was close enough to be practical but far enough away to extend his geographical reach.
Tanner, whose practice manages $230 million of assets, was also looking for someone with real expertise in managing fixed income for his direct retail client base. Saratoga also manages institutional assets.
Tanner is also looking at establishing his own succession plan. He has a number of analysts in their 20s on staff, and he was looking for someone to help mentor them as part of the process of transitioning his practice to them at some point down the road.
Cross-pollinate
"There are so many angles for making this positive for our firm," he says. "Bringing in John and allowing him to cross-pollinate with our younger guys is going to [be very helpful]."
Though Tanner hadn't officially listed himself as an interested buyer with his asset custodian, Schwab Advisor Services, Selig was able to locate him through the San Francisco-based firm. Both Saratoga and Dolan uses Schwab as a custodian.
Another factor that made the deal click was a common choice of technology between the two companies.
"We both use Advent Axys so we were lucky in that respect," Dolan says.
The deal signing happened in early June and John Dolan's first day working with Kevin Tanner was June 14.
Long-term proposition
Because Dolan will continue to be paid what he was earning as a sole practitioner, Tanner is viewing the merger as a long-term proposition — much the way he chooses stocks.
"As long as John is with us the benefits financially won't be very much," Tanner says without a note of regret. "It's not like we're writing a check to buy the assets. It's a win-win."
---
---