A close look at Tamarac's Advisor 9 and its strategic use of Schwab software
The Seattle company is trying to create a sense of familiarity for users with Outlook and PortfolioCenter features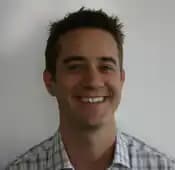 Matt Stroh: Our clients tended to think our service reputation was the best of all the vendors they were working with, and they began relying on us more and more.
---
Related Moves
---
---
Mentioned in this article:
Envestnet | Tamarac
Portfolio Management System, CRM Software, Trading/Rebalancing
Top Executive: Stuart DePina
---
---
---
Matt Stroh
August 13, 2010 — 3:39 PM
Ted, I work for Tamarac and would like to address your comments – however, I'm not perfectly clear on the challenges you faced. Can you provide me with more details? Thank you for the opportunity.
Brooke Southall
August 20, 2010 — 1:27 AM
A comment by "Ted" was deleted after attempts to contact him failed. RIABiz encourages open discussion and allows anonymous posts — but we expect intellectual honesty from the posters, and we remove comments that seem to be potshots.
After Tamarac's Matt Stroh made a good-faith effort to engage Ted in discussion and he got no response, we reached out to "Ted" directly. We also got no response.
Brooke