Tech Review: ByAllAccounts has built its company brick by brick and the result is a solid product
The account aggregation provider's interface isn't flashy, but it functions well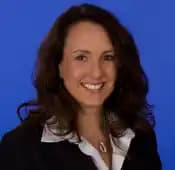 Karla Paxton: We don't care what we pull, we don't care where we send it to.
---
Bill Winterberg
I have a few nit-picky items that I feel need clarification. As to my background, I used ByAllAccounts for two years to obtain aggregated data from approximately 15 or so financial institutions and imported the data into Morningstar Principia CAMS (formerly dbCAMS+).
Web Portfolio is a web-based application that displays aggregated account data in one consolidated view. Each account is shown with the value of individual securities, and holdings can be expanded to show transactions executed in the security. I found that I rarely used Web Portfolio to view account holdings. I used Web Portfolio primarily for new account configuration and to allow clients to enter login credentials to their accounts.
Clients can be granted access to Web Portfolio by the advisor, but I don't recommend they do this. There are times when ByAllAccounts is unable to collect data from an account or the custodian website publishes erroneous data on a holding, causing Web Portfolio to show a zero balance for a security.
Clients have impeccable timing and always seem to log in to view their accounts, only to see that what used to be their largest holding is now zero. Fears of another Madoff scam begin to swirl in their head, followed by frantic phone calls, only for the advisor to go through great lengths to reassure clients that, no, the money hasn't disappeared, it's just a reporting issue in the software. Tried that line with a client lately?
Custodial Integrator strictly pushes data to third party portfolio management systems. It doesn't pull any data from portfolio software. This means that setting the initial account translations (e.g. ByAllAccounts' aggregated account numbers matched with account numbers in portfolio management software) is a manual process. Account numbers are not pulled in from external portfolio programs. Thankfully it's only necessary to set translations once for each account added to ByAllAccounts.
There also was no mention of the need to configure a SQL database on a computer within an advisory firm to support Custodial Integrator. Configuration can be a big hurdle in the beginning without assistance from a skilled administrator, but once it is set up, the SQL database requires no maintenance.
Finally, cash transactions are "quirky" with ByAllAccounts. Some financial institutions report intermediate cash transactions when one security is exchanged for another (e.g. sell all Fund A, buy cash with Fund A proceeds, sell cash, buy Fund B with cash proceeds).
The cash transactions gathered by ByAllAccounts end up adding useless transactions to portfolio management systems. So in almost all instances, I set the portfolio management system to ignore any cash transactions reported by ByAllAccounts.
I hope this provides additional detail on what the experience is like with ByAllAccounts. For firms that continue to manually enter held-away account information based on paper statements, ByAllAccounts and other aggregators present a huge opportunity to run more efficiently, reduce operating costs, and deliver better service to clients.
Bill @ <a href="http://fppad.com" rel="nofollow">FPPad.com</a>
---