Michael Lee: It wasn't ugly before but it's better and there's much more data right on the main page
Black Diamond Performance Reporting came out of beta testing with Blue Sky, its next-step software last week. With only a couple of days' notice, RIABiz Webmaster Nevin Freeman gave readers a thorough review. See:Already known to be cutting edge, Black Diamond shoots for the bleeding edge with total rewrite of its software
To supplement that review, we took Black Diamond's chief solutions officer, Dave Welling, up on his offer to put us in touch with four people who have been using the software since it first became ready for testing about five months ago.
I didn't expect people referred by the company to be negative about the product (and they weren't), but I still found what these advisors who participated in the beta process said to be interesting. Their comments were varied but with some overlapping opinions.
Eric Jardine, a portfolio manager for Baker Avenue Asset Management, which manages $650 million of assets from San Francisco, likes its flexibility and capacity. Jardine is responsible for overseeing the technology at his company.
"The best thing about it is that it's more scaleable and it can be customized easily," he says. "That means new features can be rolled out easily."
Ted Rich, principal of Vinoy Capital LLC, which manages $150 million of assets from Orlando, Fla., and Boulder, Colo. says that the new system greatly streamlines the process for sending clients data about their accounts.
One picture
"Previously, I would cut out a picture of performance data, a picture of an allocation price chart and a performance line graph and put it in an e-mail," he says. "Now I can just design the page and it's one picture that goes to the client."
The time savings add up because each client communication took minutes before and now it takes seconds.
"Multiply that time savings by how many times we send that out to a client," he says.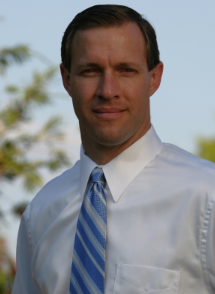 Ted S. Rich: It is not
just about the data but how
we communicate it
Michael Lee, chief operating officer of Lourd Capital Management, which manages $470 million of assets from Los Angeles, says the interface is more attractive.
"It wasn't ugly before but it's better and there's much more data right on the main page."
That's important to Lee because the interface is one of the major touch points with clients.
Positive impression
"You can't be [personally] in touch with clients all the time. Having something attractive creates a positive impression."
Jonathan Satovsky, chairman of Satovsky Asset Management, which manages $350 million of assets from Manhattan, says the changes save him substantial time. He's able to review accounts and relate in formation to clients faster.
"The primary takeaway for me and for clients is the ability to look by accounts and expand the view to how you're invested. (You can then) take it one level further to underlying holdings. In the past, you had to toggle between assets, classes and accounts."
Three of these users say that they initially came to Black Diamond because of frustration with using Advent Axys, the legacy product of industry Advent Software. The San Francisco-based company has since developed — and significantly modified – its offering, which is called Advent Portfolio Exchange.

Jonathan Satovsky: In the past, you
had to toggle between assets, classes
and accounts.
Heather Underwood, RIABiz technology reviewer, recently looked at Advent's APX and gave it a favorable review. see: RIABiz take a peek under the hood of Advent Portfolio Exchange
Satovsky had used Advent during his 15-year career working for American Express as an advisor and looked for another option when he turned independent. "I picked up Black Diamond in 2007," he says.
Seeking differentiation
Jardine, an Advent user until nine months ago, believes that Black Diamond gives him a leg up on competitors. "Black Diamond reports have helped highlight the things that make Baker Avenue different from other investment managers," he says.
Rich takes a similar view about the technology choice that he made.
"We see Black Diamond as the most flexible system and this [Blue Sky version] makes it even more flexible," he says. "It's not just about the data but how we communicate it."
---
---
---
Brooke Southall
Laura,
I'll take some blame for any confusion here. In the future, when I use a word like "scalability", I might make an effort to define it.
It didn't really exist in normal dictionaries and there were references to mountains that could be climbed and the surface of lizards and fish.
I persevered to Wikipedia and found this excerpt:
In telecommunications and software engineering, scalability is a desirable property of a system, a network, or a process, which indicates its ability to either handle growing amounts of work in a graceful manner or to be readily enlarged.<sup class="footnote"><a href="#fn801f69d5-fc70-4cb5-af94-dd0ef6bab197" rel="nofollow">1</a></sup> For example, it can refer to the capability of a system to increase total throughput under an increased load when resources (typically hardware) are added. An analogous meaning is implied when the word is used in a commercial context, where scalability of a company implies that the underlying business model offers the potential for economic growth within the company.
Scalability, as a property of systems, is generally difficult to define <sup class="footnote"><a href="#fn35ae1992-5310-40c4-85a6-41d6332f24c2" rel="nofollow">2</a></sup> and in any particular case it is necessary to define the specific requirements for scalability on those dimensions which are deemed important. It is a highly significant issue in electronics systems, database, routers, and networking. A system whose performance improves after adding hardware, proportionally to the capacity added, is said to be a scalable system.
I hope this helps to better understand what the speaker, I believe, was alluding to when he referred to scalability.
my best,
Brooke
Laura Kogen
Funny that one of the quotes in your Black Diamond "Blue Sky" article mentions "scalability". I understand that they are speaking from the point of software functionality, but I would claim that Black Diamond as an offering, and as a business model is not scalable. In fact, from the RIA perspective, they are the very definition of not-scalable. What I mean by that is their AUM BPS based pricing model. We're at $1B AUM and planning to grow to 3 to 5x that. My software (or SaaS) costs should NOT rise 1:1 with my AUM increase — that's the very definition of not scalable. I do think they need a scalable pricing model before the large RIAs (1 to 5 Billion) will take them seriously as an alternative. I'd love to see more competition for Advent, but it must offer true scalability for our business.
Have any of you larger RIAs been able to negotiate a pricing structure with them that isn't BPS based? Would love to hear about that if so.
Laura Kogen
Interim Chief Operating Officer
Sand Hill Global Advisors, LLC (Palo Alto, CA). LKogen@shadv.com
Reed Colley (Black Diamond)
Laura,
Thank you for your comment and I agree that a scalable pricing model is important to all advisors! At Black Diamond, we exist to make advisors great and are committed to being a partner with our clients through their practice growth. Not only do we believe we offer an extremely high level of value in our solution and platform at a very reasonable cost (resulting in substantially increased ROI for our advisor) but we also offer all of our clients a tiered fee model to accommodate their growing practices. While most of our advisors are on a basis points model, we do have some clients in which it makes more sense for both parties to price the service on a per account model.
We appreciate the feedback and are always looking to enhance our offering so that we can help advisors do something great today!
Reed Colley
CEO & Founder
Black Diamond Performance Reporting, LLC