Michael Kim: Advisors learned a tough lesson that they need to keep the pedal to the metal and seeking referrals is the best way to do that.
After quietly experimenting with a series of seminars to teach advisors how to generate their own client referrals, Fidelity Institutional Wealth Services is declaring success and charting a future with more of the same.
The Boston-based company has held seminars in seven of the largest U.S. cities since March and got a bigger turnout and better feedback than expected with 300 attendees and demand for a second round of events.
Many RIAs are asking Fidelity to repeat the program so they can bring more advisors from their offices to attend.
"With market turmoil, so many of our advisor clients – their number one focus was the retention of clients," says Michael Kim, senior vice president at Fidelity Institutional Wealth Services and newly appointed head of the Fidelity Practice Management Program. "Advisors learned a tough lesson that they need to keep the pedal to the metal and seeking referrals is the best way to do that." [For corroboration of this view, see: Schwab study shatters three RIA myths]
By invitation only
Fidelity's seminars, which are free and by-invitation-only, focus on developing lawyers and accountants as sources of referrals. One tip is to invite estate lawyers and accountants to meetings where advisors sit down with their wealthy clients. It's a way to create a two-way referral flow that the professionals appreciate, says Kim, who previously was an executive in the relationship management group of Fidelity's RIA business.
Fidelity held the seminars in Atlanta, Boston, Chicago, Houston, Los Angeles, New York and Seattle.
The company is now trying to determine whether to return to those cities for second rounds or reach out to clients in other places, according to Kim.
Fidelity invites advisors ranging in size from those managing few assets to several billion of assets. The common denominator is a desire to grow aggressively, Kim says.
Augments branch referral program
The program is designed to augment and complement Fidelity's better-known referral program, Wealth Advisor Solutions – where accounts get referred from Fidelity's retail branches to RIAs.
"It's a selective program for those 120 advisors," he says. "We wanted a much broader program for helping advisors grow."
Schwab has a similar pipeline of referrals flowing from its branches to its RIAs that has an average 200 conversions per month and has accumulated $25 billion on behalf of these advisors.
The impetus for the program grew out of survey by Fidelity of its advisors showing that 51% of advisors' new business comes from referrals, yet only 20% of advisors consistently ask clients and business partners for these valuable introductions.
Old hat for Schwab
But what's new from Fidelity has been a fixture for several years at Schwab Advisor Services, according to its spokesman, Mike Cianfrocca.
"Schwab has been providing advisor clients with tools and insights around driving referrals for years, and we continually build out the resources we offer, because we know how important referrals are to advisors' growth," he says. "We consistently see an average of more than 80% of advisors' new clients coming from referrals.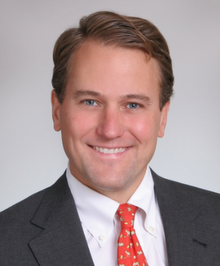 John Morris says that Fidelity's referral
training resulted in quicker closes, more
efficient client acquisition and better service
for some clients.
He added: We have held "hundreds of regional events and workshops in recent years about referral strategies for advisors, most notably our "Referral Accelerator" workshops."
To run its half-day workshops, Fidelity is using Millennium Consulting Group of CAmbridge, Mass. to help make the presentations.
John W. Morris, managing partner of Crestwood Advisors LLC, which manages $650 million of assets from Boston, says that his company has already experienced some benefit from attending the Fidelity referrals workshop.
Good early results
He says that his company was already aggressive about seeking referrals but that the workshop succeeded in helping it refine its processes. Though Morris says that there is no particular business that can be attributed to what was learned that it resulted in quicker closes, more efficient client acquisition and better service for some clients.
Morris was impressed by the well thought-out phrasings of asking for referrals and by pointers on what occasions are best for bringing up the subject with clients or centers of influence.
"It creates a re-centering for a firm," he says.
---
---
---
Mike Byrnes
Hats off to both Fidelity and Schwab for helping their advisors with referrals.
It was interesting to read that Fidelity and Schwab see a significant difference in the new business percentages that their advisors attribute to referrals. Maybe the "51%" and "80%" quoted above are not an apples-to-apples comparison. From my experience with well established advisors, I see 70% comes from client referrals, 20% comes from strategic alliances and 10% comes from other sources. Of course, all business models are different. For example, a less established advisor doesn't have the clients to provide referrals, so they need other marketing activities to drive new business (and vice versa.)
As a majority of advisors' new business comes from client referrals, I see improving the strategic alliance referrals as a significant area for advisors to improve their new business strategies.
Mike Byrnes, President, Byrnes Consulting, LLC, www.byrnesconsulting.com