Mike Byrnes: Advisors need to consider their practices for courting clients.
Brooke's note: Many RIAs don't want to sell. This reluctance has never been helpful, but now, sitting on the selling sidelines is becoming a bigger problem. Many books of business contracted in the downturn of 2008-2009 and there's new competition on the block. Wirehouse brokers are entering the business in droves and most of them are not so shy about picking up the phone to initiate a sales process. In this piece produced by Mike Byrnes, he shows that there is a Middle Way to build sales without acting like Willy Loman.
Many advisors shy away from the word "sales." To them, and maybe to most people, it has negative connotations. But advisors agree that business development is a key part of their responsibilities, and ultimately their success. So the question becomes, "how to increase sales without being salesy?"
The key is building trust. Unfortunately, the financial service scandals, combined with volatile markets, have raised new barriers to converting prospects to clients, which means that advisors might need to consider their practices for courting clients.
The benefits of building trust are that it:
1. shortens the sales cycle
2. increases prospect conversion
3. eases pressures to lower fees
4. saves business development time and expenses
I surveyed advisors that I knew were currently increasing their sales to develop this list of 10 tips for developing your business without coming across like a used-car salesman.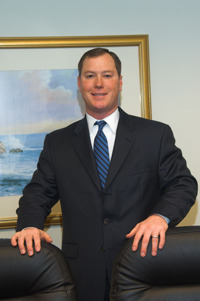 Bowen
1. Be a problem solver – not a salesman
"It is not about the sale, it is about the solution. The key is to not push product. Once the door is opened, it provides more opportunities for expanding the relationship. It leads to solving other problems that clients might not even know about."
George Bowen, financial planner, Capital Management Partners LLC, Peabody, Mass.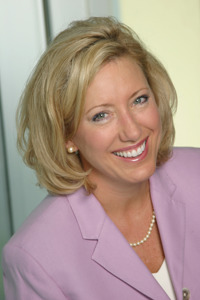 Brown
2. Educate – don't pitch
"Our entire approach is one of industry education – it's been working really well because there is so much information and consumers are often misinformed about many things when it comes to planning and investment advice. I believe if you give people information and options, and remain as objective as possible, there is a self-selection process that occurs. You ultimately end up with the right clients and they end up with the right advisors and everyone wins. Even when they don't pick you or your firm – they know more and can do better for themselves."
Kim Brown, president, JNBA Financial Advisors Inc., Minneapolis, Minn.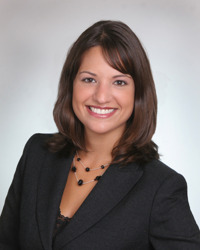 Cadillac
3. Have your clients sell for you
"Focus on every client experience and on engaging and educating the client. Communicating proactively and asking questions fully embraces clients as well as their other trusted advisors, and allows them to understand what you are doing to meet their goals. To this end, clients are then more apt to share their experience with someone in their network where your firm can add value."
Leah R. Cadillac, partner, Crestwood Advisors LLC, Boston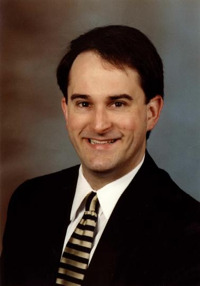 Chessman
4. Take a team approach
"Practice true wealth management and work with other professionals to coordinate all the clients' affairs on a proactive basis. By bringing a team of advisors together to review a client's situation, we were able to discover issues and possible ideas for solving those issues that a more traditional approach would not have uncovered. The attorney on the team was so impressed with our approach he recently became a client, as he loved that I saw the complete picture."
Wade Chessman, president, Chessman Wealth Strategies, Dallas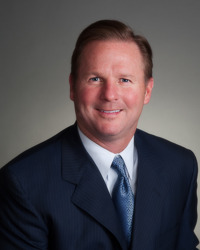 Kopsky
5. Don't be all things to all people
"Know what you're good at and be willing to walk away when opportunities come up that are not a good fit. Prospects know when they are being sold something versus being offered a service in an area that you excel. It goes back to the old saying, 'You only get one chance to make a good first impression!'"
Matthew E. Kopsky, president, HM Capital Management, Clayton, Missouri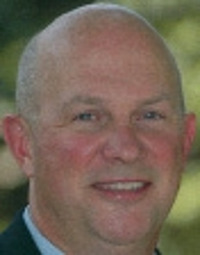 Lee
6. Develop and further relationships – don't sell
"Always continue to build relationships, whether it be with prospects or clients. We take it slow and get to know them over time, avoiding going head on. It is a gradual process. High net worth clients want to get to know you and like you first, so they feel comfortable entering into a relationship.
One thing that we are doing that is successful is hosting client gatherings at a local art gallery, in which they are asked to bring friends. The event involves drinks, hors d'oeuvres and a private tour. We don't discuss work, but the interactions lead to a lot of new business."
David Lee, financial advisor, David Lee Financial, Memphis, Tenn.

Monahan
7. Take a comprehensive approach
"In client reviews I do a thorough fact finder to learn about opportunities that exist within the relationship. The more I can learn about the client outside of the investments they have with me, the more opportunities I can uncover. Often I have been able to uncover an insurance or estate planning need."
Sean F. Monahan, financial consultant, Financial Alternatives, Forked River, N.J.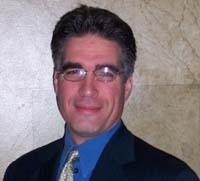 Moore
8. Do an inventory
"When meeting a prospect for the first time, I usually ask, 'When was the last time you conducted an inventory of your financial resources?' This usually results in a question about what an inventory is and the fact that they haven't ever done one or it has been a long time. If they express interest in conducting inventory, we meet."
Kevin Moore, principal, i*financial, San Antonio, Texas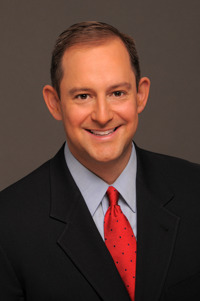 Paulman
9. Get permission to conduct research
"We believe we are more thorough in the information gathering stage, as the key to a successful relationship is getting to know our prospects well. Upfront we ask to have some time to get to know them better. If they say 'no', it is likely that it wouldn't be a good fit. On the other hand, by them saying 'yes' and sharing more information, they see that we can then tailor our services to their situations."
Frederick Paulman, president, RMB Capital Management LLC, Chicago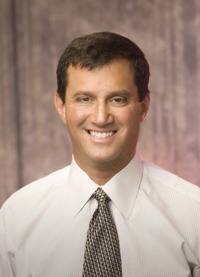 Sadoff
10. Be well known
"Through local print advertising, PR and word-of-mouth buzz, we have developed a strong brand and often find prospects want to work with us before we even meet with them. As a result, we do not need to have a high pressure 'always be closing' sales process."
Bryan Sadoff, investment advisor, Sadoff Investment Management, Milwaukee, Wis.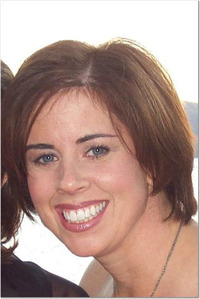 Russell
Bonus: Compliment your competitors
[While at lunch with a friend, I mentioned I was writing this article. Although she is not in the industry, I thought her input was worth adding…]
"Don't dog your competition. Acknowledge one or two things they do well, and then inform the prospect where you excel, ending the conversation with the message that your organization is the clear leader."
Kelly Russell, head of business development, Care.com, Waltham, Mass.
These ideas truly show that an advisor does not need to be salesy to increase sales. I hope you find this information insightful and encourage you to share the business development techniques that are working for you in the comments field below.
Mike Byrnes founded Boston-based Byrnes Consulting in April 2008 to provide business planning and marketing strategy consulting services to help advisors become even more successful. Read more at www.byrnesconsulting.com.
---
---