Why the launch of Merrill Edge may be a shrewder move by BoA than it first appears
Success will depend on how closely BoA/Merrill Lynch can tie the new online brokerage to its full-service offering
Adam Honoré: The reason you'd want Merrill Lynch is that you'd want access to their advisors and to their training.
---
Related Moves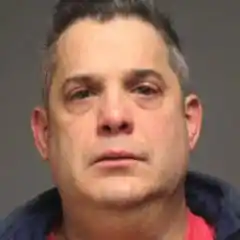 September 1, 2022 at 5:11 AM
---
---
---
Jason
September 16, 2010 — 2:30 AM
Merrill Edge is missing a lot of important features that Bank of America online investing had. If they want to attract more customers they should have stayed with the Bank of America platfortform which is far superior to Merrill Edges' platform. I don't see how anyone could think Merrill Edge is an improvement, I think Bank of America oline investing was many times better. I hope many people are complaining about how horrible Merrill Edge is, and that they will go back to the way things were on Bank of America online investing.
BullBear
October 30, 2010 — 3:48 AM
I've been with Banc of America for couple years and overall I was quite satisfied. But now with Merrill Edge I just can't stress enough how HORRIBLE the online trading is. Website is very illegible, not responsive. Very slow trade execution. Extremely slow. When you want to place and order you have to click so many fields, that by the time it fills, the price might change even 10-20 cents in $100 stock. If it wasn't bad enough – customer service is just a plain and simple NIGHTMARE. Reps are rude and they sound like they don't wanna deal with you at all. They are simply PISSED OFF that somebody (a customer) bothers to call them.
What's even worse – when you sell short a stock and it happens you still have a long position in the same security, "outstanding" Merrill's system neither let you cover the short position nor liquidate the long one.
It displays error and instructs you to call customer service. How awful the experience is I don't have to even tell, but the wait time is another story. On average 20-30 minutes and then some bored and apparently annoyed person answers the phone and just wants you to hang up right away.
If you're not convinced… well good luck with them. I am definitely moving my account as fas from Merrill as possible. They just make you feel like they don't care about you and your money.
Enough said
Jim
January 14, 2011 — 9:39 PM
As of Jan. 14, 2011 @ 4:25PM, BoA's new Merrill Edge platform has been down all afternoon and I have been unable to reach a live representative to transact my business. Worse yet, BoA's banking site is running so infuriatingly slowly that it is essentially useless. I must say that, in this wake, the recent improvements heralded to me by BoA through the mail and online now leave me wondering why I have kept this old dog so long?!?
Brooke Southall
January 14, 2011 — 9:47 PM
Jim,
Sorry to hear! Can you keep us apprised if you get an insight into what's going on? Feel free to contact me directly. 415-331-7828 or Brooke@Riabiz.com
my best,
Brooke
ria14141414
beware of merrill edge platform and the so-called financial solutions advisors in the banking centers. the investment options are terrible, high loads, high expense ratios and low returns and low ratings…these are the "recommended funds". there managed solutions have posted terrible returns and most of these "advisors" are glorified personal bankers! they know very little about investing and planning, so if you choose to go with this platform just realize that you have been warned once your account starts to post negative returns.
Ivan Q
October 2, 2013 — 8:02 AM
Suggest avoiding Merrill Edge and foregoing eventual headaches. If you are a glutton for punishment and receive a form letter from Merrill Edge Pennington, NJ signed by **. Dial (609) 303-6200, press 4 for the company directory. Then spell the person's last and first name. So, when you get an unhelpful response form letter signed by someone, Enter that person's name in the directory, get their phone number and 'reach out' to them!
Virgie Hudgins
September 29, 2015 — 3:25 AM
Hey blog post , I loved the information ! Does anyone know if my business could possibly obtain a template 2011 CA 37A-209 copy to fill in ?
Fred St Laurent
I was misquoted in this article and will respond in detail later....