News, Vision & Voice for the Advisory Community
The San Diego-based advisors may be among the first to leave the company to turn independent
June 16, 2010 — 5:25 AM UTC by Brooke Southall
Brooke's Note: We have covered many kinds of breakaways at RIABiz. Most of them are stockbrokers who leave wirehouses to become RIAs. A handful left an independent broker-dealer to become an RIA and some left wirehouses to join an IBD. Others left trust companies or banks to become RIAs. This breakaway story breaks new ground. It's about a group of brokers leaving the private client division of a company best known for mutual funds to become an RIA. The theme is very similar — brokers want greater latitude to serve clients and seek independence to achieve that unshackling. That a mutual fund company can yield top talent to the breakaway pool is a sign that there are other rich sources of new RIAs that most people have barely thought about.
In some ways it was surprising that Marc Channick, Darren Reinig and Keith McKenzie had landed at Bernstein Global Wealth Management in the first place five years before. None of them had set out in life to work in financial services.
The Harvard Law School graduate, the Colombia MBA and the engineer had enjoyed careers in their respective fields before giving it a go with the private client division of the New York-based firm, AllianceBernstein, that is best known for its mutual funds. Bernstein has about 18 private client offices nationally with about $87 billion of assets under management, according to its LinkedIn profile.
But it was less surprising that these highly-educated men, once ensconced in a sleepy San Diego branch office of the firm, would form a bond and decide that there was a better way to bring their educations to bear on serving clients. [It is not uncommon for Bernstein to hire professionals from outside its industry, McKenzie says.]
On the strength of that connection, the three men [out of seven at the branch] broke away as a unit in December.
Giant rollup Focus Financial was impressed enough with the trio's professional network and business model that it bent its assets-under-management targets to work with the new RIA, called Delphi Private Advisors.
Constant stream of referrals
"From the start we were impressed by the team's ability to engage other professionals such as CPAs and lawyers and get a constant stream of referrals," says Rudy Adolf, CEO and founder.
The new RIA was more than a year in the making. The breakaway-a-trois courtship process happened carefully and deliberately because the stakes were high.
"Any of the three of us could have turned the other two in and tripled their book of business," Channick says. "Advisors were competitors at Bernstein."
What kept the breakaway on track through that period of deliberation was the partners' belief that standing still is the riskiest move in an advisory world that is putting fiduciary care front and center.
No woulda, coulda, shoulda
"We think there's a sea change going on in the industry," Channick says. "In 10 years the private client business will look very different. We think its going in the direction of independence and we wanted to be at the forefront of that. We didn't want to say: woulda, coulda, shoulda when we didn't pull the rip cord."
They didn't believe that they could achieve that as brokers for the investment arm of AllianceBernstein Holding L.P. A phone call and e-mail placed to the company's media relation department for this article went unreturned.
"We all independently came to the conclusion to move on and we all had clients encouraging us to leave," Channick adds.
What had drawn the advisors to Bernstein initially was that it applies good planning processes on behalf of clients. It engages in a respectable program of asset allocation, planning and a quantitative approach to wealth management, Channick says.
But there is one aspect of its approach that even makes wirehouses look comparatively solicitous of clients. The only investments sold by Berstein advisors are AllianceBernstein investment products.
"The difference is that Broker A at Merrill Lynch would have different investments than Broker B," Channick says. "[Bernstein's] money is actively managed in New York and it's consistent – for better or worse."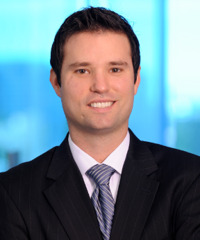 Darren Reinig is an MBA with
experience working with start-up companies.
Delphi no longer uses any AllianceBernstein funds, he says.
The new RIA emphasizes providing clients with investment strategy and management, active tax management services, and a high level of customization in partnership with their clients' other trusted advisors on sophisticated wealth transfer and charitable giving strategies.
Mezzanine clientele
In less technical terms, Delphi is pursuing a strategy of serving a mezzanine level of investor $2 million to $20 million of assets. The idea is to bring multi-family office-type services to investors who fall just below that threshold. The Delphi advisors believe that their professional training positions them well for providing these kinds of services — multi-generational and estate planning, for example.
Channick got his JD from Harvard Law School and then spent 10 years doing legal work in both the private and public sectors. He plans to apply his legal experience to multi-generational planning.
Keith McKenzie holds degrees in both physics and engineering, which he plans to apply to analytical planning on behalf of clients. He has management experience at both start-ups and Fortune 500 companies.
Darren Reinig earned an MBA in finance from Columbia Business School, and he has strategy and operations experience at start-up companies. For Delphi, he is helping entrepreneurial small business owners plan for their futures.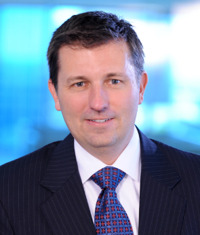 Keith McKenzie: They delivered people to
sit in desks.
To execute the breakaway, the three professionally trained brokers are using Focus Connections, the consulting service of New York-based Focus Financial that provides operational and logistical support for broker teams that decide to establish independent, fee-based registered investment advisor firms (RIAs.)
Rented COO
Under the program, Delphi worked with an interim chief operating officer from Focus who provided guidance on a range of start-up issues, including the mechanics of setting up a small business and best practices for running an RIA, McKenzie says. This included a COO for two weeks to help make decisions regarding reporting and custodial issues and another operations person for three weeks who handled mundane items like phone systems and desk chairs. "They delivered people to sit in desks," he adds.
The program is part of Focus Financial and the big rollup provides promising breakaways advice. The agreement also allows the two firms to evaluate whether they want to enter into a deeper partnership in coming years. Focus Financial has $35 billion of AUM and about 600 employees.
"Focus was crucial to the operational launch," Channick says.
Focus Financial is typically only interested in partnering with RIAs managing several hundred million in assets – unless it sees unusual promise. Though Delphi only manages $100 million of assets, it is positioned to grow rapidly because of the appeal it has to centers of influence, according to Rudy Adolf, CEO and founder, Focus Financial Partners.
Beatable goals
"Since the firm opened its doors, their professional network has applauded the business model they have developed for this underserved market. With the momentum we are seeing the team should easily surpass the aggressive business goals we jointly developed."
Delphi hopes to manage $250 million in a few years, Channick says.
The new RIA is using Schwab Advisor Services as its custodian and Adhesion Wealth Advisor Solutions for its portfolio management system. Mike Stier, CEO of Adhesion sees promise in the team.
"They have impressed the [Adhesion] team with their professionalism and strategic perspective," he says. "From their six to seven years at Bernstein they clearly built a great book of business and, while Bernstein can be a tricky place to leave, Delphi has had very good success in bringing over client assets. They appear well poised for substantial growth going forward."
---
Mentioned in this article:
---
---
Share your thoughts and opinions with the author or other readers.
---