The breakaway team held conference calls with LPL in David Armstrong's car.
Elizabeth's note: You may remember Monument Wealth Management from earlier this year, when a couple of stories in the New York Times highlighted the breakaway trend and the fiduciary standard. I read the stories without realizing that these high-profile breakaways were working just down the hill from my home office. What a pleasure to walk down to meet the members of this collegial group, who are so obviously content [almost] with the path they are taking. They give substantive reasons for how they chose from among the bewildering choices including: Raymond James, Wachovia, Royal Alliance and LPL. They also allow that they may not be done charting their entrepreneurial path. They are now considering becoming an RIA on a hybrid platform.
The team from Merrill Lynch chose the place for their secret breakfast meetings carefully.
The Hilton was a few blocks away from where they worked, and it was right across from the St. Regis. David Armstrong, Tim MicKey, Tim Lee and Dean Catino figured that if anyone from Merrill's giant D.C. office were going out to breakfast, it was bound to be at the St. Regis, not the Hilton.
Bagel breakfast
Over 7 a.m. coffee and bagels – at some point the group decided that as small-business-owners-in-waiting they should not spring for anything fancier – the group met for months, through much of 2007 and into the first half of 2008, planning what they thought of as a mutiny.
On the Friday before Memorial Day weekend 2008, all the planning came to a head. The four men packed up their last few personal items from offices that had already been mostly emptied, took them down to the garage, and picked up their resignation letters in their cars.
On the elevator ride back up, Catino, broke the silence by saying: "Remember this moment."
A few hours later, Monument Wealth Management sprang into being, in an office in Old Town Alexandria. With $250 million as a group when they left Merrill, the foursome decided to drop about half their clients when they left. Of those they invited to join them, almost 100% came along. Two years later, they are back up to $250 million. No one on the team took a pay cut, though they have chosen to invest some of the profits they might otherwise have taken home back into the business.
For a breakaway story with similar intrigue, See: Merrill Lynch stars take a leap of faith to a new office — and independence.
"Could I see us getting to $750 million in five years? It's possible," Lee said, though he added that he prefers not establish AUM goals. One of the firm's hallmarks is a quiet, confident style, which may stem both from the flat management structure and the collegiality of the four partners, but also from the way they focus on what's in their own control. Lee points out that the team can control and set goals for the number of meetings and outreach efforts, but cannot control whether or not prospective clients chose Monument to manage their money.
How the team came together
During their long months of planning, that element of control — over their portfolios, their pay, and their working lives — was always one of their goals. The four men, who are all CFPs or CFAs, came together through shared interests at Merrill.
All were advisors on Merrill's discretionary platform, meaning they were among a fairly select group. Merrill refused to comment for this story or to verify information about the discretionary platform, but the four men estimated that at the time of their breakaway, only about 400 of Merrill's 15,000 advisors were on the platform, operating under the firm's corporate RIA.
Each had a specialty. MicKey had designed a large-cap portfolio strategy that was achieved results that ranked it among the top 5% in the Merrill universe. Lee was an expert in annuity and insurance products. Catino brought a strong emphasis on financial planning to the table. Armstrong worked with a portfolio made up of 100% of ETFs that balanced MicKey's portfolio strategy.
In 2006, Armstrong and Lee talked about going independent.
"A lot of our clients are folks who own a small business," Lee said. "We saw them with payouts in the millions after 3, 7, 20 years in business. We wondered, 'What are we missing?'"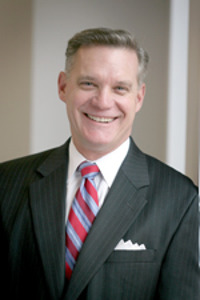 Dean Cantino
But the timing wasn't right. The team had a $60 million client that was a publicly held company and needed Merrill's platform for certain stock transactions. Then, that client became a privately held company. Around the same time, in early 2007, Merrill's earnings reports were turning south, and cost-cutting had begun at the firm. Soon, Katie Kilkelly, the team's assistant, who eventually came with them on the breakaway, was asked to cover eight brokers instead of four.
"It became harder to get things done," Lee said.
One day, Armstrong went into Catino's office.
"Are you paying much attention to that independent trend?" he asked.
"Why don't you shut the door?" Catino replied.
Planning for the mutiny
The meetings began at the Hilton, initially with a fifth member of the team. He was the most senior of the crew. The group made the decision early that they wanted to keep doing some commission business. They reached out to other people they'd heard of who had made the leap to independence.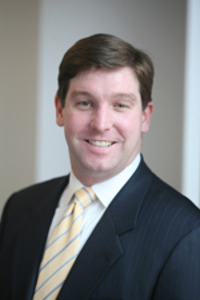 Tim Lee
"They were incredibly encouraging," Lee said.
The value proposition was fairly clear to them. They were paying about 60% of every dollar to Merrill for the use of its platform, which, since they were operating with their own portfolio strategies, they weren't using much of. The prospect of keeping almost all of their own dollars, and building a business, made turning down 200% production offers from other wirehouses easier.
"They were impressive on the front end," MicKey. "Not down the road."
By the fall, as they were beginning to sign confidentiality agreements so they could get to the next level of exploration with the independent broker-dealers they were looking at, the fifth member of the team backed out.
Huge smoke screen
"We had to put up a huge smoke screen after that," Armstrong said. They told the fifth broker that the outlook for independence wasn't so promising after all, and that it might be as long as Thanksgiving 08 before they could make a move.
In fact, their negotiations were deeper than ever.
By late in 2007, the group had settled on four platforms to look at closely: LPL, Raymond James, Royal Alliance and Wachovia.
Royal Alliance, they decided, was too small. Wachovia offered a strong management structure, but they didn't want that. The team had had enough of being managed. Raymond James was willing to make exceptions for them to run the kind of business that they wanted, but they realized they didn't want to be an exception.
LPL offered what was for them the right mixture of freedom and support.
Big hole at Merrill
By Christmas of 2007, it seemed as if a big hole had blown up in the side of Merrill's earnings. "We decided, if anyone was going to blow us up, it was going to be us," Lee said.
Each man discovered in himself a desire to be entrepreneurial.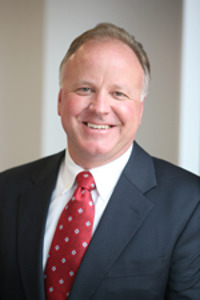 Tim MicKey
Catino had three children, including one in college at the time. MicKey, was in a similar circumstance. He talked to his wife about the idea. "I'm with you," she told him.
In the early part of 08, the team was well into the logistics of setting up a business, including finding office space and a tech consultant. LPL offered what Armstrong called an incredible amount of marketing support. On Monument's behalf, LPL hired a public relations firm, which helped them design the logo and come up with the name – apropos to their location near Washington, D.C.
See: How LPL lured advisors from Raymond James, UBS and Ameriprise to its hybrid RIA platform
Joseph Kuo, spokesman for LPL, said the company offers marketing support to all of its 12,026 advisors.
The marketing push also got the firm mentioned in stories in The New York Times about the breakaway movement. They are now framed and hanging up on the wall.
Considering hybrid
RIA

platform
The four men may remember that point of no return in the elevator, but they've never looked back. They've been operating under LPL's corporate RIA, but are now considering forming their own RIA and shifting to a hybrid platform. See: 5 Reasons why the hybrid RIA model may be hotter than ever
They're convinced that more of their colleagues will join them on the independent side of the fence. "We're just in the third inning of this ball game," Armstrong says.
See: Why one Merrill Lynch advisor needed to break away twice to become an RIA
Edited Friday May 21 to clarify the quote in the sixth paragraph from the end
---
---
Mentioned in this article:
---
---
---
Another Guest
September 3, 2010 — 5:05 PM
Similar story here, (transition from a wirehouse to an Independent B/D). The best move I've ever made.
**Full Disclaimer: The independent channel is not for everyone; if you don't know how to run a business, you're probably not ready to be independent.
Guest
Fun story on some of the behind the scenes activities on a breakaway. I did the same with a partner a number of years ago to join a small independent RIA. We've tripled the assets in the last 7 years and we and our client's are way better off versus being captive in the wirehouse world. However, I would challenge the "no one took a pay cut" comment especially when it is followed by "though they have chosen to invest some of the profits they might otherwise have taken home back into the business."
Welcome to the real world… this reinvestment will never end. There's an array of reinvestment opportunities from systems, services, and marketing, to compliance, legal and insurance. Not that these investments aren't worth making the change, but people shouldn't make the switch expecting that these expenses will eventually go away "when everything settles." It will never happen… especially at $250 million in AUM. Multiply that by 5 or 10 and you'll start getting some economies of scale, if you're good.