Review: Morningstar Office's web-based platform combines research, advisor tools
No-frills interface offers easy access to reports, benchmarking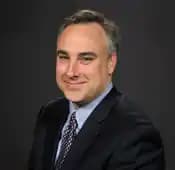 Michael Wilson: We are trying to cut down on the number of systems an advisor needs to use.
---
John
September 20, 2013 — 11:37 PM
Signed on with them 6 months ago. Was told I could get my existing data converted. After I signed up I was told "Not so". Data conversion was phased out. New system available by September. Nope, not yet. I'm paying for something I can't use. Looking into their competitors. Tired of being ripped off.
Rob
January 16, 2014 — 7:10 PM
Save your money!!! There…you've been warned.
Tim
October 12, 2015 — 6:21 PM
Glad I did not waste our firm's money on this. We were about to pull the trigger and go with this as our rebalancing solution. What happens now to legacy client's? So you now have to buy in to Morningstar Advisor's stand alone product to utilize this going forward? What about advisor's that use a watered down version via their broker/delaer arrangements? This article is very good in one sense that it sounds the bell and alerts the industry, but very lite on specifics.
Brooke Southall
October 12, 2015 — 6:25 PM
Hi Tim,
Are you commenting on the article above or the one that was published today?
Thanks,
Brooke
Nate
December 3, 2020 — 7:53 PM
I was just quoted $14,900 for under 250 accounts and almost $20,000 for 251-500 accounts from Morningstar.
---
Related Moves
February 28, 2020 at 11:09 PM
---
---
---
Mentioned in this article:
---
---