Wells Fargo emerges as independent channel competitor
Third-largest wirehouse had a banner year in 2009, in space inhabited by LPL, Raymond James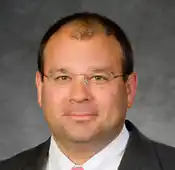 John Peluso: He leads a network that offers a middle way when it comes to independence.
---
---
Mentioned in this article:
LPL Financial
RIA-Friendly Broker-Dealer, RIA Welcoming Breakaways, Advisory Firm
Top Executive: Dan Arnold
---
---
---
Brooke Southall
Smart Advisor,
I deleted what you wrote because it came across as a potshot more than a useful comment. I particularly felt that way because, when I e-mailed you, it was "undeliverable." We keep your identity confidential from readers but we consider it unacceptable to send us a fake e-mail address.
Brooke