Mike Durbin: Fidelity's investment management heritage and capital markets resources are unique qualities among custodians
This Asset Custody Project article has been updated. See: Mike Durbin is putting his stamp on Fidelity as an RIA custodian for asset-flush breakaways.
Fidelity Institutional Wealth Services is the second largest custodian, a giant that has more assets on its platform than the next two custodians, TD Ameritrade and Pershing, combined.
Yet, Fidelity's value proposition for advisors remains hard to characterize. Schwab Advisor Services of San Francisco is the giant with great service. Pershing LLC of Jersey city, N.J. has the business-to-business chops and it doesn't compete at the retail level. TD Ameritrade, also of Jersey City, competes little from a retail standpoint, and its size still engenders a cozy sense for small and large advisors alike.
What Fidelity lacks in a clear identity it seems to make up for in its sheer commitment to winning. It leverages its size, famous brand and its breadth of service to compete. Even recent management turmoil can be seen as a sign that the Boston-based company is not resting on its laurels.
"Fidelity is a leader in every business it has decided to be a leader in," says Sean Cunniff of Needham, Mass.-based TowerGroup. "They are number 2 in the RIA custody business and I do not see them conceding this space. Despite the recent management changes my belief is that they will continue to invest in the RIA business and will remain very, very competitive into the future."
Not being Schwab
At times, Fidelity's competitive edge means defining itself against the industry leader. In those cases, it wins by not being Schwab.
"Fidelity is Avis. They try harder," says Mitchell D. Eichen, CEO of Morristown, N.J.-based MDE Group who recently moved the bulk of his company's $1.3 billion of assets under management from Schwab Advisor Services to Fidelity.
Here's the data download on Fidelity's RIA custody business:
Name of custodian: Fidelity Institutional Wealth Services
Address: 200 Seaport Blvd. Boston, MA 02210
Phone number: 1-800-735-3756
Founded: 1992
Total Assets in custody: $396 billion including trust banks and third party administrators, as of Dec. 31, 2009
Number of RIAs using platform: 3,200
Head of RIA custody business and executive's starting date: Michael Durbin, February 2009
Head of RIA sales and starting date: Scott Dell'Orfano, October 2004
Name of RIA technology platform(s): AdvisorChannel and WealthCentral [all new advisors get WealthCentral]
Date of last major update on tech platform: began rollout of WealthCentral in fall of 2009
Minimum assets for advisors: $15 million for new advisors and $10 million for current advisors
Size of biggest advisory client by assets: declined to disclose
Custody fees [including fees for RIAs that fall under the minimum]: won't disclose specific fee
Eichen adds that this Fidelity attitude permeates the relationship starting with better pricing. He believes his clients get the best rates possible from an asset custodian though he declined to specify the prices.
Still, there are many more advisors who prefer Schwab, according to Joseph Vietri, head of service, trading and operations for Schwab Advisor Services.
Vote with their wallets
"Advisors vote with their wallets, and Schwab has twice the custodial market share as our next closest competitor," he says.
Fidelity has been in the news lately less for winning big accounts from Schwab and more for big management changes. Jay Lanigan, who held the top job for 11 years, departed in January of 2005. William Carey held the spot until October of 2006, and Jack Callahan held the job until Mike Durbin replaced him in November of 2008. Durbin's hiring roughly coincided with Charles Goldman who came over from Schwab to become his boss. The two men shared power over the RIA unit.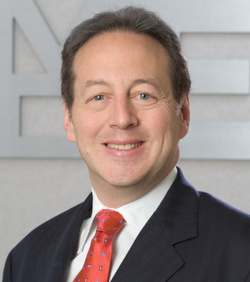 Mitchell Eichen: Fidelity is Avis. They
try harder.
Now Mike Durbin is clearly head of the unit as Goldman officially departs this month after stepping aside in late January. See: Charles Goldman to leave Fidelity
Advisors and analysts say there's an air of permanence about Durbin and his leadership. Large RIAs report receiving phone calls from Durbin and being satisfied — for now — with the direction in which he plans to take FIWS.
Not shy about firing
They also believe that Fidelity – not a company shy about firing and hiring – has nonetheless reached a point where it's likely to err on the side of stability with regards to the top position in its RIA business.
I asked Durbin about how his company plans to distinguish itself in the marketplace of RIA custodians.
"No other custodian has Fidelity's investment management heritage and expertise alongside a leading-edge technology platform, world-class service and comprehensive practice management solutions," he replied.
Fidelity's famous portfolio managers and capital markets teams generate reams of information and the data and opinions are being put at the fingertips of RIAs, he says.
Spend big
Fidelity has certainly long been known as a technology leader, and as a privately held company has the advantage of being able to spend big when it sees the need. It spends $2 billion annually. Whether its technology is gaining a leg up on the competition remains to be seen.
Advisors seem to like WealthCentral, but it's still in the early stages of being rolled out so there seems to be little industry consensus about where it stands among its competitors. The platform is both an overhaul of AdvisorChannel and an integration of so-called best of breed applications like Siebel's CRM software, EISI's planning software and Advent Software's portfolio management system.
Fidelity says is upping its technology spending on RIAs by 25% in 2010.
Fidelity's service is also in mid-overhaul. The company began to provide designated service reps to advisors for the first time in September. More than 100 top RIAs are already using this service, and by this summer Fidelity intends for several hundred to benefit from it. RIAs brought under the new service scheme report clear improvements.
Service czar
Fidelity's latest effort to fast-forward came a couple weeks ago, when it put Maggie Serravalli in a position as service czar. She was given unusual powers to reach across advisory silos and make certain the service stays up to par. Read: Fidelity names buck-stops-here service czar for all of its financial advisory channels
Schwab still is the service leader by far, according to Vietri.
"The service model being implemented by some of our competitors is the approach Schwab has led the industry with for years," he says. "Across our 6,000 advisor clients, we consistently see extremely high client satisfaction scores, with 92% rating Schwab as excellent or very good."
Serravalli, a JPMorgan veteran who was managing director and head of operations for global product areas including derivatives, foreign exchange and fixed income securities, has been at Fidelity since June 2007. She has been serving as executive vice president, client experience for the firm's operations and services group, where she has been responsible for the client management and client service teams of Fidelity's brokerage business. She'll continue to oversee these service units.
Serravalli is a relative unknown outside Fidelity so it's hard to gauge how effective she'll be in her endeavor. However, it certainly signals the determination of her boss, Gerard McGraw, president of the firm's institutional products group, to raise Fidelity's service levels.
Considered a laggard
Fidelity has been considered a laggard to Schwab in this area for years but the company is finally acknowledging the issue. For more on Schwab's service versus Fidelity, see: Top 10 findings of Morgan Stanley report include Schwab as best RIA custodian, LPL for highest advisor satisfaction
Eichen said that Fidelity assigned him a service representative who helped him and perseveres to make certain that its implementation goes well.
Yet Eichen allows that the level of attention Fidelity is paying to his RIA may not be typical. "They definitely set us as a target," he says. "They wanted to use us as a poster child for why a large RIA moves from Schwab to Fidelity."
Fidelity has tried various strategies for luring successful advisors of all sizes and business models to its platform.
In 2008 and 2009, Fidelity spent considerable marketing dollars to differentiate itself by emphasizing that it could best serve hybrid RIAs. Fidelity has lost some prominent broker-dealers to Pershing since its hybrid technology, NetX360, began to come online.
Farewell HybridOne
In August, Fidelity stopped supporting its HybridOne brand, which was created to help Fidelity market itself as a provider of clearing and custody services under one roof. The company discontinued the brand because it had too many to support, according to Charles Goldman who was head of insitutioal platforms at the time. See: Fidelity is bidding its HybridOne brand farewell
The company's marketing emphasis seems to be shifting more toward its technology and service. Still, Durbin points out that the success of Fidelity's offering for hybrid advisors speaks for itself.
"Having National Financial, Fidelity Family Office Services and Fidelity Institutional Wealth Services under one roof, we have been able to help nearly 600 broker teams transition to independence since 2005 including 191 teams in 2009," he says. "In addition, hundreds of brokers and advisors have established and manage dually registered businesses with us."
Fidelity's size as a retail brand also confers benefits on advisors. Its referral program, called Wealth Advisor Solutions, funnels leads to 110 large RIAs. Fidelity declined to disclose any details about the success of this program.
Exponentially more open
The referral program is a big success as far as Eichen is concerned. "Fidelity is exponentially more open in sharing leads" of high net worth clients generated by its retail branch offices, he says. "Schwab charges you 25 basis points. They want to own your business." [Schwab notes that its highest rate is .25% but that its sliding scale goes lower from there.]
Schwab has a big flow of referrals that it shares with RIAs, according to its spokesman, Michael Cianfrocca.
"Schwab has a very strong advisor referral program that represents approximately $25 billion in assets and an average 200 conversions per month," he says.
What truly distinguishes Fidelity, however, is how it brings a multitude of capabilities under one roof and weaves them together, Durbin says.
Unique qualities
"We successfully marry technology, service, solutions and investment expertise into a single offering. Fidelity's investment management heritage and capital markets resources are unique qualities among custodians," he says.
---
---
Mentioned in this article:
---
---
---