Why the DOL's proposed 401(k) rules could ding brokers and leave the spoils to RIAs
SIFMA cries foul on the basis that such regulations would reduce people's access to retirement plans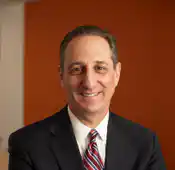 Ed Ferrigno: It's still extremely muddled.
---
Jacob Wagner
The Obama administration has this one right in its intent to allow employers to get unbiased financial advice to American workers. The problem is finding a real solution to deliver advice that is truly conflict-free, transparent, affordable and accessible to the average American, versus just the wealthy. Certified Financial Planners who are Registered Investment Advisors are regulated under the securities administrations, CFP Board of Standards and the Pension Protection Act, and must act as "fiduciary advisors." This means that they must legally work in the interests of their clients before their own. Fees paid by the investments they recommend can skew that, so it's important to find advisors who will provide advice for a fee which the consumer pays to remove the conflicts.
The company we have spent eight years building has put all of these requirements and fully vetted advisors on one website to allow consumers to work with fiduciary advisors on a flat-fee basis. What the administration wants for the public DOES exist! Check it out www.myfinancialadvice.com and then tell me what you think: jwagner@myfinancialadvice.net
Thanks,
Jake
Scott Revare
It now seems inevitable that advice provided to retirement plan employee's will be provided by an adviser or team of advisers that have no conflicts of interest. Combined with regulatory and legislative activity around fiduciary duties, regulations like this can play a major role in raising public awareness of the possibility of getting conflict-free advice for retirement plan participants.
Now that the cat is out of the bag and the goal of conflict free advice is in the public and regulator's eye's, advisers will need to make decisions regarding the business they want to be in. Of the three typical adviser related roles required for employer sponsored retirement plans – plan level adviser, participant level adviser, and adviser to rollover assets – it will become more and more difficult to fill more than one or two of them, as fiduciaries. To protect themselves and remain conflict free, advisers will look to outsource the roles that are least important to their business. Firms like mine, Smart401k.com – a participant only adviser with no interest in rollover assets, are designed to provide outsourced participant advice services on a conflict free basis, while complementing the role of the plan level adviser.
Scott
VG
Well, gee, if the government wants models of index funds, then why doesn't it just develop 5 or 6 "adequate" models and pass a law requiring us all to invest in them. If you get to a point where you can only give state-approved advice – these asset classes in these percentages in these index funds, then what's the point. And gee, while we're at it, if low cost indexing is the way to go then Vanguard is a fraud. That's right. Their index funds cost 40% more than index funds from Fidelity. I would not want to sign on as a fiduciary in these litigious times.
PGE
Well, the government has that plan… the Thrift Savings Plan. Of course, no one but a federal employee has access to this tax-payor subsidized plan; but what's good for them must be good for us.
James Gordon
FYI: when reporters pen stories referencing the Federal Thrift Plan, they do not seem to understand, and never acknowledge or include a HUGE Factor: Offsets for the "Massive" OVERHEAD Expenses (Human Resources (Gvt EE's) including Gvt Pensions, other generous benefits, Office Rent, etc., etc., etc. – These are real costs that should be factored in.
Comparisons, using Gvt Thrift as an ideal benchmark are no different than certain vendors that have been know to say things like "plan administration is FREE" because those costs are embedded; buried.
Ref PGE comment re:""Well, the government has that plan… the Thrift Savings Plan. Of course, no one but a federal employee has access to this tax-payor subsidized plan; but what's good for them must be good for us.""
Mark P
September 7, 2011 — 2:13 PM
Seriously, I love the RIA's bidding for all this business saying a Registered Representative can't give impartial advice because of how they are paid. Dig into how an RR gets paid vs a RIA and you will find the RIA get paid far more over time than an RR. The trail commission that a fee only financial planner gets is 4-5 times the trail commission a RR receives. Besides, I have met plenty of unethical "investment advisors" and RR's – you cannot regulate integrity into a person. JW above, what a blatent sales pitch to "come look at my website."
---