Bob Adams: Advisors can rest assured that we will meet the needs they have. We're acting in their best interests.
As the advisor world tries to cope with the looming prospect of new cost-basis rules, Fidelity Investments is warning that advisors using outside portfolio software and/or multiple custodians could face serious challenges.
The new rule, which goes into effect Jan. 1, requires custodians to report the cost basis for stocks sold in all their accounts to the IRS. The difficulty, which is minor or major depending on who you listen to, comes if an advisor depends on portfolio management software and uses multiple custodians to develop cost-basis information that a client then sends to the IRS.
Given the complexity of keeping track of the investments and of the new rules, it's possible the data might not match.
Fidelity published a white paper [link at bottom of homepage] this week saying that financial advisors could face serious challenges in meeting the requirements if they use multiple custodians and/or if they rely on third-party platforms for cost basis information.
Fragmented manner
"Because cost basis data would be monitored on multiple platforms, it will be critical for these firms to ensure that the data is consistent," the Boston-based financial giant said. "Cost basis reported to the IRS will be from the custodian platform, but these firms also may provide clients with gain/loss reports from another portfolio system. This fragmented manner for storing cost basis information may pose potential challenges."
Advisors are clearly worried about the changes. Schwab Advisor Services held a webinar on the topic back in December and attracted 800 of its financial advisors — a big turnout by its standards. It is holding a second web event at the end of March and it already has 600 advisors signed up.
This is significant because traditionally most advisors don't sign up until the week before, according to its spokeswoman, Lindsay Tiles. Fidelity is experiencing similarly high turnout for its web event s related to cost basis, according to its spokesman, Steve Austin.
Advisors are reacting to a large shift in the way they manage data, according to Wade Spencer, director of technology consulting for Schwab Advisor Services.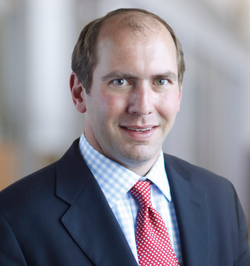 Wade Spencer: I think this is
going to be a large deal
for advisors
Large deal
"I think this is going to be a large deal for them," he says. "There is going to be much more information flowing into their offices — going from a position reconciliation to a cost-basis reconciliation."
For instance, if somebody has 1,000 shares of IBM shares, it's not enough to just say that anymore. The 10 different dates that it was acquired and for how much must also be included, he explains.
Yet some providers of portfolio management systems believe that Fidelity is overstating the challenges of using third-party platforms and multiple custodians.
"The Fidelity white paper does a really good job of providing an overview of the changes, and things to be on the lookout for," says Eric Clarke, CEO of Orion Advisor Services. "That being said, it seems to be a stretch to state that the new regulations will create confusion based on using a portfolio management system to track cost basis across multiple custodian accounts."
'Zero' problems
Fidelity is simply taking no chances in educating and preparing its custodial clients to ensure that 'zero' problems arise out of the cost basis changes, according to Bob Adams, executive vice president for Fidelity Institutional
"Advisors can rest assured that we will meet the needs they have," he says. "We're acting in their best interests."
Reed Colley, CEO and founder of Black Diamond Performance Reporting LLC says that his company is working closely with big asset custodians to make sure it helps advisors in solving these issues.
"We are currently working with the major custodians to ensure that we are in sync with the upcoming regulation resulting from the TARP act," he says. "We think that the RIA community will benefit from our unique solution to this issue that involves a more seamless flow of data."
Spencer says that his company is working closely with third-party platforms to ensure a smooth transition to the new rules.
Synchronize cost-basis data
"The message [to advisors] now is: They need to synchronize their cost-basis data in the portfolio management system with what the custodian is providing on the 1099 at the end of the year," he adds.
Custodians need to cooperate with providers of portfolio accounting to keep data flow seamless, Clarke says.
"With custodians now being required to report cost basis to the IRS, we are seeing custodians simply add cost basis to the data feeds that we receive into our portfolio accounting system," he says. "This allows us to reconcile the portfolio accounting system's cost-basis — in addition to positions and transactions — back to the custodian. I discussed this with TD Ameritrade just last week."
He adds: "Instead of using this legislation as a push for asset consolidation, I think that Fidelity ought to simply add the cost basis to the data feeds, allowing the advisor-provided cost-basis reports to match exactly with what the custodian provides to the IRS."
Fidelity outlines three specific areas of concern with regard to cost basis reporting:
1.) Gain/loss reporting. When advisors or brokers generate gain/loss reports for clients from their portfolio management system, they must be sure to reflect accurate cost basis for both covered and uncovered securities and may want to alert clients as to which securities are covered by new regulations.
2.) Tax-sensitive investing. Advisors and brokers must ensure that the lot selection process they use for making tax sensitive investing decisions is properly reflected in their portfolio management systems and Fidelity's tax lot accounting system.
3.) Managing third-party data. Advisors and brokers must accurately manage cost basis data received from other third parties, including multiple custodians and separate account managers.
---
---
Mentioned in this article:
---
---
---
Brooke Southall
Hi Jim,
Thank you for taking the IBM example to the next level and for rendering an opinion on this whole challenging topic. Of course, it makes me wish I'd called for your opinion for the article in the first place!
my best,
Brooke
Jim Starcev
I think I would side with Fidelity on this one. Syncing cost basis data between a custodian and a third party system is hard (I know because I did it for years as Managing Principal at Etelligent Consulting). The biggest challenge was not addressed in the article. That is selling partial lots. The example of the 1000 shares of IBM that was acquired over 10 dates (10 lots). If you sell 500, which do you sell. Most people default to FIFO (first in, first out), but there are multiple ways you can do this (high cost, LIFO, versus, etc.). Getting this to match how it is coded at the custodian is challenging. If it doesn't match, not only this trade, but the shares left will not match what is reported. Even if the custodian downloads cost basis info, which would be very helpful, this is still going to be hard to reconcile.