News, Vision & Voice for the Advisory Community
The Omaha-based portfolio management outsourcer is winning on service and innovation
March 17, 2010 — 5:44 AM UTC by Brooke Southall
Brooke's Note: I've been writing profiles of the various RIA custodians and using a similar format for each of them. I've called it the Asset Custody Project. Now RIABiz will apply a similar approach to some of the technology companies that RIAs use most. This profile of Orion Advisor Service is the first one that I've completed in that format under the RIA Technology Project banner. By the way, Fidelity Institutional Wealth Services is next up to be profiled among the custodians. It makes a compelling case for having a unique value proposition that extends beyond what I've heard before.
When Eric Clarke founded Orion Advisor Services in 1999 it was more an act of frustration than of entrepreneurial vision.
At the time he was running his own RIA, and the firm was managing about $800 million of assets using dbCAMS software.The portfolio management software wasn't geared to what he was trying to accomplish. His RIA practice was a sizeable turnkey asset management program.
Clarke says he turned to the leading technology company in the industry — Advent Software of San Francisco — but its salespeople told him that he would have to pay $100,000 to make a bid – an amount that was too big for his small company at the time.
Clarke decided that his best option was to create his own software from scratch.
Unique needs
"We had some unique needs that we couldn't find in the marketplace," he says.
What was a cottage industry appended to an RIA a decade ago has blossomed into a full-fledged portfolio management competitor that wins the accounts of big RIAs. Schwab Performance Technologies with its PortfolioCenter and Advent Software, which makes Axys and APX, are still the portfolio management system kings with thousands of RIA customers.
But Orion is on a short list of emerging companies like Jacksonville, Fla.-based Black Diamond Performance Reporting, that are finding niches, gaining critical mass and winning praise from advisors for innovative technology.
Orion's advantage is how all encompassing its service is, according to Vali Nasr, president and CEO of New York-based National Asset Management Inc., which uses the software to manage its $600 million of assets. He works from Laguna Hills, Calif.
One-dimensional competitors
"I can't compare them" to competitors, he says. "I think they're very different. Most of the competitors are very one-dimensional – like they're good at performance reporting. Orion is a complete solution."
To see what RIABiz technology reviewer Heather Underwood wrote about Orion Advisor Services, read: A closer look at Orion Advisor Services' software and what's in store for its next release
One factor enabling Orion to provide such comprehensive solutions are its 90 employees and the fact that they work in Omaha, where running a business is relatively affordable, according to Clarke. About 25 of those employees are software developers. Clarke no longer runs an RIA.
Still, Orion charges a premium over some of the lower-cost providers in the industry. Its minimum annual servicing fee is $10,000 from a reseller or $15,000 sold directly. It charges an additional $45 to $105 per account depending on the circumstances.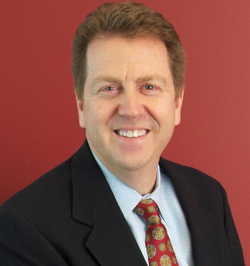 Ed Moore: The extra expense of
Orion is worth it because the
data reconciliation is done right
But the extra cost is worth it, according to Ed Moore, president of Northern Va.-based Edelman Financial Services, which manages $4.5 billion of assets.
Not inexpensive
"It's not inexpensive, but it's better for us to pay them and have it done right," he says. "Outsourcing has been a significant benefit."
Orion makes its customers happy by taking extra care that data is properly reconciled in Omaha. "We're going beyond what the custodian does to make sure the data is clean," Clarke says.
Customers seem to like what Orion is selling. In the last 18 months, it grew from 250,000 accounts to 350,000 accounts and it is adding new practices to its client base at a clip of 12 or 15 per quarter. The pipeline is also good.
"It's fatter than it has ever been," Clarke says. "We're just seeing a renewed interest of advisors."
That interest comes from different kinds of financial advisors. The company's client base is divided equally between retail RIAs, RIA divisions of broker-dealers and turnkey asset management providers.
Disproportionate share
However, TAMPS like CLS Investments [Clarke's former company], ITS Asset Management and Purcell Asset Management account for a disproportionate share of the accounts serviced by Orion technology. The sizes of RIAs using Orion's software range from $50 million of assets under management to $4.5 billion.
The common denominator is that they're all proactively seeking ways to become more efficient in order to grow, and that's the big impetus behind Orion's explosive growth, according to Clarke.
Tyrone Phillippi, president of LifePlan Financial Group Inc. of Dayton had been using dbCAMS before switching to Bridge Portfolio, but neither system proved sufficient for handling held-away assets.
Phillippi actually ventured to Omaha recently before choosing Orion's software.
Not messing around
"We were not messing around," he says. "I said: I don't want to go through this again."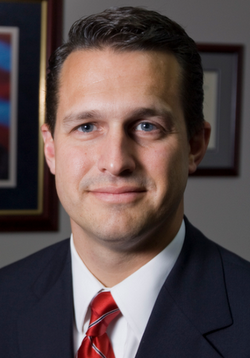 Tyrone Phillippi is pleased with Orion
after two false starts with other
software makers.
Phillippi is pleased with the transition of his company's $165 million of assets under management.
"No transition is 100% perfect, but they did a wonderful job of getting our historical data on the system," he says.
What sold Nasr on using the software for his TAMP, which has 130 advisors, was its flexibility in allowing him to make it truly his own.
"I feel like the software I use is not the same software as other people use because of the changes we made to it," he says.
Moore of Edelman adds that the software has the capacity to help his company open offices in multiple states.
Outgrowing PortfolioCenter
"We were outgrowing [Schwab] PortfolioCenter," he says. "It was just literally too small" to manage the company's $4.5 billion of assets.
Another advantage of Orion, Moore adds, is that it has the trading system built in to the portfolio management system. With PortfolioCenter, he was using Tamarac's trading system, which required extra steps to import and export data, he says.
Moore also says that his company took a good look at Advent Software. "The Advent solution was significantly more expensive, and we found it difficult to work with their sales staff," he says.
Basic info about Orion
Name of technology provider: Orion Advisor Services, LLC
Address: 4020 South 147th St., Omaha, NE 68137
Phone number: (402) 496-3513
Founded: 1999
Parent company: NorthStar Financial Services Group
Total number of accounts managed by software: 350,000
Number of advisory firms using platform: 200
Head of technology business and executive's starting year with the company: Eric Clarke, 1999
Person to contact to buy software: Jon Reiners, VP Business Development, jonr@orionadvisor.com
Size of biggest advisory client by assets: $4.5 billion
Basic fees: $10,000 minimum through reseller [like TD Ameritrade Institutional] and $15,000 directly from Orion
---
---
Share your thoughts and opinions with the author or other readers.
John Doe said:
June 10, 2010 — 6:47 PM UTC
"and the fact that they work in Omaha, where running a business is relatively affordable"
Translation = "we pay our employees jack squat"
Jane Doe said:
March 6, 2017 — 7:06 PM UTC
---
---