News, Vision & Voice for the Advisory Community
The San Francisco-based leader is slow to react with new technology, web-based solutions, pricing, and ease of upgrades and integration, the report says
December 6, 2010 — 6:10 AM UTC by Brooke Southall
Advent Software is losing its leading position in portfolio management systems in large part because of its strategy of milking an old, cash cow product just as a growing number of competitors pump out web-based solutions that more readily integrate with complementary applications, make conversions and upgrades easier and often cost less, according to a report by a small investment company owned by a former hedge fund analyst.
The report by JHeck Investments LLC of New York says Advent is keeping thousands of its old customers on desktop software, Axys, developed more than a decade ago rather than give them incentives to migrate over to its new product, Advent Portfolio Exchange or APX. The report is garnering serious attention from industry analysts,
Advent has continued to upgrade Axys over the years and some customers still acquire it. It is built on a flat file system. Advent's main competitors, including Orion, Black Diamond, Schwab Performance technologies and Morningstar use a structured [often SQL] server – as does Advent's new product Advent Portfolio Exchange or APX. Advent Software is moving ahead in the RIA tech market— even if most Axys users refuse to budge
Dying off
"Axys is dying off and APX is competing out there but not terribly well," says report author Jonathan Heck. To read the report, click here
Advent Software's CEO, Peter Hess — suggesting that the doom and gloom is misplaced — had this to say in response to the report's allegation:
"As we announced in our third quarter earnings call and our most recent 10-Q, Advent's business is very healthy – our key business metrics are up across the board. In the third quarter, we had record revenues, strong bookings and operating cash flow and improving renewal rates. Demand has been strong for our entire suite of software and services and we continue to add new customers around the globe."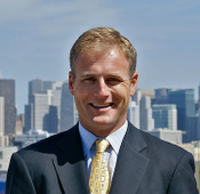 Peter Hess: Demand has been strong
for our entire suite of software
and services and we continue to
add new customers around the globe.

Indeed, Heck himself notes that Advent's decline might be slower than expected. Advent Software's stock is his company's largest short-selling position. JHeck has held this short position for over a year and writes that "it has moved against us measurably" because Advent's shares have climbed tremendously during that time. The company's shares climbed $12.58 or 31.22% from $40.31 on Dec. 7, 2009 to $52.40 on Dec. 3.
Short-selling
The continued front-and-center presence of Axys in a structured server world is what got Heck's short-selling instincts twitching — and has him continuing to hold his short position.
"The Axys software might as well be an entirely separate business and it's in run-off mode" he said in an interview.
By run-off mode, he means that the company continues to collect virtually all Axys license revenues from renewals – and that it's losing a substantial number of these customers annually, he says. This would be fine if Advent's more modern product, APX, were picking up the slack but it's not, in Heck's opinion.
Advent requires $4 of new revenue to generate profits produced by $1 of lost Axys maintenance revenue, according to the JHeck report.
"Since much of the costs to continue supporting a product are largely fixed, as the installed base on Axys withers, Advent's margins should begin to suffer in concert. We believe that the Axys client base is currently eroding at a 10% to 15% annual pace, although it is likely to increase as the technology becomes more and more dated."
Protocols
Advent can not address specific financial points made in the report because of investor relations protocols, according to its spokeswoman Jessica Miller.
Advent Axys and APX portfolio accounting software account for 40% of Advent's revenues and 75% of those revenues are derived from Axys users and the other 25% from APX, according to the Heck report. The other revenues derive from: Moxy, 14%, Advent Custodial Data, 15%, Geneva, 22% and Tamale Research Management, with 5% and 4% from other sources, the report says.
"Advent remains as committed as ever to the investment management space, and the advisory space in particular," Hess says. "We have a diverse portfolio of products for the market, and we continue to invest significantly to ensure that our solutions are attractive and accessible for firms of all sizes."
The public company's shares [ADVS] are owned largely by Mill Valley-based SPO Partners & Co, which hold 7,856,100 shares or 30.5% of the company, according to MSN Money. Advent had revenues of $208 million and profits of $15 million for the nine months ended Sept. 30, according to SEC documents. As of Friday, it had a market capitalization of $1.36 billion.
The report mentions both Morningstar Office and Orion Advisor Services LLC among the companies "raiding Advent's customer base" – and this point resonates with executives at those companies.
Advent conversions
Eric Clarke, CEO of Orion, says that his Omaha, Neb.-based company is doing six Advent conversions this quarter alone.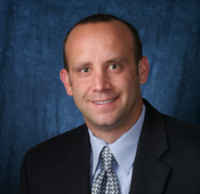 Eric Clarke's company is converting six
Advent customers this quarter alone.
"Advisors are looking to move to not only SQL-based solutions, but also web-based solutions. The web-based solutions provide advisors access and scale."
In 2010, Morningstar added 400 net new firms [though not all of them utilize the portfolio management system], 25 of which have included full historical conversions from Advent, 55 from PortfolioCenter, and 17 from Principia CAMs, according to Michael Wilson, director of marketing for Morningstar Office.
But the Heck report singles out Black Diamond as a particular threat to Advent's hegemony.
"The company did not exist five years ago and now wins a greater share of new client business than Advent," Heck says.
Advent has added about 80 new clients and gotten an additional 80 RIAs to convert to APX from Axys over the past two years. Black Diamond has added 145 clients during the same time period, according to the report.
"This [report's thinking] pretty much sums up why I joined Black Diamond" after a long executive career with Schwab Advisor Services, says David Welling, chief solutions officer of Jacksonville, Fla.-based Black Diamond Performance Reporting.
Conversion time
Black Diamond moves clients over to its new platform, BlueSky, for free, and says there is no conversion time, he adds
Advent's conversions can take weeks or months and can be expensive to complete, according to consultants. Advent founder urges advisors to steer away from 'disruptive' course of switching systems
Heck actually understates the success of Black Diamond, which now has 230 clients and $54 billion in assets, according to Welling, who adds that the company may hit 250 clients before year's end.
One other factor working against Advent in winning new customers is how it prices its offering, Heck says. "Our conversations with industry insiders suggest Advent [APX] is priced 20% to 50% above similar offerings. In other words, their pricing is meant to milk as much as they can out of their current base, rather than compete in the market for new customers."
The report adds: "Advent cannot and is not lowering prices for new clients to the same levels. Instead of competing aggressively for new clients, they are depending on their captive client base to absorb ever-higher fees."
One reason Advent faces tougher competitive pricing pressures is that the custodians are increasingly getting into the act. They do group buys on behalf of RIAs and – in the case of Schwab – compete themselves. JHeck's report goes so far as to say Schwab's PortfolioCenter is a loss leader.
Schwab disagrees with that its Raleigh, N.C.-based subsidiary, Schwab Performance Technologies loses money.
Small but profitable
"Schwab Performance Technologies is a small but profitable business and serves approximately 3,500 advisory firms, about one-third of which do not custody assets with Schwab Advisor Services," says Lindsay Tiles, spokeswoman for the firm.
Part of SPT's strategy is to focus on its core competencies: portfolio data management and performance reporting for independent advisors. This strategy helps allow SPT to price services very competitively, she adds.
Indeed, companies are able to earn handsome profits selling portfolio management systems —unlike with other RIA-related software [namely CRM] where margins are thinner, according to Joel Bruckenstein, producer of T3 conferences and reports. This means that Advent can expect to see more fierce competition in years to come, he adds.
Heck's investment company is a hedge fund-like RIA that uses a managed account structure. It is in the process of moving to Menlo Park because many of its most promising investors reside there, according to Heck, who is 30 years old.
Heck formerly worked as an analyst for Matrix Capital Management, which managed $2.5 billion of assets from Waltham, Mass., and Savannah-Baltimore Capital, which managed $1.5 billion while he was there. His Advent report is posted at Sumzero.com, a Facebook-like website for hedge fund managers. It's rated 8th out of about 3,000 by its members, he adds.
---
Mentioned in this article:
---
---
Share your thoughts and opinions with the author or other readers.
undefined said:
December 6, 2010 — 6:04 PM UTC
Why are you censoring legitimate commentary?
Brooke Southall said:
December 6, 2010 — 6:09 PM UTC
We delete comments from non-existent email addresses. The last one was from Jerryjones@dallas.com.
If it's legitimate, then I presume the person is willing to at least let us know who they are.
Brooke
Peter P said:
December 7, 2010 — 3:47 PM UTC
I tend to completely agree with this analysis. I believe this would be a serious undoing for Advent Software.
Larry Horgu said:
December 10, 2010 — 9:06 PM UTC
For full disclosure, our firm is a longtime user of Axys. We have been since before I started here 6 years ago. In my occasional scanning of your articles, I noticed much negative press about Advent Software, well, exclusively negative stories. Conversely, the articles regarding Black Diamond and Orion seem like press releases or product brochures and demos more than editorial.
Examples of recent headlines: Orion is Outshining Competitors in the Eyes of Some RIAs, A closer look at Orion Advisor Services' software and what's in store for its next release, Already known to be cutting edge Black Diamond shoots for the bleeding edge with total rewrite of its software, Black Diamond is winning big accounts from Advent at an impressive clip
One question for Mr. Southall, with all due respect and I ask that you respond publicly, "Do you have ANY financial interest in Black Diamond, Orion, or J Heck Investments?"
Regards,
Larry
Brooke Southall said:
December 10, 2010 — 10:35 PM UTC
Thanks for commenting. First of all, I have no financial interest in the companies you named.
I'd welcome more views like this in the articles I write relating to Advent and its competitors. It's not always easy to find RIAs to comment on their technology providers. [But if the bounce of your email as I tried to respond to you directly is any indication, you, like other Advent defenders want to stay anonymous but leave me a false email and name. Why is that?]
Are there any specific points raised in our articles that you find to be inaccurate, misleading or otherwise off base? I could benefit from that information and so could the industry.
When I'm speaking with RIAs — something I do almost every day, all day long, I almost always ask them what they feel about their portfolio accounting provider.
I think the articles are a proxy of what I hear — and I do hear good things about Advent and you'll see some of those comments, for instance, here: "Advent is moving ahead in the RIA tech market — even if most Axys users won't budge", http://www.riabiz.com/a/1100006 and "RIABiz takes a peek under the hood of Advent Portfolio Exchange", http://www.riabiz.com/a/1086006
Companies like Black Diamond, Orion, Adhesion and Morningstar are growing rapidly and when I have dug into what is going right for them, I have found much of the success has been at Advent's expense. That's probably inevitable in an business Advent has dominated for so long.
I need to write about what I see and hear.
all the best,
Brooke
Mr. Darkpool said:
December 11, 2010 — 1:00 AM UTC
Mr. Southall,
Mr. Heck seems to have struck either a nerve or a chord. Mr. Heck's analysis, while arguably slanted in favor of his short, is not far off the mark. Advent has relied upon data captivity for some time now. Things are changing rapidly in this market, albeit not fast enough. The cost to move off Axys can be formidable, however that is changing as well. Of course much of the conversion depends much on the quality of the data that exists within Axys' data abyss.
Interestingly enough it's not just Advent that will suffer the erosion of Axys' hold on the market. There is an entire cottage industry that thrives on Axys conversions, custom reporting and a litany of other services. With SQL database systems becoming the norm, the need to hire especially skilled Axys talent will drop off significantly. Open access to one's data using ubiquitous tools such as SSRS, Crystal Reports, etc., will reduce the hourly rates by 50% I'm sure.
Further reading of Mr. Heck's article exposes the underbelly of Advent's technology offerings that have potential of greater vulnerability. Advents' Ms. DeMarcos' statement a few weeks ago regarding "disruptive" changes is a bit of a panic statement.
"We are your technology provider forever….to the extent that you don't have to make changes and you can rely on a provider [to continually upgrade the system] that's what produces the greatest ROI for your firm. It's changing out systems that's so disruptive. You shouldn't have to do that."
The real question is: Is it disruptive technology or is the technology the disruption?
While everyone loves to hate Advent because of their supposed arrogance it will be interesting to see what actions they will take to circumvent the erosion of their market. Will they go back into acquisition mode? Will they wake up to the need to provide a cost-effective transition from Axys to APX? Time will tell. Not too much time though because there is a significant number of new and feisty startups out there all gunning for a piece of Advents' pie.
Mr. Darkpool
J.L.Livermore said:
December 20, 2010 — 12:19 AM UTC
Everyone:
Seems to me either no one cares about this thread or they are too afraid to speak their minds. Everyone knows fear and greed drive markets. The same is true for technology markets. While it is undeniable fact that Advent helped build the backbone of advisor technologies, it is also true that greed will stymie advancement. Ever increasing erosion of its' hold on the market may incite a reaction based upon fear.
As Darkpool put it, the question on everyone's mind is just what will Advent do. To be sure the Heck article please Advent none-to-well. After all what can their shareholders be saying? Several of their acquisitions have gone sideways and at least one, Techfi, has become the poster child for killing a threatening technology – whether the death was intentional or not. The amount of press that Techfi's former guard has been able to squeeze out of it has been amazing. I'm not convinced that the damage to Advent goes beyond ire held by the old Techfi constituency.
Fear and greed develop into either crisis or opportunity depending on your view. What will Advent do? More importantly what will Advent's looming list of competitors do with this opportunity? There are several startup companies that have come on the scene within the past 5 years that have been chipping away and are starting to gain significant ground. Add to the Advent factor the crash of 08 and the fallout from regulators. This has caused the entire industry to rethink how their businesses operate, from custodian to broker dealer to the advisor.
I see this market as ripe for opportunity for great change and improvement IF 1) advisors educate themselves, 2) custodians stop trying to own all the technology and 3) competitors are not frightened away from entering the market or taking on a behemoth like Advent.
I hope this will spur some commentary from Advent, technology providers, advisors…
JLL
fear+greed=profit
J P Morgan said:
December 20, 2010 — 11:28 PM UTC
While I concur with some of the comments and though it seems as though there is a real gem to be plucked from Advent's crown, she still sits a queen. Seemingly she has lost her edge as the robber baron of advisor technologies – maybe. And while it is true, that as the dominant market player, she has produced little in the way of new and improved products in recent passing, I expect a change in the wind soon.
The message from rank and file licensee's is that She is as arrogant as she is over priced. However, I would not nail her coffin shut yet – no, far from it. She is a company of sizable proportions and market access and provides technology to many institutions and is well-embedded. Add to that her global reach and you have formidable competitor to overrun. I would expect to see Advent become much more active globally. And if Advent talent hiring requirements are any indicator then I would say this is already well under way.
She and I are akin; we're big, powerful and hated by many. The market power we wield commands respect and gives us authority to move about the market as we please.
I would not be so quick as to count her out. She has been reasonably quiet and I expect you will see some action soon. Keep watch in 2011-12 for an increased appetite for small, innovative technology companies that will serve to fill out her form.
Sincerely,
JP
---
---