Wondering whether to register with the states or the SEC? It's a moving target.
New York advisors still left to wonder who has power over them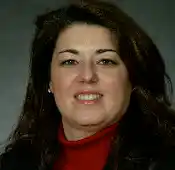 Melanie Senter Lubin: Advisors should get their ADV form ready to filed by March 31 and also make sure they know which states they're going to need to file with.
---
---
Mentioned in this article:
---
---
---
Chuck Lowenstein
December 22, 2010 — 3:18 PM
Just a minor correction. Twice, the article states that the current law requires IAs with AUM of $25 million or less must register with the states, e.g., "Currently, only advisors with $25 million in assets or less are required to register with the states."
Almost, but not quite. The law requires those with LESS than $25 million to register with the states. Once the IA has reached $25 million, registration is optional with either the states or the SEC. At $30 million, SEC registration becomes mandatory.
Elizabeth MacBride
December 22, 2010 — 3:51 PM
Thanks Chuck! I adjusted the story to clarify.
Peter Mafteiu
December 30, 2010 — 12:34 AM
It may be a rude awakening too for firms that go from SEC to State registration / supervision late in 2011. The home state can then "review" ADV disclosures (require modfication), review advisory contracts (require modification), polcies & procedures, advertising, etc.
In addition, if the adviser is a general partner and adviser to a private (hedge) fund, it even gets more interesting. Washington state is one that I know well; the regulations are designed to protect citizens, that is for sure (which is then felt as burdensome to the adviser / general partner of the Fund). Compliance is difficult!
Be slow to make the change, that is for sure!