First Allied, LPL aim to sell customized 401(k) plans for the small business market
Adam Antoniades sees 'giant asset-gathering mechanism' building from investments in ERISA talent
Adam Antonaides: It's a compentency that broker-dealers are going to have to deliver.
---
Related Moves
---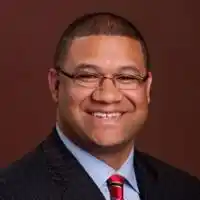 August 19, 2020 at 2:18 AM
---
October 5, 2018 at 7:40 PM
---
---
Mentioned in this article:
LPL Financial
RIA-Friendly Broker-Dealer, RIA Welcoming Breakaways, Advisory Firm
Top Executive: Dan Arnold
---
---
---
Kevin
December 15, 2010 — 4:09 PM
According to the article, First Allied has 900 advisors, 40% of which oversee 401k's, or ~360 advisors. And there are 45 home office staff in the Consulting group for 401ks. This would be a hefty 8:1 home office to advisor ratio for support of the 401k business. Can this be clarified?
Elmer Rich - Rich and Co.
December 16, 2010 — 8:34 PM
Rather than the bold pronouncements in this article, we'd like to see data to support their promises and "passion." Rarely, if ever, are these sales campaigns evidence-based on market-potential research and solid data.
We have been retirement plan marketers and marketing consultants since 1991. We once did research on the small plan market opportunities with Booz, Allen and the PSCA years ago — there is none. Retirement is a highly mature, saturated, hyper-competitive market. Some of the bigger players are considering divesting and cutting back their commitments.
Effectively, every company that wants to and can have a plan has one. In addition, to imagine one can be a new entrant and compete with the "Big Boys" suggests a severe lack of experience in the retirement market.
As a "new source of revenue" — we'd suggest caution. The investments needed are substantial and the learning curve getting steeper. In addition, you have to be technically smart and an exceptional professional.
This is not investment selling where there is a steady stream of wholesalers, marketing support and constant demand for compelling investment ideas.
Our retirement marketing consulting business is good but it has gotten very specialized and technical. As marketers we are learning far more about the legal, aspects, code and regulations than we want. But that's the opportunity we're seeing — for proven, seasoned experts. These are table stakes.
The retirement landscape is always changing as well.
In addition, plans very rarely change providers and when they do the competition is beyond intense. Plus, fees for everything are going down and liability going up. The main opportunity may be to get in trouble.
And that's the good news.
elmer.rich@richandco.com