News, Vision & Voice for the Advisory Community
Back Bay Financial and Modera Wealth Management straddle Boston and New Jersey with assets nearing $1 billion
December 1, 2010 — 5:05 AM UTC by Brooke Southall
Modera Wealth Management of Westwood, New Jersey, and Back Bay Financial Group Inc. of Boston will complete a merger in January that is notable for its size, the do-it-yourself ethics of its principals and its strategic nature.
"None of us felt compelled to do a merger," says Thomas A. Orecchio, 42, principal of Modera. "Both sides were doing fine without a merger."
Both sides wanted to grow faster, and they were looking to create efficiencies, especially among their staffs, that allowed them to do so.
"This transaction is another example of RIAs' growing M&A sophistication," says David DeVoe, managing director, strategic business development for Schwab Advisor Services. "These firms have combined to achieve a number of strategic goals, beyond simply increasing AUM."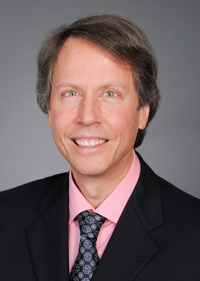 Seifert: We had some knock-down, drag-outs.

"Year-to-date, 2010 has been a record year for RIA transactions. This momentum is likely driven by the combination of improving valuations, advisors implementing different growth and strategic initiatives, and a number of transactions coming back into play after being put on the back burner due to the stock market decline." See:RIA M&A activity sizzles toward a record number of deals in 2010
Shared study group
The merger brings together two friends who both use Schwab as their primary custodian. Robert D. Siefert, 53, principal of Back Bay, and Orecchio have been collaborating for years, including participating in a shared study group and serving on each other's boards of directors.
Modera comes to the table with $550 million of AUM and 15 employees and Back Bay with $360 million of AUM and 13 employees. Other Modera principals include Mark Willoughby, 40, and Greg Plechner, 42. The other Back Bay principal is John H. LeBlanc.
Under the Modera brand name and the column icon of Back Bay, the two practices are combining to form a single RIA with approximately 550 clients and 28 employees. The Back Bay name lost out because of its geographical restrictions.
The new Modera plans to compete vigorously for the business of endowments and foundations and it anticipates a good reception from being a $900-million firm straddling two affluent areas of the Northeast. Cost savings are an important but lesser factor in the deal.
"If people want savings, I would advise them to merge locally; we're not saving on rent and that would be the biggest savings. We see savings in where we continue to grow in using the present staff for a longer period of time. And we think this entity is going to be very competitive."
Friendship and hard negotiating
For instance, Back Bay has an attorney on staff, and Modera has two CPAs. Sharing these professionals is expected to be mutually beneficial.
Despite friendship and concord on a range of issues, and there were also some profound differences of opinion – at least initially – to overcome over the course of the 18-month courtship that commenced at a NAPFA big firms conference.
"We had some knock-down, drag-outs but in retrospect it was a wonderful thing," Siefert says.
Orecchio agrees that the contentiousness of the process was largely by design.
"We put the deal breakers on the table," he says. "We wanted to get divorced before we got married."
The areas of potential disagreement included: creating a common approach to financial planning and investments, compensating principals, agreeing how to invite and exit new owners, how to deliver pensions and benefits to staff and how to determine the values of the two businesses.
To be sure, these are issues that many merging firms tackle with help from investment bankers.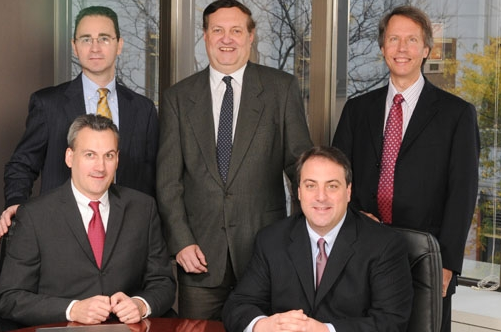 The principals of the new Modera
Wealth Management will be [clockwise from
upper left]: Greg Plechner, John LeBlanc,
Bob Siefert, Tom Orecchio and Mark
Willoughby
Hike in equity value
"We're looking for merged firms to offer a broader array of services, better career options for staff and more client support," according to David Selig, of Advice Dynamics Partners, an
M&A firm in Mill Valley, Calif. Selig added that these firms, by achieving critical mass in the $1-billion range, get a side benefit: "The equity stakes should be more valuable which implies that the enterprise value goes up in more than a linear manner."
Selig says that firms benefit from a mergers firm like his own in learning best practices, mapping the deal and coming to a valuation.
The principals of Modera and Back Bay attended a wide variety of seminars and conference sessions to educate themselves in how to merge. They also utilized the knowledge of DeVoe, who oversees RIA M&A activity for Schwab –though they never divulged that they were engaged in a deal.
"We would keep it anonymous but we'd reach out to Dave to validate what we were doing," Siefert says.
Aiding in the process of synching investment philosophies is that both firms favor passive investments and place a big emphasis on use of funds from of Dimensional Fund Advisors of Santa Monica, Calif. In each case the firms use about 70% to 80% passive investments and the strategies are implemented with about 40% DFA funds, Seifert says. His firm also uses funds from Vanguard and host of exchange traded funds.
Both firms use Winnipeg-based EISI's Naviplan for financial planning software and Ridgewood, N.J.-based Worldox for document management. One thorny issue they plan to confront in 2011: what portfolio accounting software to use.
Deferred technology decisions
Modera has been using Advent Axys since 1989 and Back Bay recently converted to Schwab PortfolioCenter. Another decision: Modera uses Sales Logix and Back Bay uses Junxure for CRM. "We have agreed to look at existing and new before making a decision," Orecchio says.
For the employees compelled to switch systems there will be a particular burden because of learning how to use it and dealing with data conversion. The two companies are also considering scrapping both current vendors in favor of a third provider.
To the companies' advantage, the principals say, are their different relationships with custodians. Modera has a strong relationship [in addition to Schwab] with National Advisors Trust Company of Overland, Kan. and TD Ameritrade Institutional of Jersey City, N.J. Back Bay has recently begun moving custody of a small amount of assets to Fidelity from Schwab – something that Modera was also considering.
The combined firm's staff will include 15 certified financial planners (CFP), three chartered financial analyst (CFA) charterholders and two certified public accountants (CPA).
Siefert and LeBlanc, his co-principal, founded Back Bay Financial Group Inc. in 1997 by combining their fee-only financial planning practices that each launched in 1994.
Orecchio's firm was founded as Greenbaum and Associates in 1984. It got renamed Greenbaum and Orecchio in 1998 and then became Modera in 2008.
---
Mentioned in this article:
---
---
Share your thoughts and opinions with the author or other readers.
---