News, Vision & Voice for the Advisory Community
Non-stop booth traffic -- including visits from giant RIAs -- suggests advisors came to Boston in a code-buying mood
November 9, 2010 — 6:46 AM UTC by Brooke Southall
We've all been at industry conferences where there seem to be almost as many vendors as attendees, and the vendors, desperate to make their investment worthwhile, are forced to act like they're selling wares in a Mexican bazaar in a forgotten town. All around the conference hall, men in suits are having uncomfortable conversations with attendees who don't want to buy what they're selling.
Not so at Schwab's IMPACT 2010, at least among technology vendors, who are consistently reporting high interest and strong lead generation from the 1,700 advisors in attendance.
The tech companies' success at IMPACT is another sign of the sea-change in the way advisors and custodians view third-party technology providers. Advisors are beginning to see technology as a revenue-generator rather than just a cost; meanwhile, custodians are drawing attention to the strength of third-party tech providers by creating ecosystems.
Schwab IMPACT itself featured Schwab Intelligent Integration, the grand ecosystem being built to unify its own base platform for trading and custody with third-party vendors of applications for advisors. See: Schwab chooses some giant software partners, apparently with big RIAs in mind
Show stealer
"Technology really stole the show," says David Welling, chief solutions officer for Black Diamond Performance Reporting. "Now you have four major custodians saying: we recognize the value of third-party technology. It used to be an arm's-length relationship."
Of course, some of the difference comes down to the ratio of exhibitors to attendees. This year, there were 292 exhibitors, up 10% from last year, who paid $10,000-$12,500 for a booth. The number of attendees meanwhile, grew by about 42% from last year's 1,200.
Matt Abar, CEO of FinFolio of Parker, Colo., said that his company came away with about 30 solid new prospects and that they were largely in the $500 million to $1 billion range – with a handful falling between $2 billion and $4 billion of assets. Abar is known for his success developing Techfi but he never recalls such a response at a Techfi conference booth during his ownership of that company.
Welling, a long-time Schwab executive [this was the 14th IMPACT he attended], says the experience also topped his expectations. His new firm, Black Diamond of Jacksonville, Fla., had eight people manning the 10-foot-by-10-foot booth in the Boston Convention Center. He said they all had their hands full during the entire event – even during sessions. The result was that the Black Diamond staff – instead of taking its accustomed few days off after IMPACT – was obliged to go even harder back at the office to follow up on its stack of leads, he says.
Germs of success
[Welling noted the cold he is fighting is somewhat a byproduct of this success.]
"The mood was very different from what I've seen" at past IMPACT conferences, Welling said. "Advisors were holding back their purse strings but now assets are at an all-time high [at many firms], they're adding people."
Like those at FinFolio, Black Diamond executives were heartened not only by the quantity but the size of some of its prospects. Welling says his company got a serious inquiry from a $5-billion RIA in the Southeastern United States.
Other vendors, not just strict technology providers, spoke highly of the conference — and the size of prospects. Micheal Stier, CEO of Adhesion Wealth Advisor Solutions Inc. in Charlotte, N.C., also a TAMP, was one of them, saying that "from a vendor's perspective" it was by far the best IMPACT since 2006.
"The last two years were quite subdued, first due to the market crash that occurred just prior to the 2008 IMPACT and then the hangover that lasted through 2009. The 2007 IMPACT in Vegas was just a big party, not much focus on business — Sheryl Crowe stole the show," he says.
"We saw tremendous booth activity at this IMPACT. What was most impressive was the quality of the traffic, a steady flow of well qualified prospects. Advisors who came by were well informed and had a much clearer awareness of what they needed for their businesses. And generally the advisors we were speaking with were running substantial businesses, ranging from a quarter billion to $25 billion AUM. My sales guys tell me we have dozens of active prospects in our pipeline as a result of the conference."
Common theme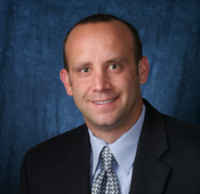 Eric Clarke: The firms we are
speaking with are typically running software
in-house like Portfolio Center or Advent.

"Orion had great booth traffic and over 40 conversations from prospective firms which puts us on track for a conference that size. The firms we are speaking with are typically running software in-house like PortfolioCenter or Advent. The common theme is they want to move to a tightly integrated web based system and outsource the daily functions of maintaining the software. The key drivers that spur these conversations are scale for future growth, staffing changes, and customized reporting needs."
Advent Software had eight people attend IMPACT and Chris Flynn, vice president of product management for Advent's Investment Management Group, says that his San Francisco-based company is also getting a lift from the outsourcing trend. See:Advent Software is moving ahead in the RIA tech market— even if most Axys users refuse to budge
"Signaling an improved economic climate, investment advisors seem to be more open to looking at ways to leverage technology to increase efficiencies, reduce operational risk and gain a competitive advantage – which bodes well for Advent. One of the hottest topics continues to be outsourcing/software-as-a-service so visitors at our booth were eager to hear more about Advent OnDemand.."
Mike Williams, Schwab Performance Technologies sales director, had this to say about his company's IMPACT experience. See: Schwab PortfolioCenter may be poised to shed its utilitarian image
"We saw a ton of engagement from advisors about Schwab Performance Technologies at IMPACT this year, mostly driven by the new reporting capabilities in PortfolioCenter 5.1 coming out in December and all the opportunities for SPT around Schwab Intelligent Integration."
Getting past the wait list
Peter Giza, chief of technology and business development for RedBlack, which makes rebalancing software, said it was the first IMPACT for his company, which almost didn't get in. "We were very happy to get our last minute notice (we were wait-listed) that we were accepted."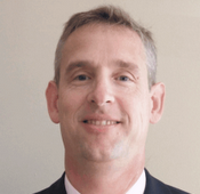 Peter Giza: We were very happy
to get our last minute notice
[we were wait-listed] that we were
accepted.
"Sales success for us can be measured by the two deals we closed while in attendance and the numerous business cards received and handed out."
Giza noted that one of the panels, "Key Buying Decisions and Lessons Learned for Selecting a Portfolio-Rebalancing Solution," drove traffic to his booth, in part because one of the companies on the panel, J. J. Burns & Co., uses RedBlack.
"Interestingly enough less than 10% of the attendees (packed, standing room only 150 persons) use a commercial rebalancing solution. This panel generated a lot of traffic to our booth as well as to the other rebalancing vendors, I'm sure."
'Nice-to-have' is 'have-to-have'
Tamarac, which had one of the largest booths as an IMPACT sponsor (it has been since 2002) collected more than 150 leads, said Matt Stroh, vice president of marketing for Tamarac, which makes rebalancing software. They ranged in assets from under $60 million to more than $11 billion and there was an extra boost provided by Schwab touting integration as the next big thing.
"We have been marketing the benefits of an integrated suite, however it really helps to gain mindshare when Schwab makes it a #1 priority through their SII initiative," he says. "The ROI analysis on rebalancing software alone is staggering. Multiply the efficiencies gained when all an advisor's core systems are integrated and the ROI can be a real game changer in a firm's ability to grow more profitably. These benefits of gained efficiency, and ultimately profitability, were 'nice-to-haves' prior to the downturn, however we're seeing that change to the 'have-to-have' for the advisors that are taking action on what they learned from the last three years."
Michael Wilson, director of marketing for Morningstar Office declined to say how many prospects his company netted but said that he received tremendous sales support from an important source.
"At the booth, our clients jumped right into conversations with prospects, and they were eager to talk to potential clients about the benefits and features of Morningstar Office. This type of word-of-mouth advertising is very effective and gratifying."
---
Mentioned in this article:
---
---
Share your thoughts and opinions with the author or other readers.
---