Ron Fiske: Bachelorhood is overrated.
Five months after leaving a pivotal position for advisors at Fidelity Investments, Ron Fiske is joining Envestnet Inc. as managing director, strategic partnerships.
Starting tomorrow, Fiske will be working with the Chicago-based outsourcer's president, Bill Crager, and its new chief marketing officer, Marion Asnes, in the company's Manhattan offices. See: Envestnet hires Marion Asnes to tackle its marketing challenge
Fiske's first task will be to immediately pursue "two large opportunities" and to serve as Envestnet's point of contact with the RIA custody units of Schwab, Fidelity, Pershing and TD Ameritrade.
Part of his job will be to help, for instance, Envestnet better link with Pershing's NetX360 and the emerging Schwab Intelligent Integration technology, according to Crager.
Because Fiske has worked with two of the major custodians (Fidelity and Pershing) and has partnered with Envestnet in both those previous jobs, the move back to New York is a natural.
Coming home
"I feel like I'm coming home," he says. "I've known these guys for a long time and now I get a chance to work with them." [See below for much more on Fiske's hire]
Fiske's hire is happening with Envestnet's launch of upgraded advisor technology that edges toward what the industry is calling a unified managed household. The goal of the UMH is to make a virtual single account out of all clients holdings – not only those managed directly by the advisor but of those assets held away.
The difficulties of achieving this capability are huge because it requires the cooperation of so many other firms — many of them competitors — that have the data needed to create a holistic view of a client's accounts. Envestnet is stitching together its existing connections with other firms and others from the with ones established by the Depository Trust & Clearing Corporation, the DST [a Kansas City-based mutual fund recordkeeper] and Woburn, Mass.-based ByAllAccounts, Crager says.
The major improvement in the new offering is in the ability to see – and to have some control over – assets held at other institutions. With this broader view of client holdings, advisors are able to do wealth management.
The effort is a harbinger of Envestnet's marketing thrust moving forward.
Changing RIA minds
"It's a big deal. It's core to our plan and our strategy" to address the RIA market, Crager says. "We see people changing their mind about the core technology they're using."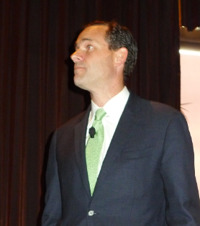 Bill Crager: We see people changing
their mind about the core technology
they're using.
The approach of integrating a platform with portfolio accounting, rebalancing, billing and the range of investment choices on its platform has helped companies such as Adhesion Wealth Advisor Solutions Inc. gain traction in the market. See: Unravelling why a big, loyal SEI advisor moved its assets to Schwab
On background, competitors said that there is nothing earth-shattering about the technologies being introduced in Envestnet's new offering – after all, account aggregation software is in increasingly widespread use in the industry.
But, Joel Bruckenstein, Florida-based producer of T3 conferences and newsletters, says Envestnet's technology is a "welcome addition to the space."
"I think Envestnet has some good technology that would be of interest to RIAs" because of its integtrated qualities and scale, he says.
Added subsequent to original publication: James Carney, president and CEO of ByAllAccounts explains Envestnet's advantage this way.
"Evestnet's offering is unique in the marketplace not by the fact that they support the UMH concept. What makes it unique is how they executed the concept. An analogy would be that what Mint did for budgeting, Envestnet is doing for UMH. The special sauce is the breadth of coverage, ease of use, price point and speed of implementation. In addition, there is some very nice tools like proposal generation that will real time savers for advisors."
To start, Envestnet got 10 advisors to participate in a pilot program with the new technology. There will be an additional fee for account aggregation services on what amounts to a subscription basis, according to Crager.
1,000 RIAs
Envestnet serves about 19,000 advisors with a combined $126 billion of assets under administration. It doesn't break out how many RIAs it serves but sources say they number about 1,000, including hybrid RIAs.
"Clearly they want to grow, and one area that offers them tremendous growth opportunities is the independent RIA channel," Bruckenstein says.
Envestnet's primary technology center is in Sunnyvale, Calif., because in 2004 it acquired Oberon Financial Technology, a company that provides
application software and services for wealth management there. Scott Grinis is the primary technology designer and the company has an additional 200 technology employees in Trivandru, India.
"We needed to not be dependent on third-party technology," to keep prices competitive and profit margins high, Crager adds.
Crager says that his company's largest client on its platform is a family office with more than $1 billion of assets.
To continue to attract large, sophisticated RIAs, Envestnet is now working to develop the UMH platform — the next iteration of UMAs.
Unified managed accounts, done properly, encompass integrated household planning, household-level performance planning and household-integrated investment management, he says.
Crager agrees: "The conversation until 18 to 24 months ago was the UMA and then advisors said: That would be cool if I could do something more broadly."
Randy Bullard, executive vice president of Dallas, Texas-based Placemark Investments, a big provider of unified managed accounts and separate accounts, says that unified managed household is certainly highly desirable – but also difficult to achieve.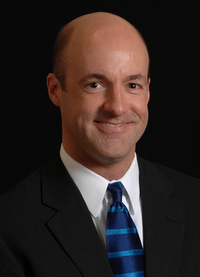 Randy Bullard: UMH is a buzzword.

Buzzword
"Directionally, it's where everyone is going," he said in an earlier interview. "UMH is a buzzword."
Getting it all working is something that no company has accomplished with any success – though CitiGroup Global Transaction Services has come to market with its version of UMH, Bullard says.
The Achilles heel of all these systems – CitiGroup's included — is they only work if the system administrator is able to get a view of all of a client's assets – including those held at other institutions.
Getting banks and brokerages to share financial information is something that Bullard calls a "tall order."
Envestnet's aggressive hiring
10 reasons why the Envestnet IPO filing is for real
Analysts say it is poised for hyper-growth in the wake of its initial public offering in late July. Morgan Stanley report: Big deals will propel Envestnet's growth much faster than investors realize
"We have been very determined about complementing our management team and have focused on bringing the industry's best talent to Envestnet," Crager said.
Fiske was executive vice president of product development at Fidelity. The company broadened his duties in March so that he oversaw product development for National Financial in addition to the company's $400-billion RIA custody unit. This shift in duties was part of ongoing efforts at Fidelity to aid advisors who clear trades there to convert better to doing fee business.
Fiske left Fidelity earlier this year for family reasons. He wanted to be nearer his Fairfield, Conn., home with his wife and children rather than spending most weekday nights in Boston.
"Bachelorhood is overrated," says Fiske, who earned his undergraduate degree in history at Columbia University and his MBA from Cornell University's school of management.
His decision to cut back on TV dinners is a boon to Envestnet, according to Mark Tibergien, CEO of Pershing Advisor Solutions. Fiske was managing director [product development] for Pershing in Jersey City, N.J. from 2000 to 2008.
Creative guy
"He's a very creative guy, and he and Envestnet are going to have fun together," he says. "He was very popular with people here and with our clients."
Other Envestnet hires during the last two years include:
*Marion Asnes, former editor in chief, Financial Planning magazine – now managing director, chief marketing officer
Peter D'Arrigo, former Treasurer, Nuveen Investments – now chief financial officer
Michael Henkel, former president, Ibbotson Associates – now managing director, Portfolio Management Consultants
Karen Lanzetta, former director, office of the President, Merrill Lynch – now senior vice president and director of market research
James Patrick, former co-head of US distribution, Pimco Allianz – now managing director, advisor managed programs
John Phoenix, former CEO and president, Metamorphosis Asset Management – now senior vice president, national sales manager.
---
---
Mentioned in this article:
---
---
---