Nick Georgis: We do not support a SRO for the RIA industry. Schwab has had conversations with SEC staff to share this point of view.
In another sign of RIA industry concern about the lack of leadership over federal regulatory issues, an advisor and a lawyer pressed the case with Mike Durbin after his speech before the crowd at the MarketCounsel Member Summit.
The president of Fidelity Institutional Wealth Services withstood two intense questions — the first from Bob Kargenian, president of TABR Capital Management LLC of Orange, Calif., and a follow-up question from Dan Bernstein, an attorney and director of professional services for MarketCounsel at the Las Vegas event on Friday.
Kargenian asked why Fidelity and Schwab Advisor Services had been 'mysteriously quiet' on the topic of broker-dealers living by a strong fiduciary standard and advisors staying out of the clutches of FINRA. The question came after the conference's regulatory panel faced similar heat. See: Testy words pass between advisors and regulatory panelists at MarketCounsel conference
Behind the scenes
Durbin insists that Fidelity has worked hard for RIAs behind the scenes.
"Don't equate silence with inaction; this firm is extremely engaged. You may not hear about it," he said.
Kargenian persisted by mentioning that Fidelity also has to represent the interests of brokers clearing through National Financial Services. "It'll make it difficult," he said.
Durbin allowed that this represents a challenge to Fidelity.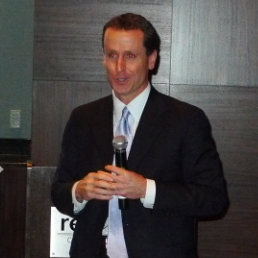 Mike Durbin: We are engaged and
engaged is the operative word…the question
is how effectual we're going to
be.
Go for the gusto
Brushing aside Durbin's assurances that Fidelity is engaged, Bernstein followed up by asking whether the Boston giant would join the RIA regulatory cause with greater gusto if FINRA begins to threaten the RIA model with its rules-based approach — something that is looking more likely by the day. See: Is FINRA oversight a fait accomplis? It's starting to feel that way":https://www.riabiz.com/a/4238001
"I could see a lot of positive energy leaving if FINRA takes over," he said. "Would that give Fidelity more impetus?"
Durbin reiterated that his company has impetus.
"We are engaged and engaged is the operative word…the question is how effectual we're going to be. We're doing our best to try to mitigate it."
Schwab has not gone unheard on these issues, according to Nick Georgis, vice president of Schwab Advisor Services, who attended the conference in Las Vegas.
"We support having the same best interest fiduciary standard for broker dealers and investment advisors when advice is given, and we do not support a SRO for the RIA industry. Schwab has had conversations with SEC staff to share this point of view. Ultimately, we believe it is important that any regulations do not impede investor choice and access to a wide range of approaches to getting investment advice, whether from an independent RIA or through a brokerage account."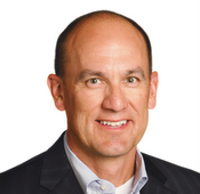 Skip Schweiss: We strongly support the
independent fiduciary advice model — not
as the only model — and
are proud to lend our voice
in support of RIAs.
Knut Rostad, chairman of the committee for the fiduciary standard, says that advisors shouldn't expect asset custodians to flex their muscles too hard for RIA interests in the regulatory arena.
Weak argument
"The custodians basically see [the outcome of FINRA as the new regulator] as a fait accompli so the argument to go out and advocate against an SRO is weak and the argument to go out and do it publicly is even weaker," he says.
TD Ameritrade has been the exception, he added.
"We strongly support the independent fiduciary advice model—not as the only model—and are proud to lend our voice in support of RIAs," says Skip Schweiss, president, TD Ameritrade Trust Company and managing director of advisor advocacy and industry affairs for TD Ameritrade. TD makes additional regulatory efforts behind the scenes, he added.
Schweiss also said: "I do agree with the one adviser who reportedly spoke up at the conference [on Thursday morning], that the industry needs a stronger voice — I wasn't there, but read that in one of the press accounts. I also agree with David Tittsworth of IAA that the RIA industry has been 'outgunned' by the brokerage and insurance industries in these efforts."
Pershing did not respond to a query on this point.
Rostad says he's not sure why the custodians haven't at least spoken up more on establishing a strong fiduciary standard.
Simple endorsement
"One could be disappointed in them not being more vocal in supporting the fiduciary standard under the Advisers Act [of 1940]. That should be a simple one to endorse."
Durbin says that he agrees.
"Am I supportive of the fiduciary standard? You betcha."
---
Related Moves
January 23, 2021 – 2:02 AM
---
---
March 13, 2020 – 10:36 PM
---
---
Mentioned in this article:
---
---
---
Stephen Winks
November 24, 2010 — 4:08 PM
The custody business is consciously quiet in expressing a preference for regulatory oversight because, like the brokerage business, it is not eager to provide the necessary supporting resources (process, technology, statutory documentation, work flow management, conflict of interest management, expert advisory services support) that makes advice and fiduciary standing safe, scalable and easy to execute. Both custodians and broker/dealers are fearful of fiduciary liability which can only be mitigated by proper broker/adviser resourcing. The custody is correct that in providing such resources they are being prescriptive in their support and thus incur fiduciary liability. This lack of committment to fiduciary standing is a leadership vacuum that the industry must resolve if the best interests of the consumer and the fiduciary standing of the broker/adviser is to be advanced.
The industry is shrinking from its responsibility of managing fiduciary liability and elevating the role and counsel of the adviser. Custodians are enablers as are broker/dealers. Who has the vision, the know how and courage to lead?
SCW