Mark Tibergien: We will need an additional 9,000 advisors over the next five years just to keep up with the demand and growth.
Brooke's Note: When people paid the big bucks for Moss Adams reports over the years, they were, in a sense, paying for Mark Tibergien who was in charge of the operation and formed a terrific following. In an ironic twist, it is now the CEO of Pershing Advisor Solutions, who helps pay, as sponsor, for the Moss Adams reports now that they are owned by InvestmentNews. But one thing has happily stayed the same: Tibergien still helps present the studies in the colorful ways that has always added vitality to the gray pages. Tim Welsh got the chance to see him with his consulting hat back on the other day in San Francisco and came away impressed.
When Mark Tibergien, the CEO of Pershing Advisor Solutions, sought out his own investment advisor, he looked for an ensemble firm rather than a solo practice.
"I didn't want to find myself in the situation in later years that I would be looking for a new advisor at the same time I'm looking for my teeth and glasses," he said.
He was speaking at the Investment News / Moss Adams Financial Performance Study of Advisory Firms workshop held last week in San Francisco, one of a series of regional workshops. Pershing is a sponsor of the study.
The study highlighted differences between top-performing firms and the lower tier, including this one: The top performers often had shared ownership — and that helps in succession planning and puts the minds of aging clients at ease.
What clients want
"Only one in three firms is prepared for succession," noted Tibergien. "And I think a driving force to make this happen will come from the client side."
Among the other secrets to the success of top-performing firms that the study uncovered:
Bigger isn't necessarily better
Having a strategy to recruit and develop human capital is crucial.
The appetite for such insights seems stronger than ever. Proving that practice management is top-of-mind for RIAs, over 50 principals and staff of the Bay Area's most successful and well-known advisory firms gathered at Le Meridien Hotel for the $399 workshop.
The success also showed that the Moss Adams brand, purchased by Crain Communications and rolled into Investment News' newly formed Research Department, continues to be strong even in the face of a newly competitive research landscape.
The study, long considered the industry standard prior to the organized dismantling of the Moss Adams Consulting franchise in 2007- 2008, has undergone an ownership change. See: Will the real Moss Adams please stand up?
Moss Adams Consulting founding principals Mark Tibergien, Rebecca Pomering and Philip Palaveev left for greener pastures to become senior executives (Tibergien to Pershing Advisor Solutions as CEO, Pomering to Moss Adams Wealth Advisors as CEO, Palaveev to Fusion Advisor Network as president).
Benchmarking fray
However, due to the uncertainty created by the departures of the Moss Adams trio a couple of years ago, several other organizations stepped into the benchmarking fray with competitive offerings. The FPA, FA Insight, Quantuvis Consulting, Schwab Advisor Services, Rydex and others all put forth similar studies leading to a proliferation of choices and data for advisors to choose from.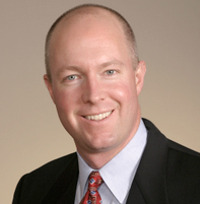 Tim Welsh: The FPA, FA Insight,
Quantuvis Consulting, Schwab Advisor Services, Rydex
and others all put forth similar
studies leading to a proliferation of
choices and data for advisors to
choose from.
The Moss Adams study puts an RIA lens on for its look at the advisory industry, with over 74% of the 600+ participants working in an independent RIA firm.
Firm Profile – All study participants (medians)
• AUM – $116,000,000
• Revenue – $877,000
• Total Active Clients – 205
• Minimum Account size – $500,000
• Number of Owners – 1
• Owner Age – 51
• Total Staff – 5
Specific to this year's study was the bifurcation of advisory firms into two separate groups for comparison purposes. This emerging trend in the industry research landscape of creating a top performing segment of advisory firms and then studying them to find the secrets to practice management revealed a number of interesting outcomes and conclusions.
The top performing firms (identified by a composite score of profitability, productivity and growth) in the Moss Adams study had:
• Higher firm revenues (+31%)
• Improved client retention (50% fewer lost clients)
• More new clients (+25%)
• Higher asset acquisition (+46%)
• Enhanced productivity (60% higher revenue per staff)
What was key to their success? It wasn't size. "Even small firms can create an operational leverage model and a human capital strategy that can make them shine," noted Cruz. "In fact, many firms in the top performing category were not the billion-dollar dominators."
Ownership by committee
Another compelling conclusion is that, counter to the sole practitioner mentality typical in the industry, the best, most productive and profitable firms had a wide dispersion of ownership in the firm.
Instead of "staying small and keeping it all," these brave entrepreneurs of the top firms deliberately set forth on a path to share ownership across their firms to incant their people, create accountability and ultimately develop organizational leverage.
This ownership sharing mentality is not limited to the founding principal doling out small shares, but actually creating meaningful equity opportunities for their staff to buy into or receive as deferred compensation. "From our research and working with thousands of advisors, having a minority ownership for all owners can be the best way to go as then every owner is equal, and equally incentivized, " said Tibergien.
An added benefit of sharing ownership is to facilitate the succession planning process, an issue that is becoming more and more glaring as the founding RIA industry principals age (median age 51 in the study and 54 in the industry) and a key theme in the study.
Power to the people
The study also highlights the need to focus on people. "The top firms in the study all had a focused approach to leveraging their human capital by linking their people strategy to their business strategy," said Cruz.
Adding weight to this conclusion was the fact that, "Even though the RIA industry only represents about 15% of the financial advisor market place, we will need an additional 9,000 advisors over the next five years just to keep up with the demand and growth," said Tibergien, relating a key finding from a recent Pershing white paper. See: 10 key points made in new FA Insight personnel study
After dissecting the study in the morning sessions, the workshop shifted gears into round table discussions with attendees using their own firm's benchmarking data to develop action plans, working through case studies and then concluding with an advisor-led best practices panel featuring Jeff Roush, co-founder, managing partner and COO of Argos Wealth Advisors, LLC and Bernard Smit, firm principal of Walnut Creek Wealth Management.
The workshop series concluded on Friday, Nov. 19 in New York City, but Cruz and her team will continue to work on future studies. "We will have an in-depth study of RIA technology coming out in the first quarter of 2011."
Timothy D. Welsh, CFP® is president and founder of Nexus Strategy, LLC, a strategic consulting firm to the wealth management industry; he can be reached at tim@nexus-strategy.com.
---
---
Mentioned in this article:
---
---
---