Many advisors still opt for the social media sidelines, but watch out: Early adopter status is slipping away
Which of six excuses applies to you?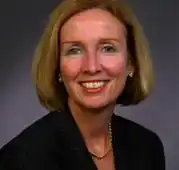 Gerri Leder: You have the access and platform to weigh in judiciously, frame arguments around breaking news, bring a fresh viewpoint to a topic of mutual interest – there is an unlimited appetite for perspective.
---
Mentioned in this article:
---
---
---
Mike Byrnes
November 15, 2010 — 3:54 PM
Great list of six primary excuses advisors are not using social media.
Two things that should be added to the list of reasons why advisors aren't adopting this new marketing tool…
1. That's not how advisors built their book, so they are sticking to what they know.
2. Even though there are over ten solid benefits to using social media, they do not know what they are.
Mike Byrnes, President
Byrnes Consulting, LLC
http://byrnesconsulting.com/
http://twitter.com/ByrnesConsultin
Marc LeVine
November 15, 2010 — 10:38 PM
These arguments are becoming increasingly difficult to defend. There are several highly regulated industries that have already taken the plunge into Social Media. Frankly, it is not Social Media that they fear so much – but change. For them, it's just another thing to do. It takes additional time, effort and resources. And, there are associated risks. Hmmmm…sounds like just about everything else that business people have encountered for centuries.
Should Your Business Go Onto Social Media? The customer is already on-line and the conversation has already begun – with or without the company and industry. Therefore, there is no one to insure that correct information is being exhanged or to defend against unfair criticisms.
Is Social Media Too Dangerous? Prudence has always been the best prescription for open discussion. The web is no different as a place to speak with others. If you share what you can and avoid what you shouldn't, you have little to worry about. If you keep a record of your posts and tweets, those who may have to one day defend your remarks will have adequate backup to do so.
Is Social Media Too Much of a Bother? As for the time spent; when has anything we have ever done in business or in our personal lives not required time, effort and resources? When we plan, organize, execute efficiently and measure, it does not take long to determine what value there is in what we are trying. Frankly, if your competitors are already doing these things, it's a signal for you to do them, too – but, to do them better.
Marc LeVine
Director of Social Media
RiaEnjolie, Inc.
www.RiaEnjolie.com
Follow on Twitter @RiaEnjolie
Stephanie Sammons
November 19, 2010 — 7:54 PM
Gerri,
Excellent overview and perspective. The independent advisors indeed are leading the way, and it will be difficult and expensive for the others to catch up. Blogging is really the key to differentiation for advisors, because it is a platform from which to provide fresh updates on their ideas, insights, and perspective in general. It allows for the visibility of personality and passion, the only true differentiators.
If compliance is tight at your firm, you can always blog about a personal hobby or interest, or even a charitable endeavor to build your community. Connecting with others around personal interests that you are passionate about will also lead to business relationships…it's happening everywhere. It simply takes passion and persistence.
Thanks for the article, good stuff!
Stephanie
CEO of Wired Advisor
http://blog.wiredadvisor.com