News, Vision & Voice for the Advisory Community
CEO Weissbluth says that his company's pipeline is 'massive'
October 27, 2010 — 5:31 AM UTC by Brooke Southall
Brooke's Note: I caught Elliot Weissbluth at La Guardia airport yesterday as he was multitasking. The CEO of HighTower Advisors had just completed two days of meeting with big advisory teams in New York and squeezed in a CNBC appearance. Now his preoccupation – as I reached his cell phone – was to convince US Air to grant him an earlier flight than he had booked to get to Boston. Weissbluth was trying – like much of the advisory industry – to get to Beantown for Schwab's 2010 IMPACT conference. As I stood by telephonically, he succeeded in getting a seat on the earlier flight. This coup was going to be very helpful in pulling off his next objective – having dinner later that evening with one of the larger wirehouse teams in Boston. No, he wouldn't tell me which one. Weissbluth's push in Boston is significant because his company plans to open an office there as it recruits more teams in the area. Amid all this activity, Weissbluth shared the news of three new advisors – far away in Silicon Valley – who are in the process of joining HighTower.
HighTower Advisor reported today that it has brought aboard an RIA and two UBS brokers to expand the company's fast-growing office in Menlo Park.
The Chicago-based aggregator nabbed Thomas McGuirk, who co-founded Martin Thomas Wealth Management in 2008 in Menlo Park. He started that RIA firm after breaking away from Smith Barney. How an Olympic hurdler and Smith Barney broker made the leap to his own RIA
His practice is relatively small for a HighTower acquisition, but it is growing fast and he is personally well-regarded. Prior to these deals, HighTower had 29 advisors advising about $17 billion in assets.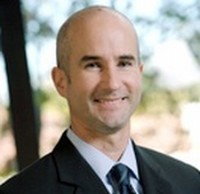 Tom McGuirk: We have doubled in
assets.
Stellar human being
"He's just a stellar human being and he's grown very, very quickly,' says Elliot Weissbluth, CEO of HighTower. "We're not just doing deals based on economics."
The bulk of McGuirk's clients are in their 30s and 50s, and, reflecting the firm's Silicon Valley location, many have ties to the technology sector. reflecting his client base, McGuirk's team specializes in stock options and other complexities that arise when a firm is acquired.
"Our M.O. is to protect first and then grow," he said in a July interview interview.
"The firm is new, but our investment philosophy is not. We have doubled in assets up to a current level of $130 million. We have been aggressive in terms of investing in very good technology and in ourselves through marketing."
McGuirk started his career at Sanford C. Bernstein Investment Research and Management. He is a six-time national champion and two-time Olympian, having represented Ireland in the 400 meter hurdles at the 1996 Atlanta and 2000 Sydney Olympic Games.
Hundreds of millions
The UBS brokers are likely to bring "hundreds of millions" of assets with them to HighTower. They include Mike Deggelman, a 30-year veteran who was an advisor at UBS in Menlo Park and E.F. Hutton & Co., a predecessor to Smith Barney. His primary area of focus is retirement planning.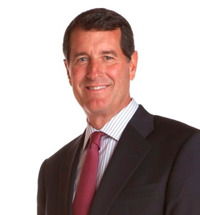 Mike Deggelman brings critical mass to
HighTower's Menlo Park office
He is joined by Chris Parker, who was an advisor with UBS in Menlo Park for more than nine years.
The initial partnership formed between Three Bridge and HighTower is in the form of a contract for services and using the platform, though the parties say the relationship will eventually consummate as a full acquisition by HighTower.
The two factors that have helped in forming this office are that these advisors have entrepreneurial mindset because their clients tend to be people who started their own businesses. Also, there has been a sense of trust developed because their proximity has allowed them to get to know one and another.
No coincidence
"What's not a coincidence is that these guys get along and do due diligence by talking to each other," he says.

Chris Parker is a nine-year UBS
advisor
Weissbluth says that the office will continue to add talent, and that Northern California is now the third-largest hub for his company behind Chicago and New York.
The pipeline of RIAs or 'broke-away brokers' is bigger than expected as these advisors learn upon turning independent that they would like to add back in some support.
But the pipeline of wirehouses brokers is brimming, he says.
"It's massive; it's massive," Weissbluth says. "There are so many disaffected brokers at these firms."
---
---
Share your thoughts and opinions with the author or other readers.
Jeff Spears said:
October 27, 2010 — 1:22 PM UTC
Congratulations HighTower.
---
---