Luminous Capital makes partners of on-the-loose former Shepherd Kaplan wealth managers
Adding Malloy and Conte was not part of the big LA-based RIA's carefully scripted plans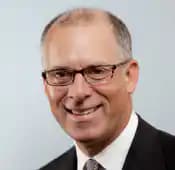 Andrew Malloy: We've done the heavy lifting.
---
Jeff Spears
October 18, 2010 — 1:24 PM
Luminous offers the best of the RIA business model and the Wall Street business model.
I would expect more advisors that are rainmakers and at RIAs to move to firms like Luminous or Contellation over the next few years.
---