Fidelity is winning family office assets at a terrific rate
Ex-Citi executive is putting the people and technology in place to lure assets from slow-footed banks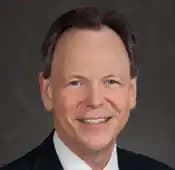 Edward Orazem says that Fidelity grew single family office assets 54% by killing banks on cost, capital markets services and alternative investments technology.
---
Elmer Rich III
We have conversed with and followed this group at Fideltiy for over ten years. After trying different strategies, technologies and business development approaches — it sounds like they have a successful model. Of course, it will evolve. Look forward to learning more.
The family office are is very complex and fraught with peril. There is research suggesting that 70% of family office fail. We have started a Linked In family office discussion group — http://linkd.in/kF8r6h. However, it is strictly for family office stakeholders and sales-pitch and spam free.
---
Mentioned in this article:
---
---