Shame has a role to play in ending reckless conduct by stockbrokers
A former SEC enforcer makes the case against arbitration and for transparency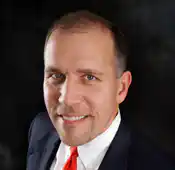 Pat Huddleston: If the public can see how a broker's conduct translated into a decision from a judge or jury, other brokers can conform their conduct to make future violations less likely.
---
Ron A. Rhoades, JD, CFP
October 2, 2010 — 5:39 PM
In my view, arbitration has several potential benefits, which should be preserved. For example, it is often less costly to plaintiffs to bring claims in arbitration. This enables investors suffering smaller damage amounts access to legal counsel.
From the RIA's perspective, arbitration prevents many frivilous claims from being filed. Since, as suggested in the article, an investment adviser's reputation means EVERYTHING, wise plaintiff's counsel could utilize the THREAT of a lawsuit to extort a settlement from an RIA firm. Legal counsel knows that, especially in smaller communities, media coverage of filed civil complaints occurs often, with little or no chance for rebuttal by the defendant.
(I would comment further, however, that reputational risk is much greater for smaller RIA firms, than for wirehouse-affiliated RIA firms. Reputation is easily "restored" by those firms who conduct massive marketing campaigns. Behaviorial biases, such as recency, permit such repair.)
Nevertheless, I concur with Mr. Huddleston that there there are problems with arbitration. Chief among these is that, for BDs, arbitration occurs under FINRA. Regardless of any changes FINRA undertakes to its arbitration rules, where the industry controls the arbitration process it will always be viewed by individual investors as "unfair." And this perception serves to undermine the essential trust investors must possess to participate in our capital markets more fully.
Another key problem with FINRA arbitration includes lack of required findings of fact and conclusions of law, and the publication of same, by arbitration panels. This has resulted, most noticeably, in a lack of development of fiduciary law, as applied to investment advisory activities. Published decisions would also lead to meaningful rights of appeal, as the record can be reviewed by a court.
Hence, I submit, that the solution which should be attempted by the SEC is not to abolish arbitration, but to fix the problems which exist in the current structure. Remove arbitration so that it is conducted by independent arbitration forums (such as AAA). Require such forums, and the arbitration panels, to provide written findings of fact and conclusions of law. Provide a central repository for these written arbitration decisions, for research and review purposes. And clearly delineate the right of appeal from arbitration decisions, and the standard of review.
---