Michael Kavanagh: We now have critical mass
The Royal Bank of Canada's purchase of JPMorgan Chase's RIA business could reshape the custodial industry, say experts who cite RBC's success in recruiting top-producing brokers from wirehouses as it builds its U.S. wealth management business.
RBC announced yesterday that it would acquire the unit, renaming it RBC Advisor Services. Terms of the deal, which is expected to close in the second quarter of 2010, were not disclosed. RBC Advisor Services will seek to sign on registered investment advisors with $100 million or more in assets under management.
"This could be a game-changer," says Matthew McGinness, principal of Best Practices Research in San Diego. "It's the first acquisition by a full-service brokerage firm of a [first-rate] custody platform with a customer base of top-producing, high-revenue firms."
RBC Advisor Services will market itself as a custodial platform with a wirehouse feel to potential breakaway brokers, according to Michael Kavanagh, chief administrative officer of RBC US and the head of independent business channels in Minneapolis.
RBC's subsidiary, RBC Wealth Management, a regional full-service broker, has a good track record in recruiting top-producing brokers from wirehouses in the past couple of years.
With the JPMorgan acquisition, RBC is poised to replicate that success with RIAs, says Kavanagh. "We hope to bring that [recruiting performance on the brokerage side of the business] to the independent business."
Difficult to determine
It's difficult to determine the number of RIAs and or the volume of assets that RBC gains through its acquisition. Bear Stearns carefully guarded the information about its RIAs before transferring the assets to JPMorgan as part of the latter's $236 million purchase of Bear back in March of 2008.
At one time, industry experts had the size of the Bear Stearns unit pegged at more than 100 RIAs with combined assets of greater than $50 billion. Whatever the amount, it may have been diminished because some Bear Stearns RIAs took their assets to other platforms, including State Street and Pershing, in the wake of the JPMorgan's takeover of Bear.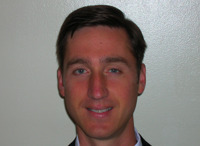 Matthew McGinness: "This opportunity won't last
forever as the wirehouses get back
on their feet."
RBC hopes to tap "pent-up demand" for brokers who yearn for independence but have stopped short because they clash with the "discount-broker" culture and feel of the leading custodians, RBC's Kavanagh says. The top two custodians, Schwab Advisor Services and Fidelity Institutional Wealth Services, have more than $800 billion of assets in custody combined.
McGinness notes that the new RBC unit will need to move fast. "It's critical in terms of timing" to address the breakaway market now," he says. "This opportunity won't last forever as the wirehouses get back on their feet."
Kavanagh agrees. "We know the timing is good. We now have the critical mass."
One of RBC's first objectives will be to maintain that critical mass by insuring a smooth transition for the JPMorgan RIAs. "We have been communicating with them," Kavanagh says. "The reaction to RBC has been very positive, but certainly we have work to do. I'm very optimistic."
Royal Bank of Canada employs about 80,000 employees in 55 countries. The RBC Global Asset Management division has $490 billion of assets under administration and $240 billion of assets under management. The bank division has 4,500 financial consultants, advisors, private bankers and trust officers.
---
---
---