News, Vision & Voice for the Advisory Community
Is it post-BoA merger streamlining or a decisive strategic shift?
September 29, 2009 — 4:23 AM UTC by Brooke Southall
Only a little more than a year after Merrill Lynch & Co. executives announced their intention to pull out all the stops to win the assets of RIAs, the company is turning away registered investment advisers who want to transfer accounts to its custody unit.
"We did stop onboarding new RIA clients," says Selena Morris, spokeswoman for Merrill Lynch in New York.
RIAs had been trying to move accounts to Merrill subsidiary Broadcort Advisor Services of Jersey City, N.J. when they were told the company was no longer accepting new clients.
Morris declined to say what was behind the about face, but said the company will continue to hold and service the assets of its existing RIA clients. The company did not disclose the size of its advisory clientele. She said that Broadcort came under "strategic review" after it was moved from the brokerage side of the business to the institutional side in the wake of Bank of America's purchase of Merrill Lynch.
In a sign of the continuing ambivalence at the company, Merrill signaled that it might resume its efforts to attract RIAs. Advisers whose assets were turned away from Broadcort were informed subsequently that they might be able to transfer them to Broadcort eventually, they say.
What changed, the advisors say they were told by Broadcort employees, was that Merrill Lynch hired Sallie Krawcheck as its new CEO last month, and that she revived that idea of staying in the RIA custody business.
Morris declined to comment on Krawcheck, but she did say that, "We're continuing to review the business."
Sontag and McCann support multiple channels
There had been every reason for independent financial advisers to believe that Merrill finally had decided that it wanted to compete head-to-head with Schwab Advisor Services and Fidelity Institutional Wealth Services. Last June, with great fanfare, Merrill hired John Tyers, a former Schwab custody executive who had headed Bear Stearns' RIA custody unit.
At the time, Dan Sontag, head of the Americas Wealth Management for Merrill Lynch said that hiring Tyers demonstrated Merrill's renewed commitment to winning the business of RIAs.
"Global Wealth Management recognizes the importance of serving multiple channels and the potential for this business" he said. "Hiring John to lead [Broadcort] day-to-day further underscores our commitment to winning in this space."
Robert McCann, president of Global Wealth Management for Merrill Lynch at the time of Tyer's hiring, underscored his company's commitment to serving independent financial advisors.
"Broadcort is complementary to our financial advisor channel in which we are by far the industry leader and is a way for us to further leverage our capabilities and deliver growth and value to our shareholders," he said.
McCann left Merrill Lynch in January after it was acquired by Bank of America. Sontag resigned from Merrill Lynch after Sallie Krawcheck was appointed as Merrill's CEO on Aug. 4.
Sean Cook, principal with DCA Global of Norcross, Ga., says that he disqualified Broadcort from his firm's consideration as a custodian after Merrill wavered.
"We said: 'Are you going to be here?'" Cook says. "Now they're saying 'maybe' but that head fake was enough" to convince us not to consider moving assets there.
Cook and other RIAs say that it is such a difficult process to move assets to a new custodian that even a whiff of possibility that the move might not stick makes the move untenable.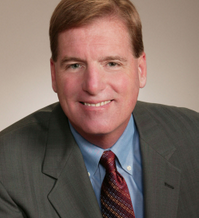 Bernie Clark: Merrill needs to decide
quickly about Broadcort
Bernie Clark, executive vice president of sales and relationship management for Schwab Advisor Services in San Francisco, says that mutual clients have told him about Broadcort's ambivalence.
"[Broadcort] needs to decide [whether it wants to accept RIA assets] pretty quickly," he adds.
Ideas get torched
No doubt the decision is a complicated one for Merrill Lynch executives because of the myriad of potential conflicts it represents at the company, according to Tim Welsh, a former Merrill Lynch employee whose consulting practice, Nexus Strategy LLC, advises RIAs and companies that market to them.
When Welsh worked at Merrill Lynch several years ago, he says, "anything that was considered counter-broker was torched."
Broadcort's custody of RIA assets can be viewed as contrary to broker interests because it allows advisors to gain many of the benefits of working as Merrill Lynch brokers without becoming one, industry observers say.
Brokers may oppose sharing the platform with independents because they hand over about 60% of their revenues to the wirehouse for its use. RIAs get to keep 100% of their production when they work with most asset custodians.
A less obvious conflict, Welsh adds, is that when many clients leave Merrill Lynch and take their accounts to an RIA, the account itself stays with Merrill. The client doesn't have the heart to fire their broker so the custody continues to happen through Merrill's retail platform.
Cut the broker
If those assets got moved to an institutional platform at Merrill, these brokers would lose a major source of revenue, Welsh says.
"It would cut the broker out of it,"' he says.
Like other advisors, Cook was considering moving assets to Broadcort after Schwab announced its decision last February to stop keeping custody of alternative assets. Executives at the Merrill Lynch unit told RIAs that they were open to custody of these positions in hedge funds, private equity and other untraditional holdings.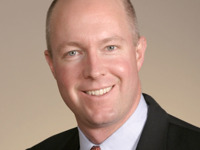 Tim Welsh: Anything counter-broker gets torched
at Merrill Lynch
Broadcort was attractive in other ways, Cooks says. The technology is strong and it has features like being able to send performance reports to clients by e-mail. "That was amazing," he says.
One RIA who spoke on the condition of anonymity says he spoke directly with John Tyers who heads the RIA unit at Broadcort. Tyers told him several weeks ago that he was leaving Broadcort once the unwinding process of the RIA unit was complete.
In an e-mail last week, Tyers said he still holds his position. He declined to comment on his own position. Morris also declined to comment on this matter.
---
Mentioned in this article:
---
---
Share your thoughts and opinions with the author or other readers.
Stephen Winks said:
September 29, 2009 — 7:28 PM UTC
SUCH WASTED POTENTIAL
Firms maybe can afford to be insular because it is self serving but not advisors because they are looking for every edge to excell.
The truth is 90% of brokers will never run their own advisory services business because of the administrative hassels, yet 10% are so driven to excell they will ultimately be forced to build their own firms because of Merrill's inability to support them. This often entails the advisor's desire to act in the consumer's best interest establishing fiduciary standing which is not presently possible, but is not always the case. The problem is the 10% of Merrill brokers that will gravitate toward their own advisory services firm account for 30% of Merrill's assets. Merrill, is being futile in trying to keep the Genie in bottle, when it escaped years ago. Many competing firms have profited by supporting brokers (1) as bank employees, (2) as independent advisors, (3) as employees, (4)as custody correspondants yet Merill affords its advisors only one way to do business—as employees. This is no secret to its top advisors who are informed by enterprising competitors of their alternatives and competitive advantages.
The famous Tully Committee Report to the SEC over a decade ago foretold the future of the industry was advice not commission sales (Dan Tully was a former Chairman of Merrill). Merrill is clinging to the old commission sales busines model while other firms like Schwab, Fidlity, Pershing, Wachovia and Raymond James are growing at a far faster rate. If Merrill continues its present strategy insular to industry redefining trends it will forfeit its market leadership. Perhaps Sally Krawcheck can successfully reintroduce the reasoning of the highly regarded Dan Tully back into Merrill. A fresh look, new blood and new market leadership could certainly be helpful.
Even with a robust custody capability, Merrill will clearily not loose all its brokers as Wachovia and Raymond James can attest. It will only loose those who feel constrained by Merrill's inability to support them. Merrill has a choice: (1)loose its top advisors or (2)keep them as custody clients or (3) embrace a much higher level of support for advisory services which would restore the confidence of the investing public. Everyone is looking for bold decisive market leadership in the consumer's best interest.
There is actually a case to be made that Merrill brokers are more profitable as custody clients than as brokers because massive internal cost and the overhead cost of branch aministration can not be allocated to custody clients, which calls into question the value of such overhead which is another topic.
Here Merrill is being self defeating by placing all its eggs in one basket as it appears it is doing. This is an all or nothing bet on an old and increasingly outdated business model. Just look at Schwab's numbers, with just 20% of the advisors it is garnering far more net new assets than Merrill.
John Tyres is among the most capable custody executives in the industry, who has the vision and know how to compete. If Merrill can't figure out how to do more than one thing at a time with enthusiasm and conviction, then they will inevitably loose market share and the tremendous talent of John Tyres who sees the opportunity and can execute.
In a dramatically changing business environment, what worked in the past will not only not work in the future, but will assure the loss of market leadership. Think of John Tyres the bird in the bird cage at the bottom of the mine that signals impending danger. The danger is a self defeating business strategy. The fact is the Genie is already out of the bottle and it is sad that Merrill has become so insular to market forces it thinks it can put the Genie back in.
Tom Reilly said:
September 30, 2009 — 1:12 PM UTC
Merrill has never shown the committment to this business that their competitors have. The one area where they are very good is technology, but with all of the resources at their disposal, they have never figured out how to deliver all of the products in a coordinated stramlined fashion. The custody area has always been treated like the "red-headed step-child" of the firm. They have occasionally "talked the talk", but they never "walk the walk".
Bob Lee said:
September 30, 2009 — 3:26 PM UTC
That is why many RIA's have chosen to join the better independent Broker Dealers. My client in NYC is very interested in supporting RIA's. I'd be happy to discuss it. boblee AT careergoals.com
Stephen Winks said:
September 30, 2009 — 5:47 PM UTC
Tom,
Merrill certainly has better technology than independent broker dealers, but the technology necessary to support commision sales is totally inadequate to support an asset/liability study, investment policy, portfolio construction and performance resporting required for fiduciary standing. To make the full range of advisory services (transactions, planning, consulting, fiduciary counsel) safe and easy to execute by every advisor, it must (1) support a functional division of labor (Advisor, CAO, CIO), (2) provide a prudent process (asset/liability study, investment policy, strategic asset allocation, portfolio comstruction, performance monitor, tactical asset allocation) in support of fiduciary standing with (3) statutory documentation, an audit path and expert third party opinion letter to prove fiduciary standing (4) manage, not just disclose, conflicts of interest, (5) support the full range of advisors services that will both (a) accept clients and their holdings as they are (b) as clients will allow. This level of support is not available at independent broker/dealers (LPL, ING, AIG, Raymond James, etc.), RIA roll ups (Focus, United Capital, etc.)and can not be achieved through custody (Schwab, Fidelity, etc.) relationships either. This is the market leadership and statesmanship in the best interets of the consumer that every advisor and consumer prefers—it is just not an extrapolation of a conventional brokerage business model—it is a new faster, better and cheaper advisory services business model. It is new market leadership that preempts everything that has come before it. Merrill has the scale, it just needs nudging and the vision (Krawcheck/Tyres, etc)to recapture its once dominant global market leadership. If Global market leadership in advisory services were to become Merrill's objective, it would quickly out date every custodian, independent b/d and wirehouse and would reverse the flow of assets into those firm back to Merrill but with tens times the effect. Thus the opportunity for disruptive innovation and Merrill Lynch. It is simply a matter of vision and principled leadership.
Don't give up on Krawchech and Tryes.
SCW
---
---