Sean Cook: We said: Are you going to be here?
Only a little more than a year after Merrill Lynch & Co. executives announced their intention to pull out all the stops to win the assets of RIAs, the company is turning away registered investment advisers who want to transfer accounts to its custody unit.
"We did stop onboarding new RIA clients," says Selena Morris, spokeswoman for Merrill Lynch in New York.
RIAs had been trying to move accounts to Merrill subsidiary Broadcort Advisor Services of Jersey City, N.J. when they were told the company was no longer accepting new clients.
Morris declined to say what was behind the about face, but said the company will continue to hold and service the assets of its existing RIA clients. The company did not disclose the size of its advisory clientele. She said that Broadcort came under "strategic review" after it was moved from the brokerage side of the business to the institutional side in the wake of Bank of America's purchase of Merrill Lynch.
In a sign of the continuing ambivalence at the company, Merrill signaled that it might resume its efforts to attract RIAs. Advisers whose assets were turned away from Broadcort were informed subsequently that they might be able to transfer them to Broadcort eventually, they say.
What changed, the advisors say they were told by Broadcort employees, was that Merrill Lynch hired Sallie Krawcheck as its new CEO last month, and that she revived that idea of staying in the RIA custody business.
Morris declined to comment on Krawcheck, but she did say that, "We're continuing to review the business."
Sontag and McCann support multiple channels
There had been every reason for independent financial advisers to believe that Merrill finally had decided that it wanted to compete head-to-head with Schwab Advisor Services and Fidelity Institutional Wealth Services. Last June, with great fanfare, Merrill hired John Tyers, a former Schwab custody executive who had headed Bear Stearns' RIA custody unit.
At the time, Dan Sontag, head of the Americas Wealth Management for Merrill Lynch said that hiring Tyers demonstrated Merrill's renewed commitment to winning the business of RIAs.
"Global Wealth Management recognizes the importance of serving multiple channels and the potential for this business" he said. "Hiring John to lead [Broadcort] day-to-day further underscores our commitment to winning in this space."
Robert McCann, president of Global Wealth Management for Merrill Lynch at the time of Tyer's hiring, underscored his company's commitment to serving independent financial advisors.
"Broadcort is complementary to our financial advisor channel in which we are by far the industry leader and is a way for us to further leverage our capabilities and deliver growth and value to our shareholders," he said.
McCann left Merrill Lynch in January after it was acquired by Bank of America. Sontag resigned from Merrill Lynch after Sallie Krawcheck was appointed as Merrill's CEO on Aug. 4.
Sean Cook, principal with DCA Global of Norcross, Ga., says that he disqualified Broadcort from his firm's consideration as a custodian after Merrill wavered.
"We said: 'Are you going to be here?'" Cook says. "Now they're saying 'maybe' but that head fake was enough" to convince us not to consider moving assets there.
Cook and other RIAs say that it is such a difficult process to move assets to a new custodian that even a whiff of possibility that the move might not stick makes the move untenable.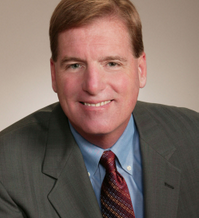 Bernie Clark: Merrill needs to decide
quickly about Broadcort
Bernie Clark, executive vice president of sales and relationship management for Schwab Advisor Services in San Francisco, says that mutual clients have told him about Broadcort's ambivalence.
"[Broadcort] needs to decide [whether it wants to accept RIA assets] pretty quickly," he adds.
Ideas get torched
No doubt the decision is a complicated one for Merrill Lynch executives because of the myriad of potential conflicts it represents at the company, according to Tim Welsh, a former Merrill Lynch employee whose consulting practice, Nexus Strategy LLC, advises RIAs and companies that market to them.
When Welsh worked at Merrill Lynch several years ago, he says, "anything that was considered counter-broker was torched."
Broadcort's custody of RIA assets can be viewed as contrary to broker interests because it allows advisors to gain many of the benefits of working as Merrill Lynch brokers without becoming one, industry observers say.
Brokers may oppose sharing the platform with independents because they hand over about 60% of their revenues to the wirehouse for its use. RIAs get to keep 100% of their production when they work with most asset custodians.
A less obvious conflict, Welsh adds, is that when many clients leave Merrill Lynch and take their accounts to an RIA, the account itself stays with Merrill. The client doesn't have the heart to fire their broker so the custody continues to happen through Merrill's retail platform.
Cut the broker
If those assets got moved to an institutional platform at Merrill, these brokers would lose a major source of revenue, Welsh says.
"It would cut the broker out of it,"' he says.
Like other advisors, Cook was considering moving assets to Broadcort after Schwab announced its decision last February to stop keeping custody of alternative assets. Executives at the Merrill Lynch unit told RIAs that they were open to custody of these positions in hedge funds, private equity and other untraditional holdings.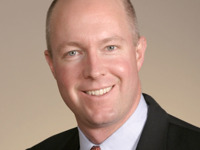 Tim Welsh: Anything counter-broker gets torched
at Merrill Lynch
Broadcort was attractive in other ways, Cooks says. The technology is strong and it has features like being able to send performance reports to clients by e-mail. "That was amazing," he says.
One RIA who spoke on the condition of anonymity says he spoke directly with John Tyers who heads the RIA unit at Broadcort. Tyers told him several weeks ago that he was leaving Broadcort once the unwinding process of the RIA unit was complete.
In an e-mail last week, Tyers said he still holds his position. He declined to comment on his own position. Morris also declined to comment on this matter.
---
Related Moves
December 10, 2019 – 2:05 AM
---
---
---