Stacey Schreft: Developed algorithm and back testing in attempt to best annuity methods
In a rebuke of the annuity industry, a big RIA has developed its own retirement income product for clients.
The Mutual Fund Store announced today that it will sell a retirement income service, Retirement Paycheck, designed to deliver income by a using a judicious admixture of AAA fixed income products, CDs and its traditional asset allocation of mutual funds.
The new service differs from annuities in that it has no insurance component to it and has no surrender fees.
It also lacks a key annuity feature.
"We're not offering guarantees but we're also not charging for guarantees either," says Adam Bold, founder of The Mutual Fund Store of Overland Park, Kan. "Most of the money spent on guarantees isin't worth it" as evidenced by how profitable annuities are to insurance companies.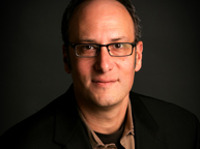 Adam Bold:"We're not offering guarantees but
we're also not charging for guarantees
either."
In place of guarantees, Bold hired Stacey Schreft, who earned her doctorate degree in economics and worked formerly for the Federal Reserve, in August of 2008. She created a system and she back-tested to 1982 through all kinds of markets to show that a sensible approach to investing works best.
The other advantage of Retirement Paycheck is that it doesn't rely on the survivability of a big company, he adds.
"These big insurance companies only have guarantees as good as the insurance company," Bold says. He mentions that Prudential and Lincoln Financial figure into TARP discussions.
Paychex also differs from retirement income funds because it relies on a laddering of a number of short-term instruments that expire and produce cash flow, he says. This helps to avoid having to sell bonds that are depressed in a down market.
The other secret sauce to the product is an algorithm that makes decisions about when to buy and sell securities. "We have well-defined criteria rather than doing it by gut feel," he says.
Schreft aided in developing this algorithm.
The Mutual Fund Store has 120 professional advisors who manage $4.4 billion from 65 offices in 60 cities. The RIA has 27,000 clients and Bold considers about 1,100 of them to be prime prospects for his new offering. These investors are in the phase of life where income is their primary concern.
---
---