Paul Lally: "If you educate me, please don't leave me at the altar."
Editor's note: Right now Fidelity will work with its RIAs who come seeking advice, outside vendors or education regarding their M&A options. This article is about how it plans to take its game to the next level under a program name it has yet to reveal.
Fidelity Institutional Wealth Services is hustling to develop a formal mergers and acquisitions program for financial advisors and it's playing from behind its archrivals. See: Fidelity's M&A program reload looks 'game-changing' after it partners with a middleman to get Uncle Sam to guarantee RIA deals.
The Boston-based asset custodian is creating the service to respond to growing requests for information about M&A options from its RIA clients, according to Scott Dell'Orfano, national sales director for the company's RIA custody unit.
"We're building out a consulting solution" focusing on best M&A practices to respond to a rising volume of requests for information, he adds. Fidelity currently handles such requests through its practice management program where it offers education and third-party resources for advisors seeking merger advice. Now its making its capabilities more robust and spinning them into a separate program, according to the company.
Fidelity declined to specify when it plans to launch.
The decision by the industry's #2 custodian to jump into the M&A game comes after TD Ameritrade rolled out an M&A program in May. Schwab's M&A program, Schwab Transitions, has now had 1,000 of its clients participate during its six years in existence, according to David DeVoe, director of advisor transition support for Schwab.
Pershing's attention too M&A includes producing a series studies on the subject with Moss Adams since 2006 and it will produce another "Real Deals" study in 2009 with FA Insight's Dan Inveen, formerly of Moss Adams, according to its spokesman, Mike Geller.
Though the M&A tsunami is still in its gathering phase, custodians need to gear up for it, says Paul Lally, president and co-founder of Gladstone Associates LLC, an M&A consulting firm in Fort Washington, Pa.
"It's an arms race," he says.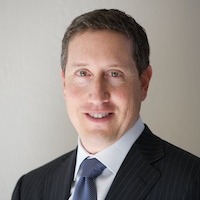 David Selig: RIA M&A is going
mainstream
Custodians are racing to become trusted M&A advisors to maximize the number of deals that occur under their own client roof, Lally says. Having a rival custodian's client acquire yours may result in a loss of its assets.
Custodians must ramp up M&A consulting regardless of deal flow, says David Selig, CEO of Advice Dynamics Partners in San Francisco. "It's also an arms race on a thought leadership level to show RIAs they're getting the same love as Schwab RIAs," he says.
What lends a sense of urgency to the M&A race among custodians is a palpable shift in advisor attitude, says Lally.
"Two years ago, firms were doing transactions for opportunistic reasons – they didn't have to do anything" unless someone made an offer they couldn't refuse, he says. "Now they're looking into the future and saying: the status quo is no longer an option for my company."
Selig agrees. "[M&A is] a more mainstream activity than it was a couple of years ago," he says.
Complacency has given way to a resignation to be more strategic in the face of the past year's economic downturn, according to the M&A experts.
Alternative means of growth
"Advisors want to look at alternative [means of] growth to get to the next level," says Mike Watson, director of product development at TD Ameritrade who also oversees his company's M&A program. "They want information."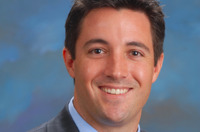 Mike Watson: RIAs see M&A as
a way to get to the
next level
Still information is not sufficient to assuage many merger-minded advisors, Lally says.
"They say: 'if you educate me, please don't leave me at the altar,'" he adds.
Demand for greater immersion in M&A moved Schwab to hold a big event on the subject in Boston on July 9 and July 10. The conference featured a speaker from Stark & Stark law firm and Steve Lockshin, CEO of Convergent Wealth Advisors, an RIA that aggressively acquires other firms. The success of the conference has Schwab planning more of them, Devoe says. [He quips that he could tell it succeeded because Schwab charged a significant fee and nobody complained.]
TD Ameritrade is aware that advisors want deal facilitation but it doesn't want to get in the middle of the transactions so it is collaborating with Dan Seivert, chief executive of Echelon Partners, an M&A firm in Manhattan Beach, Calif. Through this collaboration, TD has qualified 50 of its 3,000 RIA clients as buyers, Watson says.
But despite all the excitement about M&A, industry experts are wary of predicting when deal flow will really escalate.
"We will probably have a slowdown in 2009" from the pace of the first six months because markets drove down practice valuations and distracted buyers and sellers alike, Devoe says.
There were 36 RIA M&A deals with a combined $53 billion of assets under management acquired in the first half of 2009. These 36 deals compare with 38 deals, 32 deals and 31 deals closed during the first six months of 2008, 2007 and 2006 respectively, Devoe adds.
One drag on deal-making is that the average lifecycle of deals jumped to nine to 12 months in duration from the usual six to nine months during the economic downturn, he says.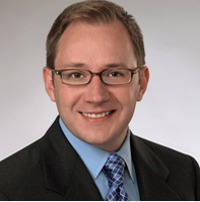 "Once you get over $200 million
to $300 million [of assets under
management], it's virtually impossible to sell
to the junior staff"
Virtually impossible to sell
Lally agrees that it may take some time for merger activity to pick up.
"We're going to see more mergers in the next 18 to 24 months," he says.
What would seem to insure eventual an M&A wave is demographics, Devoe insists. Advisors are about 53 years old on average and many of them own substantial practices. Bigger practices almost certainly require the participation of outside buyers, he says.
"Once you get over $200 million to $300 million [of assets under management], it's virtually impossible to sell to the junior staff" because the firm's valuation is too high for them paid for out of cash flow, Devoe says.
Yet outside buyers need to be motivated and that many of them are still trying to pump themselves back up after the economic downturn, according to Lally.
---
---
---