Les Abromovitz: Twitter's 140-word limit leaves scant room for disclosures
Registered Investment Advisers (RIAs) are racing to use social media to attract clients. I understand all the excitement but I have to wave the yellow caution flag.
I want you to win clients but I'm worried that your next regulatory exam will be a fiery wreck. You may be reassured by how many of your colleagues are engaging in social media. Don't be. The fact that everyone's doing it is no excuse for compliance mistakes.
As you probably know, social media is utilized for personal, political, career advancement, and business purposes. Countless Investment Adviser Representatives (IARs) have already begun using social media such as FaceBook, MySpace, LinkedIn, YouTube, and Twitter for business purposes. Blogging is also viewed as a type of social media.
Social media is an inexpensive and effective way for you to communicate with clients and prospective clients. The danger is that you may violate the Investment Advisers Act of 1940.
Even though communications with current clients are not usually viewed as advertisements, they might fall in that category if circumstances suggest that their purpose is to sell additional advisory services or to attract new clients. If an IAR or RIA's use of social media is viewed by the SEC as an advertisement, it is subject to Rule 206(4)-1 under the Investment Advisers Act.
Potential violations of Rule 206(4)-1, which forbids testimonials
Many compliance practitioners have already sounded the alarm that certain types of social media expressly or implicitly violate Rule 206(4)-1(a)(1), which prohibits testimonials. A testimonial is a statement relating to a client's experience with, or endorsement of, an investment adviser.
Here's the risk: LinkedIn profiles typically include recommendations from other individuals using the business-oriented social networking site. LinkedIn allows an IAR to accept recommendations and publish them. Any published recommendation that references the IAR or the firm may be construed as a testimonial, whether it was solicited or not.
You may still violate Rule 206(4)-1, even if the person recommending you is not a client. These recommendations might be viewed as false or misleading, since you may have solicited them from a friend, relative, or business associate.
In fact, regulators may see these recommendations as a quid pro quo. You recommend someone else and they return the favor. Furthermore, these recommendations may paint a misleading picture of the IAR, since negative comments are unlikely to be published.
As such, these recommendations might violate Rule 206(4)-1(a)(5), which bars any advertisement that is false or misleading in any way. The most conservative course of action is for IARs to hide from public view all recommendations that relate to their investment advisory services.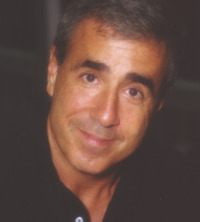 Les Abromowitz: Don't count on safety
in numbers with compliance
Twitter and FaceBook raise similar compliance issues. Statements about an IAR or the advisory firm may be construed as being testimonials. On an interactive blog, a client may sing the praises of the IAR and/or the RIA and those laudatory comments violate Rule 206(4)-1.
Twitter's 140 character-limit can leave much unsaid
Even if social media content is not a testimonial, a tweet or other communication can still violate Rule 206(4)-1. As so often happens with e-mail and text messaging, IARs may send messages in haste and increase the risk of sending false or misleading information.
Furthermore, a tweet is limited to 140 characters, a limitation which increases the risk that its message is misleading, especially since tweets use abbreviations that may be difficult to comprehend. In addition, the space limitations of tweets may omit important information, including disclosures. Aside from these potential problems, a tweet may post links to websites and articles that contain false or misleading information.
All profiles on LinkedIn, FaceBook, and other social media should be scrutinized to insure they are not false or misleading in any way. Content must be consistent with the RIA's Form ADV, advisory contract, and other advertisements, including websites.
Some IARs are using social media to communicate subtle and less-than-subtle references to their firm's performance. All references to performance may be subject to the guidance in the Clover Capital no-action letter. The Clover Capital no-action letter requires that performance results be presented on a net-of-fees basis.
Clover Capital also requires that advisers make numerous disclosures when providing performance results. In addition, RIAs may inadvertently be violating Rule 206(4)-1(a)(2) under the Investment Advisers Act, which restricts advertisements referring to specific recommendations made by an investment adviser that were or would have been profitable to any person.
Waiting for the green light
It remains to be seen how the SEC and other securities regulators will react to the use of social media by RIAs. Until they give it the green light, chief compliance officers should err on the side of caution by developing policies and procedures that address the potential problems that may arise. Firms may be wise to require pre-approval of all messages sent using social media.
Unless a firm's compliance chief or a designee is able to review these communications and advertisements, IARs should not be allowed to use social media for business-related matters. Furthermore, all electronic communications and advertisements are subject to the retention requirements of the Books and Records Rule.
Author's Note: This column concentrates on what not to do in social media. I don't want you getting in trouble with regulators. In a couple of weeks, I'll follow up this commentary with a closer look at best practices for using social media. Check back here for the exact date of publication or subscribe [it's free] to RIABiz to be sure you don't miss it or any of my ensuing columns.
Les Abromovitz is a senior consultant for National Compliance Services, Inc. (www.ncsonline.com). Les, an attorney, is the author of Growing Within the Lines: The Investment Adviser's Advertising and Compliance Guide. He can be reached at 561-330-7645, Ext. 213, or LAbromovitz@ncsonline.com. Just don't Twitter or send text messages to Les, since his cell phone is the size of a brick and has all of the cutting-edge technology available in the 1990s.
---
Mentioned in this article:
---
---
---