News, Vision & Voice for the Advisory Community
Capital Analysts and First Allied see true melding of hybrid assets at Pershing
August 10, 2009 — 6:01 AM UTC by Brooke Southall
Fidelity Investments has had HybridOne, its technology for hybrid advisors for more than a year, while Pershing LLC's competing solution, NetX360, is just being released. [See related article below:Pershing puts RIA custody on desktop of thousands of IBD reps]
Yet at least two independent broker-dealers are embracing the newcomer in the battle that's heating up for advisors who earn compensation both by charging a fee as a registered investment advisor and by charging commissions as a broker, according to the firms.


HybridOne: Faces new competition
Capital Analysts Inc. of Cincinnati, which has 350 reps who manage about $6 billion of assets, and First Allied Securities Inc. of San Diego, with 1,000 reps, have both chosen RIA Complete and NetX360, Pershing's pricing system and technology platform for hybrids. Capital Analysts has been a customer of Fidelity-owned National Financial Services for the last 16 years but it is making the switch to Pershing, according to Matthew Lynch, its president and CEO.
"What drove us to Pershing is that they broke down the borders between the [broker-dealer and custody] sides without the artificial limitations of the old regulatory structure," Lynch says. "What Pershing has done is build technology and integrate the best solution on both sides."
Fidelity is also pointing toward harmony of its broker-dealer clearing capabilities and its RIA custody capabilities, says Steve Austin, a spokesman for the company.
"We are committed to really delivering an integrated experience for brokers and advisors," he says.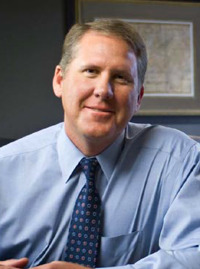 Mark Mettleman: Likes HybridOne but concedes
'not wonderful functionality yet'
Mark Mettelman, CEO and president of Triad Advisors Inc. in Atlanta says that Fidelity has indeed made strides with HybridOne, the brand it has assigned to the services it provides to hybrid advisors.
"It's not wonderful functionality yet, but [reps can] look at a commission account and place a trade without a new sign on," he says. "I'll give Fidelity credit that National Financial and Fidelity Institutional Wealth Services were completely different operations and now they've embraced the breakaway." A "breakaway" is a stock broker who leaves the employ of a full service firm and turns independent.
Mettelman has worked with Fidelity's National Financial for the past 17 years as an executive at broker-dealers. Triad has 425 [mostly] hybrid reps with a combined $8 billion under advisement.
Lynch disagrees that Fidelity has melded the services of National Financial with those of Fidelity Institutional Wealth Services. "What really happened with Fidelity's [hybrid offering] is that it has two separate businesses," he says.
Vere Reynolds-Hale, executive vice president of product marketing and development for First Allied, says he came to a similar conclusion after spending five months comparing Fidelity's HybridOne with Pershing's NetX360 and RIA Complete.
"The process on the RIA side [at Fidelity] was very cumbersome; the key was to work through this process" which Pershing has succeeded in doing, he says.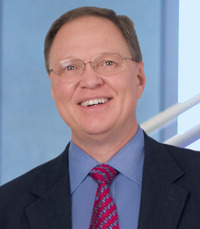 David Blisk: Fidelity is 'sending a
clear signal' that they intend to
meld brokerage and RIA assets
Still, all technology platforms for hybrid advisors are in the early stages, and Fidelity's HybridOne technology is coming along, according to David Blisk, managing director of Spire Investment Partners of McLean, Va. His 23 reps use HybridOne to advise nearly $1 billion of assets.
"To be fair to [Fidelity], their technology has probably been held up a bit because of the economy," he says. "The theory [behind HybridOne] is good and we see movement in the right direction."
What gives Blisk faith, he adds, is that Fidelity is making key hires of technology personnel to make HybridOne work better. "They sent a clear signal that they intend to meld the two systems," he says.
Still, Reynolds-Hale says that technology was not the overriding factor in his decision in choosing Pershing over Fidelity and National Financial.
"The [Pershing] model works because of the pricing" provided under RIA Complete, he said. "RIA Complete makes it so that a broker dealer using their solution receives a servicing fee, so regardless of whether the assets are with Pershing Advisor Solutions or Pershing brokerage, a broker dealer can still maintain a viable financial hybrid model."
There are more benefits to RIA Complete for the broker-dealer than servicing fees, he adds.
"The [old model of having RIAs put some assets at Schwab or Fidelity] was broken because they had a foot out the door and they may have preferred that option," he says. "With Pershing, there is no retail competition."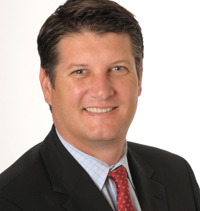 Vere Reynolds-Hale: First Allied chose Pershing
largely for its RIA Complete pricing

Steve Austin, spokesman at Fidelity, says that National Financial prices its services in a different way. "Pricing is typically negotiated on a client by client basis and we feel that it is competitive."
Mettelman believes that Fidelity's pricing gives him more options. "I would still like to customize my pricing on my side and have [Fidelity Institutional Wealth Services] customize its pricing on its side," he says. "I really like a more flexible environment."
Mettelman concedes that HybridOne differs from how it may appear in advertisements.
"I personally don't see HybridOne as a product," he said. "I think the message and the marketing [of Fidelity] was that it's a product and pricing and this is how you plug it in."
Mettleman says that he understands from Fidelity that it may eventually connect National Financial's Streetscape trading platform to WealthCentral, the bundled software package of Fidelity's RIA custody service. In the meantime, he's optimistic that Fidelity's introduction of Thomson One to Streetscape will aid his reps in providing better wealth management services. Thomson's services are a staple technology at many wirehouses like Merrill Lynch and Wachovia/Wells Fargo where IBDs seek to recruit breakaways.
Pershing announced on July 20 that it is making real-time market and analytical tools of Interactive Data Corp. available to independent broker-dealers using NetX360.
Editor's note: There are hundreds of independent broker-deals and hundreds of thousands of reps. This article does its best to give some perspective on the offerings of two major clearing firms for IBDs based on a small sample. Additional perspective would be very valuable. Please offer any thoughts you can below to make this article more useful to readers. – Brooke
P.S. RIABiz will take its own stab at greater clarity about NetX360 as our own webmaster, Nevin Freeman does a demo. He'll write about what he sees and illustrate it with screen shots. Look for it in the coming week. To be sure not to miss it, subscribe to our free daily e-mail service.
---
---
Share your thoughts and opinions with the author or other readers.
---