Advent Software's five-year non-compete clause was not long enough to suppress Matt Abar
Editor's note: This story was originally published last Wednesday. Because of the Thanksgiving holiday, we're sending it out again for our readers who missed it the first time.
Sean Hanlon is the definition of a loyal customer. Seven years after his favorite portfolio management software was wiped out in a buyout, he is still making do with his own outdated copy, unable to find another competitor that suits him.
Hanlon, who manages about $900 million at his eponymous firm in Egg Harbor Township, NJ., and hundreds of other customers who loved a software firm from the early 2000s called Techfi may finally be getting a break.
Matt Abar, the entrepreneur who developed Techfi back in 1998 and then sold to Advent Software of San Francisco in June 2002, is launching a new company, FinFolio.
In beta testing with advisors including Hanlon, the software is already making waves. It's aimed at a market of advisors with $100 AUM or more.
"FinFolio is significantly better than anything else on the market," says Les Hixson, advisor and IT director of Financial Management Professionals, a group of eight advisors that manages $350 million from Austin, Texas. "After we found out about Advent [closing down Techfi], we tried to switch and we were never satisfied. We never fully switched over to Advent APX. It was more than we wanted to spend."
Steep hill
Yet Abar faces a steep hill to make his second company as successful as his first. Among the obstacles in his path are the intense competition from giants like Advent and small versatile players such as Black Diamond. He also faces doubts that stem from Techfi's story.
Abar founded Techfi in 1998 from a condominium in a Denver, Colo. suburb when he was only 27 years old. The story is that he shut himself off from the world for a few months and extruded Portfolio 2000 when he reappeared, according to an article written by Andy Gluck in Investment Advisor magazine.
Shouldering his software in between industry leaders like Schwab PortfolioCenter [then it was called Centerpiece] and Advent Axys, he managed by 2002 to build his clientèle to about 450 advisors who liked his technology and his independent nature.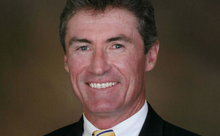 Sean Hanlon: I can't say I
have a bad taste in my
mouth about anything that happened.
Advent then bought his company for $23 million of which Abar pocketed about $12 million, Gluck reports. The 800-pound gorilla of advisory software decided almost right away to discontinue Techfi, saying that it was reeling from the explosion of the tech bubble, which sent its share price tumbling. Advent sent notice in September of 2004 to Techfi's remaining 278 clients that it would offer no more support.
At that time, Abar, 33, was still cooling his heels on the strength of his winnings from Techfi's sale. He was also still waiting for his five-year non-compete contract with Advent to expire. In the meantime he drove fast cars, moved to Las Vegas and met his wife, Gluck writes.
Some Techfi users may not ready to welcome Abar back with open arms. These advisors took a leap of faith to go with the entrepreneur the first time around, and could view his decision to sell out as a betrayal of sorts.
Abar has experienced much less of this resentment than he imagined. "Honestly, I thought there'd be more anger and I do feel responsible for what happened," he says.
Holding the bag
Hanlon, however, says he isn't bitter that he was left holding the bag after Abar's sell-out and Techfi's subsequent dismantling by Advent.
"I didn't know what impression to have when it happened," he says. "I didn't know what to think. I don't make judgments. I can't say I have a bad taste in my mouth about anything that happened."
Better yet for Abar is that his old Techfi client base of about 450 firms still maintains a core. Based on a Yahoo! Group of Techfi users, there are 20 to 25 and there may be an additional 20 more, he says. About half of his FinFolio beta testers are current Techfi users.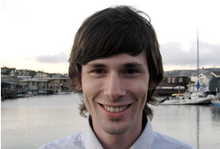 Nevin Freeman: We think Matt Abar
and his team may rock the
boat with this new development, but
time and real-world use of the
software will tell.
This core group is small enough that Abar can hardly rest on its laurels but he believes that FinFolio has a major advantage over existing firms that offer portfolio management systems.
"Its technology is better than anything else on the market," he says.
There is no bright line test for software that could ever affirm this view, of course. Consumers choose their provider based on a variety of criteria including price, service, user-friendliness and mode of delivery that go beyond a tech product's pure athleticism.
A few loyal stragglers aside, industry experts say that Abar has his work cut out in trying to re-enter the ring of high-quality back office software providers who compete heavily on price, service and reputation. Getting advisors to switch software vendors can be an uphill battle because it is disruptive and time-consuming.
Yet Abar can succeed if he can show financial advisors that it really is a cut above the competition, says Dan Skiles, executive vice president of shareholders Service Group in San Diego.
Above the clouds
"It's important for advisors to pay attention," says the former head of advisor technology for Schwab Advisor Services. "They don't want to stick their heads above the clouds in a few years [after ignoring industry advances in technology] and say: that's why I have to hire five more people."
Hanlon and Hixson both express optimism but they also allow that the software in beta testing is not quite ready for prime time.
"They're grinding it out," Hanlon say. "So far, so good, and it's with your fingers crossed a bit."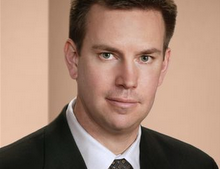 Dan Skiles: It's important for advisors
to pay attention to new software
releases
FinFolio is rapidly removing the remaining bugs, Hixson adds.
"There were some rough edges for a while and it's steadily improved," he says. "As of today, it's not ready."
What about Black Diamond Performance Reporting of Jacksonville, Fla., which was also founded a young entrepreneur and is known for cutting-edge features?
"We did look at Black Diamond," Hixson says. "We always wanted to have the data here [in-house] and that was our hang-up with Black Diamond." Hixson also objected to the way that Black Diamond charged for its software based on assets under management, he adds.
Indeed, Jim Starcev, the former co-owner of Overland park, Kan-based Etelligent Consulting [which he sold out to Schwab], says that Abar's FinFolio may have found a niche among financial advisors. There is a slice of the population of larger advisors that wants to keep its data in-house, which excludes companies like Orion and Black Diamond on the one hand.
Desktop-oriented
But they also don't want to go with a desktop-oriented company like Advent, because the advantages of in-house control are negated by how difficult it is to customize.
"My understanding is that [FinFolio] gives advisors the ability to service it themselves; you can do it with Advent but it's hard,"' he adds. Abar is leaving his code open so that advisors can customize at will.
Advent declined to respond to a query sent to its spokeswoman about this concern – or other specific queries made for this article.
Abar says his own pricing may be beyond small advisors and that most of his prospects have at least $100 million of assets under management. He declined to disclose prices.
He believes that some of his biggest advantages lie in FinFolio's technical innovations.
"These errors and alerts are the biggest thing that we've been working on," he says. "We have fixed the error reconciliation problem; this is not something you can say about anyone else — including PortfolioCenter or Advent."
FinFolio is even able to ferret out problems with data migrated over from other systems, he says.
Quite shocked
"Some of the advisors are quite shocked at the problems they had in their existing systems," Abar adds. "People say: Wow. They think they're a tightly run shop."
The irony about these advances is that they might well have never happened if Techfi had been kept intact all these years, Abar adds.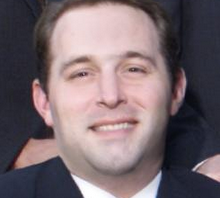 Les Hixson: We had some pretty
frank discussions with Matt.
"If we had tried to do it with Techfi, I don't think we would have been able to do it without rewriting the whole system."
So if FinFolio succeeds as well as Techfi, will Abar repeat history and sell to the highest bidder?
Abar allows that everyone has his or her price, but he says that he wouldn't sell for the kind of offer that he received from Advent in the past.
Hixson says he's been reassured in conversations with Abar.
"We had some pretty frank discussions with Matt to try to understand," he says. "We're pretty comfortable that it's not going to happen again."
---
---
Mentioned in this article:
---
---
---
Howarddug
[url=http://www.ekolestnica.ru/balyasiny-reznye.html]резные элементы столбы[/url]
Фирма "Эколестница" предлагает в огромном ассортименте товары из экологически чистого дерева. Компания Эколестница есть лидером в сфере экологичных деревянных изделий. Мы содержим собственное производство мебельного щита, потому гарантируем абсолютное качество нашей продукции и доступные цены, для больших и мелких партий продукции, а также быстрое выполнение каждого заказа. Наша фирма не имеет дилеров, поэтому мы предлагаем приемлемые цены, а, приобретая наши товары крупными партиями, клиент может получить существенную скидку!
[url=http://www.ekolestnica.ru/balyasiny-v-chelyabinske.html]болясины купить в челябинске[/url]
Мы покупаем заготовочный материал под столбы и балясины из дуба, а также предлагаем сотрудничество мебельным фабрикам, которые смогут намного повысить свою прибыль, применяя в своём производстве мебельный щит, произведённый нашей компанией.
[url=http://www.ekolestnica.ru/dekorativnye-paneli.html]декоративные панели для лестниц[/url]
Оформить заказ и приобрести нашу продукцию можно по телефонам, указанным у нас на сайте или же написать на наш электронную почту, наши сотрудники в кратчайшие сроки обработают ваш заказ. Оплата продукции возможна наличным или безналичным расчётом. Заказ будет исполнен при условии 50% предоплаты. Доставка заказа возможна как по Российской Федерации, так и в некоторые страны ближнего зарубежья. Доставку оплачивает заказчик после получения заказа.