News, Vision & Voice for the Advisory Community
Advisors under states see more audits, tougher registration requirements and busybody lawmakers
November 4, 2009 — 4:34 AM UTC by Elizabeth MacBride
Nothing strikes fear into the heart of many financial advisors like the words "SEC examination." Somehow, having the books gone over by a regulator from Iowa or New Hampshire just doesn't bring on the same sense of dread.
That may be changing. While most of the attention in Washington has focused on the SEC's shortcomings in the wake of the Madoff scandal, regulators in the states have been quietly developing much tougher regulations for RIAs that may soon apply to a wide swathe of the industry.
States have been increasing the frequency of audits, upping the registration requirements, and passing new laws that impose more regulations on RIAs. Some regulators also are now working on an intrastate agreement that would allow states with more resources to take on the regulatory burdens of other states, according to Patricia Struck, administrator of the securities division with the Wisconsin Department of Financial Institutions. See: What advisors should know about the next sweeping change: 'the switch' from SEC oversight to state regulation
In the works
Some of the changes have been in the works for the past several years, as the number of RIAs swelled. Others came post-Madoff. Now, as a proposal to shift RIAs with $25-$100 million of assets under management to state oversight gains momentum in Congress, states are considering bulking up their regulatory regimes to handle the influx, which could be as much as 4,000 to 5,000 RIAs.
The oversight change could advance one step further tomorrow, when the House Financial Services Committee is expected to approve a version of the Investor Protection Act that includes the shift. The Act was also amended last week to give FINRA oversight of RIAs affiliated with broker-dealers, but that amendment is controversial.
State regulators aren't waiting around to see what happens at the federal level. They already regulate about 14,000 RIAs with less than $25 million AUM, or more than half of the total number of RIAs in the nation.
Find them early
"We don't want another Madoff showing up," says Kevin Anselm, chief of enforcement and securities for the division of finance and corporate securities for Oregon's Department of Consumer and Business Services. "And if we can find them early, so much the better."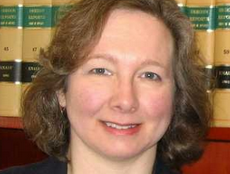 Ms. Kevin Anselm: "We don't want
another Madoff showing up."
Oregon uncovered an SEC-registered advisor Anselm called a "mini-Madoff." Wes Rhodes who was using his investment advisory business to fund a classic-car habit. Oregon worked with the SEC to prosecute him and he is now serving 10 years in jail.
Oregon's regulators shifted from doing exams for cause to a regular three-year rotation late in 2008. The SEC examines only about 11% of RIAs in any given year, according to testimony the agency has given to the House Financial Services Committee.
The Michigan legislature recently passed a law requiring RIA employees to register for $65 a year. The state's Office of Financial and Insurance Services has already designed a registration process that is so stringent that almost half of the applicants withdrew, and is now working on a more frequent system of audits, according to Linda Cena, securities manager.
"The states are almost uniformly in a good position to take on more oversight," says Wisconsin's Struck, noting that more than 40 states are currently doing exams. Fees in the states typically are in the range of several hundred dollars a year for firms and/or individual advisors.
Wisconsin currently regulates 250 advisors. Raising the AUM level to $100 million would shift another 100 to its oversight, though it's not clear what affect the FINRA amendment, which has been condemned by most RIA advocates as putting too much power into the hands of a self-regulatory body without experience regulating fiduciary-bound professionals, would have on those numbers.
Extremely small staffs
Not everyone thinks shifting those RIAs to state oversight is a good idea, either. Though a growing number of states have been taking RIA regulation seriously, there are still some that have extremely small staffs or little expertise. Scheming RIAs may take advantage of holes in the regulations.
"You're going to develop pockets of fraud," says attorney Brian Hamburger, managing director of MarketCounsel and the Hamburger Law Firm.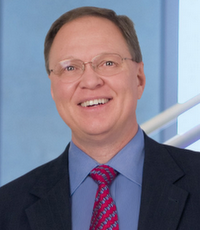 David Blisk: "We think this could
cause more RIAs to consider coming
with us."
The shift would expose RIAs to wide variations in laws and the vagaries of state budgeting. Wyoming, for instance, does not have a law regulating RIAs. California has the second-highest number of SEC-registered advisors and a robust regulatory system, but according to several compliance experts, the budget crisis there has meant that it now takes months to complete an RIA registration in the state.
At least one RIA sees opportunity in the regulatory upheaval. The more the rules change, the harder it is for small RIAs to keep up. "We think this could cause more RIAs to consider coming with us," says David Blisk, founder and principal of Spire Investment Partners in Tysons Corner, Va.
States with the most SEC-registered RIAs
New York 1544
California 1457
Texas 593
Massachusetts 523
Illinois 488
Source: AdvisorData.com
---
Mentioned in this article:
MarketCounsel
Regulatory Attorney, Consulting Firm, Specialized Breakaway Service
Top Executive: Brian Hamburger
---
---
Share your thoughts and opinions with the author or other readers.
Bill Winterberg said:
November 5, 2009 — 3:28 AM UTC
I was hoping to see info on the number of RIAs regulated by the states mentioned and how many examiners they have on staff to conduct exams. Do they feature similar ratios of examiners to advisers?
If Oregon performs exams on a three-year cycle, then dividing the number of regulated advisers by three years can give us insight on how many exams per week/month the department aims to conduct. Do they have enough staff to meet that workload?
Bill
<a href="http://fppad.com">FPPad.com</a>
Todd E. Schwartz said:
September 3, 2010 — 6:14 PM UTC
We are definitely living in interesting times.
I foresee the compliance environment becoming much more rigorous for many SEC RIAs subject to the "switch". For a minority, compliance oversight will shrink to nothing.
Where are the dollars for increased state enforcement coming from? I'm I correct this is an unfunded federal mandate?
What to do about switched RIAs who currently "notice file" in several states?
The idea of intrastate agreements is creative but I would suggest such states entering into such an agreement should also adopt uniform compliance statutes/regulations.
Todd

<a href="http://ria-law.com" rel="nofollow">www.ria-law.com</a>
---
---