Rudy Adolf: Some people just want to make a lot of noise
Brooke's note: There's a reason I spent time over a Thanksgiving weekend making phone calls to learn more about a legal action filed by a Rhode island-based RIA against his New York-based roll-up firm, Focus Financial. What happens with Focus Financial matters. With $31 billion of combined assets under management from 18 practices, the company is probably the largest roll-up of RIA firms. With its size, prominent backers and the quality of the RIAs it has assembled, Focus Financial is one of the industry's best hopes for proving that an agglomeration entity can succeed.
The industry's previous standard bearing roll-up, NFP, is not looking like one at the moment. A winning aggregator could benefit the industry by offering advisors one more option. It's an entity where advisors could go to realize liquidity, autonomy and collaboration. But if this best-of-all-worlds scenario is actually too good to be true, we need to know that, too – and soon. One of the biggest trends in RIA M&A right now is firms conducting management buy-outs from the holding companies that previously rolled them up, according to comments made by David DeVoe, managing director at Schwab Advisor Services at MarketCounsel's member summit in Princeton, N.J. in late October. The question I tried to get at in interviews with Focus Financial CEO Rudy Adolf and David Brochu, the RIA that is suing the firm, is whether one unhappy RIA is an indication that there are inherent problems in Focus Financial's model. I'm still seeking an answer.
A bitter dispute between Focus Financial and StrategicPoint Investment Advisors LLC over the management of the big roll-up is erupting in the courts just as Focus Financial appears set to begin a new round of RIA acquisitions.
StrategicPoint, one of first RIAs to join Focus Financial, sued the company in Delaware's Court of Chancery on Nov. 17, under its holding company name, Progressive Financial. It's not clear what information David Brochu the president of the Providence, R.I.-based practice is seeking, but more may be known tomorrow, when the redacted complaint will become publicly available. Investment News reported the lawsuit's existence on Friday.
It is likely, say experts and sources, that Brochu's lawsuit was triggered by last month's announcement that Polaris Ventures and Summit Partners, both of Boston, had anted up a combined $50 million of growth equity for Focus Financial. Focus Financial announced at the same time that it had acquired a New York-based RIA, Joel Isaacson & Co. Inc., which manages $1.35 billion and advises an additional $2.15 billion. [For the specific allegations of the case, read our follow-up article:StrategicPoint sues Focus Financial for information]
In addition, Focus Financial recently was approved for a $30 million accordion loan, Adolf says.
Brochu filed the lawsuit four days after the announcement of the equity investment.
There are two basic areas of conflict that can arise between partners in the wake of the kinds of deals where new equity partners are introduced, says David Selig, CEO of Advice Dynamics Partners of San Francisco, who says he has no personal knowledge of the deal between Focus Financial and its partner firms.
Pecking order
New partners and new capital can affect the pecking order in terms of who gets liquidity preference, Selig says.
"If the new terms are such that it changed liquidity rights and it came as a surprise, [the existing partners] want to know why they were squeezed out," he explains.
Another possible cause of discord between partners in this kind of deal is that somebody may be displeased with the plan for how the new capital will be spent, Selig adds.
The money will be largely used by Focus Financial to make acquisitions in 2010, 2011 and 2012, a time that Adolf expects to afford tremendous opportunities for his firm to make favorable deals in acquiring top-notch RIA practices, according to the executive. Focus Financial does not consider itself a roll-up per se because it adds value to the firms that it brings under its umbrella. See The seven things I learned from roll-up executives in Princeton including not to call them that
With such focus on growth, a legal filing by a relatively small partner is not of primary concern to Adolf, he says.
"Of course in a large organization there's going to be somebody who's unhappy," he says "I guarantee that this is not one of the biggest issues that I'm dealing with," Adolf adds.
Focus Financial has about $31 billion of AUM and 600 employees from 18 partner firms. StrategicPoint has about $550 million of assets under management.
Whatever information Brochu is seeking, it's apparent that the dispute is becoming increasingly bitter and perhaps personal.
Rudy Adolf, Focus Financial's founder and CEO, said he and his fellow managers have made reasonable efforts to set meetings on "multiple" occasions to disclose information to Brochu and that he has either failed to show up or has rescheduled the meeting.
"Some people just want to make a lot of noise, particularly when they are very small," Adolf says. "Ultimately my colleagues and I just say: It isn't worth it."
Brochu disagrees that he has been provided ample opportunity to review the records.
Stands to reason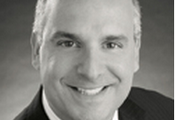 David Brochu: It only stands to
reason that if I'm filing a
lawsuit to gain access to the
books and records that those records
were withheld from me.
"It only stands to reason that if I'm filing a lawsuit to gain access to the books and records that those records were withheld from me," he says.
Adolf says that 96.6% of the votes cast by shareholders were in favor of the recent deals. "One individual [tried to dissuade fellow shareholders from making favorable votes] and he didn't succeed internally," he adds.
Adolf adds that in preparing to invest $50 million, Polaris Ventures and Summit Partners put his company through an extensive vetting process that was a vote of confidence in the soundness of the company. In addition, the $30 million line of credit Focus Financial received also necessitated intensive due diligence. Moreover, Joel Isaacson underwent a long process of scrutiny prior to partnering with his company, he adds.
Alan Spoon, general partner of Polaris Ventures, says that he was made aware of Brochu's concerns from an interview his company did with him some time in July or August. The "wide swath" of positive testimony from his firm's interviews with all 17 [at the time] partner practices made him confident in his company's investment in Focus Financial, despite the concerns expressed by Brochu, he adds.
"David [Brochu] had views on the strengths of Focus and he had reservations," Spoon says
Brochu says that he needed to delve deeper in Focus Financial's plans and condition because he has fellow stakeholders through his holding company, Progressive Financial. The lawsuit is filed in Progressive Financial's name.
Good people
He added, "I don't want to hurt my fellow advisors at Focus. They're good people."
Adolf, meanwhile, says that the reason Focus is blocking access to the information Brochu is now seeking is that it has a duty to shareholders.
"We have many shareholders and it's our duty to protect each shareholder against requests that we feel are unwarranted and unreasonable," he adds.
Focus Financial's management team has become less inclined to divulge confidential information to Brochu because of how he has behaved toward the company, according to Adolf.
"It's unprofessional to take the whole discussion out into the public," he says.
---
Related Moves
August 13, 2022 – 12:39 AM
---
December 17, 2020 – 3:02 AM
---
---
Mentioned in this article:
---
---
---