Like Tom Turkey, many RIAs were thankful to survive 2009
We're not working today, and hope you are taking a break, too. Thanksgiving seemed a good moment to look back at our most popular stories for the last month, and to say thanks to the people who have taken time to share their insights on RIABiz.com.
Herewith is a list of the top 10 stories from RIABiz between Oct. 24 and Nov. 25, and a pithy quote from each one.
1. Black Diamond is winning big accounts from Advent at an impressive clip
Few things are more important to an advisor's success than his or her porfolio management software. RIABiz's number-one story this month was about the emergence of Black Diamond as a major competitor. Brooke Southall dug deep to get the story — and then interviewed advisors willing to share their experiences with the software.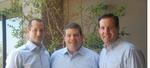 Eric Thurber [far left]
"The difference the way I saw it was like the difference between a Blackberry and an iPhone," said Eric Thurber, chief of Three Bridge Wealth Advisors of Menlo Park, Calif. "They both do the same things but [like the iPhone usability advantages over Blackberry] it was vastly better on Black Diamond."
2. RIA hybrids help Genworth's wealth management business to stunning growth
This story looked behind the scenes at Genworth Financial's comeback.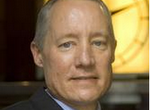 Ron Cordes
Ron Cordes, co-chairman of Genworth Financial Wealth Management, explained how the firm is helping advisors who outsource wealth management to Genworth reassure and reach out to clients. "The advisors that we work with are really going on the offensive," he said.
Robert Isbitts was the voice of reason in this guest column on how mutual funds can fill most of your clients' needs for alternative investing. He suggested that RIAs should stand firm when their clients demand exposure to products that are needlessly risky.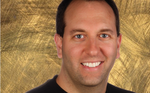 Robert Isbitts
"Your job is to do for them what they can't do for themselves, since you, not they, are the professional advisor," he said. "That typically requires you to be proactive, not reactive, to find solutions to their problems."
4. 13 things to know about Bob McCann recruiting his old Merrill Lynch team to UBS
Brooke Southall made one of his famous lists about a story that was all the buzz for a week a two, not only on RIAbiz but in most financial news circles. Brooke reached out to some of the most in-touch people in the RIA world, including David Hou, founding partner of Luminous Capital of Los Angeles, one of the year's biggest breakaways, to ask for their thoughts about whether McCann could save UBS with his old Merrill Lynch team.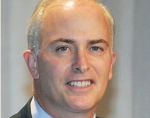 Bob McCann
"We were not big fans of the mid level management — too much fat — at Merrill Lynch as we found them to be duplicative and simply [added to] overhead," Hou told Brooke. "However, Bob knows what he is doing and I am sure that he will take those that he feels will generate shareholder value."
5. Worth magazine's new owner rights ship by charging wealth managers for write-ups
In a story picked up by national media web sites, RIAbiz reported that Worth magazine's new owner is winning over RIAs with pay-to-play profiles that aren't obviously labeled as what they are: advertorials.
One of our readers had this to say, in comments at the end: "For some, I presume the inclination to sign up for this WORTH advertorial is a shortcut to getting the full blown credibility that can be achieved with an ongoing PR campaign. The participants want to position this as third party recognition, but the savvy consumer will see it for what it is -a regionalized advertisement that is cleverly packaged."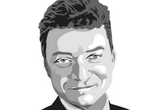 Patrick Williams
6. Goldman aims to make red carpet service for RIAs universal at Fidelity Investments
Fidelity's Charles Goldman made some big promises in this story about the custodian's new commitment to RIAs of all sizes.
"We're going to have 800 advisors covered by mid-next year and we're going to keep on going. Service and knowledge of clients' accounts is not the place to skim," he said.
To which a Schwab spokeswoman responded: "As they attempt to replicate, Schwab will continue to innovate."
7. The seven things I learned from roll-up executives in Princeton, including not to call them that
After attending a MarketCounsel conference near Princeton, Elizabeth MacBride [that's me] wrote this list of observations, including a note on the physical antipathy between two roll-up execs.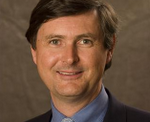 Rudy Adolf
"Competition is the most intense between Focus Financial, the self-proclaimed leader in the business, and United Capital, which just got an infusion of $15 million from Bessemer Ventures. A body language expert would have had a great time watching Rudy Adolf of Focus Financial and Joe Duran of United Capital lean away from each other and look away as the other was speaking."
8. Why Raymond James is getting an LPL advisor's wealthiest new clients
Raymond James and LPL are sort of like the Hatfields and McCoys of the advisor world, which probably explains why RIAbiz readers found this story so appealing.
RIA Tom Ruggie explained what drove him to cobble together a business model in which he is using both firms to custody his assets: He wanted to grow his revenue and reach a new target market.

Tom Ruggie
"Clients on the high net worth side are more work, but I'm driven by working with them," he says. "They're entrepreneurs, and I consider myself an entrepreneur. I like working with someone like that. It's what excites me."
Perhaps it was the reference to how a couple of self-styled "blue-collar" advisors doubled their pay after breaking away from UBS. This story was a big hit with readers.
One of the best things about being an RIA, says Jim Scanlon is that, "I don't go to meetings to be a body in a chair."
10. FinFolio looks to offer unprecedented flexibility and power, with an intuitive interface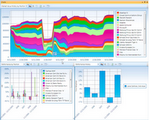 FinFolio sneak peek
In an inimitable, laconic style, our own Nevin Freeman takes a look at a new offering from Techfi's founder in this technology review, discussing the ins and outs of ribbon strips and data reconciliation.
"We think Matt Abar and his team may rock the boat with this new development, but time and real-world use of the software will tell," Nevin said.
---
---
Mentioned in this article:
---
---
---