Charles Goldman: Service and knowledge of clients' accounts is not the place to skim.
Editor's Note: A relative latecomer to the RIA custody game, Fidelity is a respectable number two player and growing fast. But industry observers have long wondered what would happen if the Boston powerhouse ever turned its big guns on bringing its service levels on a par with competitors. For years, Fidelity executives steadfastly maintained that the company was better off making technology a priority.This article is precisely about that shift in priorities from technology spending to service quality by Fidelity — aided by a former Schwab executive — and how advisors and competitors perceive it.
As he promised in interviews last March, Charles Goldman is now delivering radical changes in how Fidelity Investments services its top financial advisors.
The president of institutional platforms who oversees the industry's number two RIA custodian is reconstituting some service teams into pods in Westlake, Texas, and Smithfield, R.I. to coddle its 100 premier clients – many of whom manage several billion dollars worth of assets.
Fidelity's Goldman, who was the head of advisor custody for Charles Schwab & Co. until last fall, plans to bring this service system to 50 more clients by year's end and an additional 650 advisors by mid-2010 for a total of 800 who receive the upgrades.
What is at stake in the race to have the best service is nothing less than the claim to be the best asset custodian, according to Steve Disenhof, principal of Litman/Gregory Asset Management LLC, which manages about $3 billion of assets from Larkspur, Calif.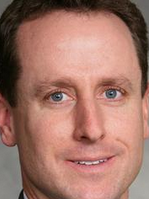 Michael Durbin: We pulled these people
out of their functional silos.
"The service offered by the broker-dealer's team will make or break the relationship," he says of his company's recent search for a custodian to share duties with Schwab that resulted in Fidelity receiving assets in an RIABiz column: How to choose between the bewildering custody choices. "We know it and they know it, and this issue was one we spent the most time on. Having a great relationship with our Schwab team, any new custodian would have a high bar to reach."
With this widely accepted view in mind, Fidelity's Goldman says his company will continue to roll out the red service carpet for its smaller wealth managers in coming years. If the plan comes to fruition, it would be a major accomplishment.
Two of Fidelity's primary competitors — Schwab Advisor Services and TD Ameritrade Institutional — both gear the level of service that they provide to advisors based on the assets [and prospects of assets]. For the most part, bigger advisors get more personalized service. Fidelity itself engages in this practice currently.
Not segmenting
"We're not segmenting" in the future, Goldman says. "We're going to have 800 advisors covered by mid-next year and we're going to keep on going. Service and knowledge of clients' accounts is not the place to skim."
The response that Fidelity is getting from RIAs convinces Goldman that his company is on the right track.
"It's been phenomenal," he says. "The feedback we're getting is very positive." Clients appreciate better responsiveness, more sense of ownership of issues by the service agents and quicker turnarounds, Goldman explains.
Better yet, big RIAs have already responded by directing more assets to Fidelity during the program's pilot phase that began in September, he says, though he declined to specify how much more.


Tom Nally: Here at TD we've
been operating in small teams for
probably 10 years now.
Though Fidelity is stepping up it service game, it doesn't necessarily mean it is closing the gap on Schwab, according to its spokeswoman, Alison Wertheim.
"As they attempt to replicate, Schwab will continue to innovate," she says. "We're constantly changing and improving our game."
Wertheim adds: "Every three months, we ask advisors who custody with us to rate our client services representatives on a number of metrics. For the third quarter [ended Sept. 30] their overall score — across clients of all sizes — was 92%."
Fidelity declined to offer comparable scores and Goldman allowed that Schwab still has an "advantage" when it comes to recording high service marks.
TD Ameritrade, which has a good reputation for servicing smaller advisors well, is also taking its service capabilities upmarket, according to Tom Nally, managing director of sales and relationship management at TD Ameritrade Institutional of Jersey City, N.J.
Attracting larger advisors
"Here at TD we've been operating in small teams for probably 10 years now," he says. Nally adds: "In the past Schwab would have had a leg up in attracting larger advisors but now we have earned our seat at the table, and we compete very effectively in that space."
Competing custodians aside, two big-time RIAs who recently chose Fidelity say that they are pleased with their custodian's revamped service offering.
Disenhof of Litman/Gregory shifted a minority portion of its assets to Fidelity earlier this year.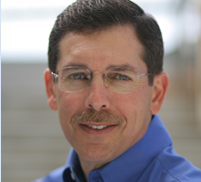 Steve Disenhof: It's quite comparable in
fact to the excellent service we've
received from our Schwab team over
the years.
"We understand that we were one of the very first firms to move to this new model [of service at Fidelity] and have been very pleased both with the model and with the service that we're receiving," he said. "It's quite comparable in fact to the excellent service we've received from our Schwab team over the years."
Kim Ip, a founding partner of LA-based Luminous Capital LLC, which manages about $2.6 billion of assets, is also pleased that Fidelity took a new direction with its service. Luminous came to Fidelity as a breakaway from Merrill Lynch in May of 2008.
"Luminous is appreciative that Fidelity, at our request and possibly at the request of others, adopted best industry practices to serve their large RIA clients," she says.
There is good reason that RIAs are noticing real service improvements at Fidelity, says Michael Durbin, president of Fidelity Institutional Wealth Services.
"It's juxtaposed to the old model [of service at Fidelity] where I called in to my [designated] guy but he had to call on silo-ed departments," he says. "We pulled these people out of their functional silos." One resulting change is that clients used to need multiple fax numbers for various service functions and Fidelity reduced it to one in its new service format.
Pulling people out of silos is just one step toward a creating top service, according to Wertheim.
"Integration is about so much more than proximity," she says. "The integration between our service teams, relationship managers and business consultants has never been stronger, better or clearer."
Indeed, Fidelity will face challenges as it seeks to find ways to offer a higher level of service on a grander scale with its nearly 3,000 RIAs, Nally says.
"You have to replicate that formula on a scale basis," he says. "You have to figure out the appropriate segmentation method to effectively handle the service of different advisors."
The better formula is palpable at Fidelity, says Seth Bermel, vice president of operations at Luminous Capital in an e-mail.
"Instead of forcing us to navigate the multiple channels within the Fidelity service department (TOA, margin, etc.) and receive answers from multiple people, we have one client service manager who allows us one single point of contact," he writes. "When we present an issue to our client service manager, he then works with the various departments to come to a resolution. This has helped streamline our service process with Fidelity."
---
---
Mentioned in this article:
---
---
---