Malcolm H. Gissen: "I think there's some ego involved to be honest."
Three years ago, Malcolm Gissen joined the ranks of the relatively few RIAs that have ventured to run their own mutual fund for the general public.
Last month, Gissen and his Encompass Fund were featured in Barron's for being among 2009 big winners.
The principal of Malcolm H. Gissen & Associates Inc. got his Encompass Fund into the Dow Jones limelight largely on the strength of its 101% return through the first nine months of 2009. The fund's year-to-date returns through Nov. 20 are 112% and Morningstar ranks it number one in its World Stock Fund category. Still, Morningstar only awards the fund one star because it was down more than 61% in 2008. It was up 12.25% in 2007.
The question of course is whether Gissen can keep his winning streak alive?
The former lawyer, 66, has a knack for the improbable starting with the fact that he decided to forgo a position as general counsel for a company that managed more than $1 billion to get his CFP in 1985 and start providing financial plans to affluent investors in 1985.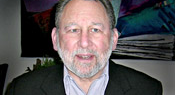 Marshall Berol
His San Francisco-based registered investment advisor is relatively small at about $150 million in assets, but he and his partner, Marshall Berol, 73, have a colorful spectrum of clients.
Among them are a number of the band members of Counting Crows (SEE RELATED STORY), and Elizabeth Blackburn, a biologist who won the Nobel Prize for her work with telomeres, parts of chromosomes that preserve genetic information.
Yet Gissen wasn't content with serving the needs of wealthy investors — people must have a minimum of $750,000 to invest to become an RIA client. He wanted to start a mutual fund to allow him to serve clients friends and relatives, who might not have that level of assets.
Daily ritual
His dual role means that he starts his work day at 7:15 a.m. with an e-mail box that has, on average, about 40 e-mails in it. Many of them are from principals of small companies or brokers or analysts who follow them. The process of reading through all the investment ideas is a two-hour daily ritual.
"The amount of reading we do is extraordinary," he says. "How can you do this on a part-time basis?" Gissen's solution to this demand on his time is to work much longer hours [usually deep into the evening as well as starting early].
He also relies on Berol who shares his passion for finding deep value in stocks. Berol, also a lawyer, formerly specialized in buying limited partnerships at deeply discounted prices.
It was all the team's homework that emboldened them last spring to dump a number of their riskier positions in the Encompass Fund and load up in particular on many of the small oil, gas and uranium companies that they believed were oversold.
Those companies rebounded more than the rest of the market and gave Gissen his extraordinary returns.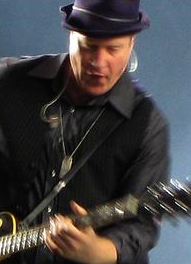 Dan Vickrey: "Sometimes they're even more
passionate than I'd like them to
be."
Still, it remains to be seen whether Gissen can keep up his success, according to Keith Mitchell, principal of Mitchell Advisers, an Atlanta, Ga.-based firm that does mergers and acquisitions of asset management companies.
Magnificent returns
It is generally easier to achieve magnificent returns like Encompass achieved when your fund invests relatively small amounts of capital, he says. Encompass manages about $5 million.
"If they go from $5 million to $100 million, it's like the difference between managing two people and 100 people," Mitchell says.
He adds that small managers that rely on intensive amounts of research don't always have great staying power.
"There are a few sorcerers in the industry but the guys who read [so much] can burn out," he says.
At least one client of Gissen's, Dan Vickrey, lead guitar for Counting Crows, says that Gissen has energy to burn.
"He lives and breathes it 24/7," he says. "I wish I had the passion he has."
Vickrey describes himself as a 'pesky' client who likes to drop by Gissen's office for a chat and reassurance. Before he knows it, he finds himself drawn into lengthy discussions, in which both Gissen and Berol are throwing ideas at him — and each other.
"Sometimes they're even more passionate than I'd like them to be," he says. "I just want to go in there and have a five-minute conversation. They start arguing among themselves. I say: 'Guys, guys.'"
[Editor's note: I was laughing as Vickrey described this scenario, because when I had lunch with Gissen and Berol, I experienced their impassioned conversation. They asked questions in double-barreled fashion and — after listening attentively to the answer — they moved straight to the next question. I live on a houseboat and by the end of the 20 questions they asked me on the vagaries of ownership, I was convinced they were prepared to invest in one.]
Vickrey also likes Gissen's mutual fund because he likes to refer his friends to his advisor, but most of these friends don't have the $750,000 that is the minimum investment as an RIA client. The Encompass Fund allows people with less money access, he says.
Gissen should be applauded for getting into the mutual fund business so deeply, according to Melinda Gerber, the Moraga, Calif.-based author of "How to create and manage a successful mutual fund or exchange traded fund."
Natural market
"It's a natural market for RIAs; they already have a market of people who think they're great," she says. "A lot of RIAs do it but they don't do it publicly" like Gissen.
Gissen agrees that his mutual fund has been good for business but he says that in many ways his decision transcended business development.
"I think there's some ego involved to be honest," he says. "We're competitive enough to say: How are we doing compared to the rest of the world?"
The answer to that, so far, is that the Encompass Fund's 112% return is about 89 percentage points better than the 23% return that the S&P 500 had recorded as of Friday's close.
---
Related Moves
January 5, 2021 – 4:06 AM
---
---
---
realplanner
November 24, 2009 — 3:32 PM
A 61% drawdown necessitates a 156% increase to get back to even – only 44% to go. So why is this guy so interesting other than the fact that he has a Counting Crow as a client?
ZPlanner
November 24, 2009 — 4:40 PM
If I had lost "over 61%" in my clients' equity portfolios in 2008, I would not have very many clients left with me. Certainly, I would not have brought in as many new assets this year as I already have. I guess that one way to manage a $5myn mutual fund is to start with $7myn.
Thom Calandra
November 29, 2009 — 6:01 PM
I have traveled with Malcolm and Marshall — kicking rocks at silver mines in Mexico … and other stuff. They are true mensches (sp?), and for an Italian boy from Brooklyn NY who lives in Tiburon CA, that … sounds … good.
Thom (www.tickertrax.com)
Scott Horton
February 10, 2014 — 7:33 PM
Knocking them dead? check out their returns the past few years, yeesh!