San Francisco RIA is knockin'em dead in mutual fund land
Gissen invests in small companies, focuses on communication with executives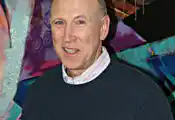 Malcolm H. Gissen: "I think there's some ego involved to be honest."
---
Related Moves
January 5, 2021 at 4:06 AM
---
---
---
realplanner
November 24, 2009 — 3:32 PM
A 61% drawdown necessitates a 156% increase to get back to even – only 44% to go. So why is this guy so interesting other than the fact that he has a Counting Crow as a client?
ZPlanner
November 24, 2009 — 4:40 PM
If I had lost "over 61%" in my clients' equity portfolios in 2008, I would not have very many clients left with me. Certainly, I would not have brought in as many new assets this year as I already have. I guess that one way to manage a $5myn mutual fund is to start with $7myn.
Thom Calandra
November 29, 2009 — 6:01 PM
I have traveled with Malcolm and Marshall — kicking rocks at silver mines in Mexico … and other stuff. They are true mensches (sp?), and for an Italian boy from Brooklyn NY who lives in Tiburon CA, that … sounds … good.
Thom (www.tickertrax.com)
Scott Horton
February 10, 2014 — 7:33 PM
Knocking them dead? check out their returns the past few years, yeesh!