Martin Kurtz: "The concerns around FINRA is that they've been in the suitability world; we're saying that this is a fiduciary world."
Editor's note: After RIAbiz.com completed this story, the FPA named its four newest board members. The names of these financial advisors are added in an addendum at the end of the article.
Martin Kurtz has been named president-elect of the Financial Planning Association for 2011. The founder and principal of The Planning Center in Moline, Ill., will have a major voice on industry issues during a period of intense regulatory turmoil.
Kurtz will take the reins from FPA 2010 president Tom L. Potts and begin serving his presidency Jan. 1, 2011, according to the Denver-based group.
Kurtz comes to the position, he says, with no agenda other than to afford consumers with greater protections.
"We don't care who is the regulator; are the consumers getting the best advice?" he asks
In an ideal world, he allows, financial planners would best be served by having a their own board to regulate them but in the absence of that, Kurtz is willing to be flexible. The FPA has been part of the Financial Planning Coalition, which also includes the Certified Financial Planner Board of Standards (CFP Board), and the National Association of Personal Financial Advisors (NAPFA).
The group has been advocating for a self-regulatory organization that would be made up of industry professionals and would work in concert with regulators — a setup similar to the way the legal and medical professions are regulated. So, far, the idea has gained little traction on Capitol Hill, where legislators have seemed more inclined to broaden the power of existing regulators: the Securities and Exchange Commission and the Financial Industry Regulatory Authority.
"As a group we feel possibly there are better alternatives," he says. But the president-elect struck a conciliatory note, probably reflecting the breadth of the FPA's membership. Along with RIAs, the FPA includes among its members broker-dealers, which are already regulated by FINRA.
If we can't get our own board, he says, "we will work with what we can get" to bring a higher fiduciary standard to consumers.
Still, he wonders if FINRA is the right group to carry the flag in raising advice standards for consumers.
Suitability world
"The concerns around FINRA is that they've been in the suitability world; we're saying that this is a fiduciary world," he says. Indeed, FINRA oversees stock brokers who legally do not need to put the interests of clients above their own or their firm's. The brokers must only choose investments that are "suitable", meaning that they make a "reasonable" effort to sell them products appropriate to their needs after making a "reasonable" effort to ascertain a client's needs. A fiduciary is someone who puts clients' interests first, period.
Opponents of FINRA's oversight of RIAs need not fear that the fiduciary standard will be replaced by a suitability standard, says Herb Perone, spokesman for FINRA.
"Some continue to mischaracterize that the result of FINRA oversight of IAs would mean FINRA scrapping the fiduciary standard in favor of the suitability standard," he says. "That simply isn't true. Rick Ketchum [FINRA's chairman and CEO] has made it clear repeatedly that FINRA supports a single fiduciary standard for both IAs and brokers who give financial advice. Compliance with that fiduciary standard, along with other rules relevant to each business channel, would be ensured through regular regulatory examinations of IAs and BDs and appropriate enforcement actions when misconduct occurs."
The concern among RIA advocates is that FINRA's fiduciary standard would be so in name only. In spirit and wording it'll be a de facto suitability standard that will allow stockbrokers to continue to operate in a conflicted sales environment.
Ketchum has made it clear that FINRA is not going that route, Perone says.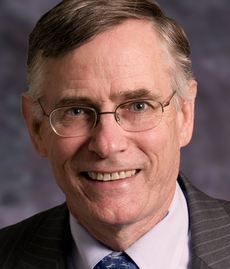 Rick Ketchum: "There is an important
cultural change from shifting the question
from is a product "suitable" or
"ok" to is it "in the
best interests of the customer."

Real change
"While I believe all present business models can thrive in a properly designed customer-facing fiduciary standard, there also should be no question that this will involve real change," he said at the Securities Industry and Financial Markets Association (SIFMA) annual meeting in New York on October 27. "There is an important cultural change from shifting the question from is a product "suitable" or "ok" to is it "in the best interests of the customer."
Kurtz is a convert to the fiduciary world himself. He became a registered investment advisor in 1998 after 14 years in the life insurance industry. He has two minority partners and the three of them serve 176 familes. His practice emphasizes planning and most of the assets are held in the funds of Vanguard Group and Dimensional Fund Advisors.
Kurtz is optimistic that the financial planning industry will realize the higher fiduciary standards that it seeks because it is in a mood to reform.
"It's an industry asking for higher regulation" and there aren't many industries that you can say that about, he says.
FINRA is all about higher regulation, Perone says.
"It is disappointing, but not surprising, that some advisory industry groups oppose more frequent examinations of their firms," he says. "Because of limited resources, only 9% of IA firms are expected to be examined by the SEC next year. It is obvious that these industry groups would like to keep it that way. FINRA, on the other hand, will conduct routine examinations of approximately half of the nearly 5,000 brokerage firms next year.
Honor system
"Without routine and frequent examinations of IA firms and their associated persons, the fiduciary standard is little more than an honor system. Given the number of recently revealed frauds perpetrated by investment advisors bound by the fiduciary standard, it is clear the honor system does not work."
LATE BREAKING: The Financial Planning Association today also elected four new members to the FPA Board of Directors – Edward W. Gjertsen II, Vern C. Hayden, Christopher Rand and Janet A. Stanzak. Each new board member will serve a three-year term beginning January 1, 2010.
Gjertsen is vice president of Mack Investment Securities, Inc. in Glenview, Ill. Hayden is president of Hayden Wealth Management in Westport, Conn.
Rand is a senior financial planner at MetLife's Financial Planning Division in San Diego, Calif. who also hosts a weekly talk radio program in San Diego titled, "Your Family Matters," which educates consumers on the financial planning process. Stanzak is principal and owner of Financial Empowerment, LLC in Bloomington, Minn.
In conjunction with gaining four new FPA board members, four board members' term will end in January 2010 including: Michael W. Busch; Bonnie A. Hughes, Mark E. Johannessen and William J. Moran.
---
Related Moves
August 2, 2019 – 12:48 AM
---
---
Mentioned in this article:
---
---
---