Reed Colley: "We're working on some really great ideas including CRM integration, workflow analysis and advisor communities
When I was reporting Monday's story about Black Diamond, I relied heavily the expertise of Jim Starcev. The former principal of Etelligent Consulting not only has helped clients with all kinds of portfolio management systems but he formed and sold a substantial firm in the industry. As good as up and coming companies like Black Diamond and Orion are, he says, they remain vulnerable to the next hotshot company that can come along and show them up. "Black Diamond has made a really good start but there's a really an opportunity to do more there" by integrating more applications like customer relationship management and financial planning, Starcev says."It might be Black Diamond and it might be Advent," Starcev adds. "I think there may be evolution in that area." This follow-up article is basically the answer of Reed Colley, founder of Black Diamond, to the consultant's challenge.
Black Diamond Performance Reporting is gearing up to put its next generation of software into beta trials.
The Jacksonville, Fla.-based company plans to have 10 of its existing clients test Blue Sky by the end of this year or early next year. The beta testing will last three to six months.
"We're working on some really great ideas including CRM integration, workflow analysis and advisor communities, amongst other new ideas," says Reed Colley, founder of Black Diamond. The company has been researching the development of Blue Sky for 18 months and work first began on it during January.
Black Diamond does not anticipate charging more for the new software but add-ons may add to an advisor's bill.
"At this point, we do not expect price increases for the new platform, but we may add new systems that carry additional cost," Colley says.
He plans to use a new web and software capabilities as the underpinnings of Black Diamond's new portfolio management system.
"We're moving to .NET 3.5 from .NET 2.0, giving us a larger tool set and additional access to data connections that will allow faster data movement through our application and subsequently even greater speed for our users," Colley says.
Cluster system
"We are upgrading our cluster system with servers of our own, and also starting to use the cloud structure: Amazon, Microsoft, et al," he adds. "This will allow us to develop new features and modules very quickly with expansive computing power behind them to again create a very efficient and expeditious workflow for our users."
In the article "Black Diamond is winning big accounts from Advent at an impressive clip":https://www.riabiz.com/a/60055 published here on Monday, several Black Diamond users said that their provider's software was a cut above the competition.
But Dan Skiles, executive vice president of Shareholder Services Group Inc. in San Diego, says that he is not surprised that Colley is racing to up his game.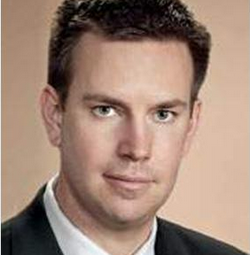 Dan Skiles: "You can't rest on
your laurels and what you come
up with has to lead to
the next thing."
"It's all about what's next" in software development, says the former head of technology for Schwab Advisor services . "You can't rest on your laurels and what you come up with has to lead to the next thing."
Pressure to advance
This pressure to advance quickly is much greater today because of all the development tools available, Skiles adds.
Black Diamond also needs to contend with many quality choices in the marketplace, including two well-established offerings, Advent Software and Schwab Portfolio Center. The third-largest player, Morningstar, has the advantage of its name.
"We're Morningstar, and people generally have a positive experience with us," says Chris Boruff, head of advisor software for the Chicago-based company best known for its fund tracking and its technology system, Morningstar Office. "We get the benefit of the doubt for a lot of reasons."
Colley believes he can win over some doubters by picking up the pace of software development.
"Cloud computing, data clustering and .NET "gives us the ability to provide new functionality that performs incredibly well, while developing new functionality at blazing speed!" he says. " I get pumped talking about it."
I asked Colley, 32, whether the name of his product, Blue Sky, was a play on the "out of the blue and into the black" lyrics in a rock song. He didn't skip a beat. "I think there's a Neil Young tune referencing that image from the war," Colley says. "But here we've been jamming to the Allman Brothers' 'Blue Sky' — coincidentally, a Jacksonville band."
---
---
Mentioned in this article:
---
---
---