Peter Hess: "It's more affordable and it's more of an offering."
At long last Advent Software's sales of outsourced software for RIAs has shifted into a higher gear.
The San Francisco-based technology company reported that 500 advisory firms were using Advent Portfolio Exchange as of Sept. 30, a jump of 25% from just 400 firms on June 30. APX was first launched in late 2005.
In concert with its positive earnings report yesterday, Advent also reported that it signed 19 contracts for its APX software that was installed on site for big firms, most with more than $1 billion of assets.
This suggests that the other 81 of the 100 new APX customers are receiving the software over the web. Advent still has 150 registered investment advisors who use its older Advent Axys software on an outsourced basis, according to the company. [Advent can't officially publish an accounting of its new outsourced clients because of internal rules of performance reporting but will in the near future, according to company officials.]
For Advent, the new APX customers are a sign of real growth, according to Peter Hess, president of Advent.
"Some existing clients moved over to this but most are new clients to Advent," he says. Hess has worked for Advent since 1994 but was appointed president last December.
Wirehouse brokers
Many of those new customers are wirehouse brokers who are starting up a new RIA for the first time and they have a mindset of keeping things simple, Hess adds.
"The market environment is such that you don't want to be building up staff," he says. "You don't want to be doing any of the dirty work" of, for instance, reconciling data.
Sales of Morningstar's [mostly] outsourced software are also benefiting from this no-hassle mindset on the part of breakaway brokers and younger advisors in general, according to Chris Boruff, president of the advisor software group for Morningstar,
"A newer, younger advisor likes an all-in-one web-based system," he says.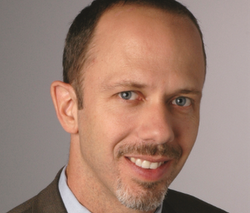 Chris Boruff: "A newer, younger advisor
likes an all-in-one web-based system."

Morningstar data and client data are accessed online with the Chicago company's software product but there is also a small application installed on the client's desktop.
Advent has also made some changes that are attracting a new generation of users to its outsourced software, Hess says.
More of an offering
"It's more affordable and it's more of an offering," he says. "Going back [a few years], we really didn't have an [outsourced] offering."
Hess adds that Advent is redoubling its efforts to work closely with top asset custodians including: Fidelity Investments [which integrates APX with its WealthCentral platform], Schwab Advisor Services, Pershing Advisor Solutions and TD Ameritrade.
The increased outsourcing sales came as part of a third quarter ending Sept. 30 where Advent realized a 10% jump in revenue from continuing operations of $63.8 million for the third quarter of 2009, compared to $58.2 million from continuing operations in the third quarter of 2008.
Net income from continuing operations for the third quarter of 2009 was $3.9 million compared to $1.8 million from continuing operations in the third quarter of 2008, a 114% increase.
But Hess admits that the improved profits picture was more a matter of Advent realizing revenues from last year's sales on big systems, the cutting of expenses and keeping its stream of recurring revenues intact.
"Overall bookings have been more difficult than last year but we're still growing [revenues] because our client retention rates are very high," he says.
---
---
Mentioned in this article:
---
---
---