Reed Colley: "If we can't make an advisor happy, we encourage them to find another solution that will."
The choice of what portfolio accounting software to use is critical for any RIA because it is central to what an advisor does for clients, and it can costs tens or even hundreds of thousands of dollars annually. The contest for the business of registered investment advisors has been largely a two-horse race for years, between Schwab PortfolioCenter and Advent Software. Schwab tends to win more advisors but Advent serves bigger advisors and consequently manages more assets. This article is about what many advisors have been looking for for years: a new face in this software race to stir things up.
Blaine Lourd has a dream financial advisory practice. But last year, it developed an irritatingly mundane problem: software.
The former A.G. Edwards broker had broken away to independence in Los Angeles with a roster of movie star clients.
Problems cropped up, however, when the certified public accountants and agents who represent his clients began demanding customized reports showing account performance.
He was able to answer their demands but the drain on the resources of Lourd Capital Management, which manages about $325 million of assets, was significant. "It took four hours a day and we had to hire a consultant to make the reports," he says.
Just when Lourd thought he was at wit's end, he switched to software made by Black Diamond Performance Reporting. Previously he had chosen Advent Software's product, Axys, because the San Francisco-based company is known to make the industry's gold standard portfolio accounting software. Thousands of the top RIAs use it as the core technology for portfolio accounting and many of them have used it for a decade or longer.
Black Diamond of Jacksonville, Fla., by contrast, has only been around about four years, and many advisors haven't even heard of it. But it has raised its profile of late by more than doubling its account base from 70 clients to 165 clients in the past year and by winning some big ones: HighTower Advisors of Chicago and Three Bridge Wealth Advisors of Menlo Park.
HighTower's advisors combine to have tens of billions of assets under management. Three Bridge has about $740 million of assets under management.
The size of Black Diamond's advisor wins has helped propel the number of accounts it serves from 10,000 to more than 108,000.
In addition, Pershing LLC announced in August that it is integrating Black Diamond into its NetX360 technology for advisors who choose to use it. Pershing is introducing NetX360 to more than 100,000 advisors who use its clearing services.
What precisely is Black Diamond doing that has sent its growth and profile into overdrive?
Eric Thurber, chief of Three Bridge Wealth Advisors of Menlo Park, Calif., says the difference between Black Diamond and Advent can be explained this way:
Blackberry and iPhone
"The difference the way I saw it was like the difference between a Blackberry and an iPhone," he says. "They both do the same things but [like the iPhone usability advantages over Blackberry] it was vastly better on Black Diamond."
Black Diamond's demonstration was so impressive that Thurber's firm made a "one-hour" decision to go with it, he says.
For Lourd, Black Diamond passed a more important test.
"I have a 71 year-old employee here and she can generate the reports," he says.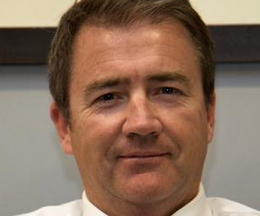 Blaine Lourd: "I have a 71
year-old employee here and she can
generate the reports" using Black Diamond.
Photo Credit: Gene Fama Jr.
Black Diamond may churn out impressive reports but not all clients are as concerned about reports as Hollywood agents, says Jim Starcev, former principal of Etelligent Consulting, a software company that was sold to Schwab Performance Technologies. "About 80% to 90% of clients don't look at statements," he says.
Indeed, many advisors like John Wibbelsman, are still choosing Advent's web-based APX software over Black Diamond's in head-to-head contests.
"Advent is a Goliath and Black Diamond is a David," says the investment strategist of Newport Capital Group in Redbank, N.J. "We thought both offerings were solid. We just decided that in the end that there might be more risk going with Black Diamond. Advent has more of a history of delivering on its product."
One reason financial advisors are better off with Advent because of the attention his company pays to ensuring the accuracy of its data, says Mike Lobosco, director of Advent Outsourcing Services. An advisor can't call themselves a true steward of client assets if they can't account for them virtually error-free.
Obsessive
"We're obsessive about how we manage data," he says. "Customers don't have to double check our work. We've proven we can reduce our customer's risk."
Reed Colley, 32, founder and CEO of Black Diamond, says his company has taken data accuracy to new heights.
"We use a true daily, time-weighted rate of return calculation for all our clients," he says. "This is a significant improvement over the previous industry standard of monthly, interval, IRR-based [internal rate of return] systems."
Black Diamond also uses a proprietary 47-step process each morning to convert custodial data into reconciled performance and holding information early each morning. And it performs monthly and quarterly audits on time series data like month to date, year to date and from inception to correct data irregularities, Colley adds.
Comparing the two companies' data accuracy is well-nigh impossible. But it's clear that competition between the two companies is intense.
Advent's spokeswoman, Jessica Miller, says some advisors choose Black Diamond software then switch to Advent software. "We have several clients that have come to us from Black Diamond, she says.
Her company, however, was not able to refer any of these alleged defectors for this article to speak on or off the record.
Black Diamond, for its part, makes clients sign an agreement promising to not to speak ill of its software, according to sources who asked not to be named.
Colley responded to a query about that in this way: "If we can't make an advisor happy, we encourage them to find another solution that will," he says. "We want to work with top advisors and fulfill our mission of building great partnerships with each and every one of them."
Clients are evangelical
Black Diamond relies on happy clients to sell software because it only spends 2% of its revenues on marketing, according to Colley. "Our clients are evangelical about it; they view us as integral to what they do," he says.
Black Diamond referred Ted Rich, principal of Vinoy Capital LLC, which manages $140 million of assets from Orlando, Fla., and Boulder, Colo. His firm used Advent's web-based version of Axys and became disenchanted enough to switch to Black Diamond.
"We were using the web-based version of Axys but we said: This doesn't make sense to print this [performance report] out and send it out [quarterly] when we can provide it all the time" online by using Black Diamond, Rich says.
The easy visibility into client accounts has paid dividends since the Vinoy employed it in 2007.
"I don't know how we would have made it through the last 12 months without seeing what clients were doing," he says. "We could get on the phone [with clients] and say: You didn't participate in that mess yesterday."
Although Black Diamond has been strong out of the gate, the next year may say much more about whether it can provide Advent with a true run for its money over time, according to Starcev.
The Overland, Kan.-based executive says that when his company, Etelligent, reached the approximate size of Black Diamond today, it faced its first significant challenges in maintaining quality. "Reconciling data is just a burdensome task," he says. "When we reached 50 employees we faced a whole set of business management issues."
But Colley is determined that quality will continue to improve, he says. "We're looking to build a great company," he says. "If we're not getting better every day, we're falling backward."
Other promising upstarts
Other promising upstarts have challenged Advent Software for a short time.
Some challengers, like Techfi and Integrated Decision Systems were also hailed as pioneers of web-based back office software and then ceased to contend. [Advent acquired Techfi and its name and product, Advisor Mart, went away; IDS gained prominence by signing a deal with Fidelity's custody unit and then it had troubles according to press reports and was acquired by Checkfree in 2006]
Anyone [and there were plenty] who predicted that the gee-whiz technology of these early challengers was no substitute for working with a big reliable company like Advent was proven right.
But the days when web-based back office providers fall by the wayside may be history, says Eric Clarke, president of Orion Advisor Services of Omaha, who says his firm is experiencing many of the same tailwinds for web-based portfolio accounting software that Black Diamond is seeing.
"In the past 12 months, our company has grown from 250,000 accounts to just over 350,000 accounts on our platform," he says.
There are good reasons why the web-based challengers will enjoy greater staying power this time around, Clarke adds.
"I think that advisors are expecting and getting more at this point than [having someone else] simply hosting the technology from an efficiency perspective," he says. "Advisors are using the technology to provide them the data to make better, more efficient business decisions – not just client reports."
Meanwhile, it's wrong to portray Advent as being a company that can't provide web-based software, says Mike Lobosco, director of Advent Outsourcing Services.
"It's basically just misinformation," he says. "We've been producing outsourced solutions for eight years."
Online approaches
The difference between what Advent does and what Black Diamond does with their online approaches is significant, according to Tracy Thompson, Black Diamond's executive vice president of sales. Advent makes its software available over the web but his company's technology is web-based.
For Lourd's part, he is certain Black Diamond better be all it's cracked up to be.
"If this [relationship with Black Diamond] blew up, I'd have to find another career," he says. "I would never go back" to my former software provider.
To read the sequel to this story about how Black Diamond plans to raise the bar again, click here.
---
---
---