Mindy Diamond says of today's breakaway prospects: These are numbers guys.
When Brian Hamburger was rounding up prospects to attend his MarketCounsel Member Summit , he found that his crack panel of breakaway experts was his top draw. That's because most of the advisors willing to pay a fee that ranged up to $1,200 and take three days out of their busy schedules to travel to Princeton, N.J. are serious about finding the best way to find wirehouse brokers and make them [and their assets] a part of their firms. Here's some of what I took away from the panel -Elizabeth.
Bona fide breakaway brokers are rapidly becoming a secondary target for recruiters and the firms they represent. More of the focus in the advisory recruiting game is shifting to what one panelist, John Furey, refers to as "captive advisors" and who Hamburger refers to as "joiners." These are the brokers leaving wirehouses not to establish their own RIAs, but to join existing ones.
Breakaways who aren't quite entrepreneurial enough to go out of on their own are finding that RIAs have grown large enough to be appealing.
The number of joiners has tripled in the past year, Hamburger says.
With that overarching trend as a starting point, recruiter Mindy Diamond, consultant Furey and lawyer Hamburger also painted a picture of an increasingly sophisticated recruitment industry that is helping wirehouse employees find homes off the Street.
"As RIAs mature, they are building businesses with back offices and real platforms… they can reach economies of scale," Hamburger said.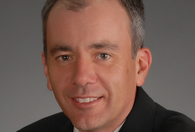 John Furey lets breakaway prospects understand
that "The wirehouse is like Vegas.
The house always wins."
Existing RIAs, for their part, are looking at all kinds of options to expand their firms, including recruiting breakaways. Some of this on-the-prowl contingent at the MarketCounsel event included David Blisk , managing director of Spire Investment Partners of McLean, Va. whose reps advise nearly $1 billion of asset and Cheryl Vohland, chief compliance officer of Mariner Wealth Advisors, of Overland Park, Kan.
The three panelists noted that recruiting a breakaway usually takes a combination of equity (though generally the equity is provided on the back end), cash and intangible benefits. The last can include anything from a supportive atmosphere and freedom from bureaucracy to a chance for the broker to play a role in management at the RIA firm.
With the understanding that these joiners are really out to replace one job with another one, Diamond said that making the economic argument that life at an independent RIA is a better deal in the long run is the most important part of recruiting wirehouse employees. That means calculations that show that equity in a business, and the higher payouts that come with independence, more than make up for wirehouse pay and bonuses.
Quality of life is important, too.
But "these are numbers guys," says the president of Diamond Consultants of Chester, N.J.
The task of the recruitment-minded RIA is growing easier as word slowly gets out that pay packages at wirehouses have strings attached. Sometimes, big pay packages are contingent on reaching milestones that are well-nigh impossible. The panelists held up sunset deals, in which wirehouse brokers sell their books of business as they near retirement, as particularly bad for brokers.
"The wirehouse is like Vegas," Furey said. "The house always wins."
The advisor recruiting a wirehouse broker is likely to win financially, too, according to Hamburger.
"Existing RIAs are finding this to be a lucrative model," he said.
Here are some other conclusions to come out of the panel:
1.In the past two years, the high-profile teams that have gone the independent route are proving the success of the model. Diamond, Furey and Hamburger agreed that advisors who break away typically are able to take more than 90% of their clients with them.
2. Conditions at wirehouses continue to deteriorate, especially for advisors with $20-$70 million in assets under management. As wirehouses try to adapt to new market conditions by focusing on big producers, brokers are told that they must produce a certain level or see their payout trimmed. "When you're talking to them (trying to recruit), remind them of the quality of life. It's not fun to be in the penalty box. ... It's not fun that everyone knows when you're in the penalty box," Diamond says.
3. The recruiting process is growing more supportive, as custodians, broker-dealers and RIAs learn how to bring brokers over. Diamond noted how she helps RIAs looking to recruit prepare presentations that make the economic case for independence to wirehouse brokers. "Custodians do that, too," she says. Consultants like Furey, a former director of strategic business development at Schwab, whom Hamburger called a "COO-in-a-box," have entered the niche market, providing finely tuned services to ease the transition. Furey is managing principal of Advisor Growth Strategies LLC of Phoenix, Ariz.
4.)The scandals and government attention continue to hurt the reputations of the wirehouses more than independents. "We had a client who had a certain little black bull on his business card," Hamburger says. "That card used to open doors. "But he has over the years found himself increasingly keeping that card in his back pocket."
---
Mentioned in this article:
---
---
---