News, Vision & Voice for the Advisory Community
Raising minimums is part of creating an atmosphere more conducive to elite advisors
October 22, 2009 — 4:52 AM UTC by Brooke Southall
Raymond James Financial Services is raising the bar for prospective RIAs even as it lowers the boom on a few existing ones.
The St. Petersburg, Fla.-based broker-dealer raised its minimum for a registered investment advisor to start a relationship with its firm from $30 million to $50 million of assets under management.
Raymond James imposes a lower minimum on its existing RIA clients of $20 million.
As part of the policy change on Oct. 1, Raymond James executives told seven RIA clients that they would have to find a new asset custodian.
"That [strategy is] supported directly from the top" of the company, says Mike Di Girolamo, senior vice president and managing director, responsible for the Investment Advisors Division of Raymond James Financial Services. Raymond James Financial Inc.'s chairman and CEO is Thomas James.
The primary impetus for raising asset minimums for RIAs at Raymond James is that it seeks to focus resources on more successful RIAs, Di Girolamo adds.
Right atmosphere
But the move is also intended to set the right atmosphere to recruit heavy-hitting breakaways, according to Di Girolamo.
"Advisors want to find out who their peers are," he says. "If an advisor walks into a room, they want to find out who's around them. If they find out it's a group of guys with $10 million, it's unappealing to work with that group."
By imposing the $50 million minimum, Raymond James sets itself apart from most custodians.
At one end of the spectrum is Scottrade of St. Louis which sets no minimums and prides itself on it.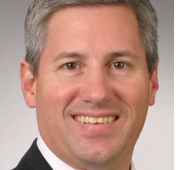 Doug Talir: "[The lack of a
minimum] is one of Scottrade Advisor
Services' strengths and we welcome advisors
of any size."
"Scottrade Advisor Services does not have AUM minimums and does not plan to implement a minimum," says Doug Talir, director of that RIA custody unit. "This is one of Scottrade Advisor Services' strengths and we welcome advisors of any size to consider us as their custodian."
The other end of the spectrum is RBC, which mostly advertises a $100 million minimum.
Minimum of $100 million
"RBC Advisor Services has set a target of taking RIAs with a minimum of $100 million in assets, but does take RIAs with less than that if they are a good fit," says Michael Kavanagh, chief administrative officer of RBC US and the head of independent business channels in Minneapolis. "We believe this is a niche market, and allows us to provide a premier level of service that our RIAs deserve."
Schwab doesn't have a stated minimum but charges a custody fee each quarter to RIAs with fewer than $10 million of assets, according to a spokeswoman.
TD Ameritrade sets no minimum and imposes no fees but RIAs must prove to the company that they are serious about growing their business, according to a spokeswoman.
Fidelity Investments has a somewhat more nuanced policy.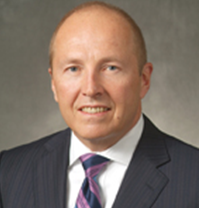 Mike Kavanaugh: "We believe this is
a niche market, and [a high
asset minimum] allows us to provide
a premier level of service that
our RIAs deserve."
"Our typical asset minimum is $15 million, however, we look at each client relationship individually," says Adam Banker, spokesman for the company. "There may be some instances where we assess a nominal fee until the agreed upon asset minimum is reached. Any such fee is consistent with industry practices."
There are also ways to get around the $50-million minimum at Raymond James — if you're willing to become part of a larger RIA, Di Girolamo says.
"If you have interest in leaving a wirehouse with $35 million, we'd typically refer you to an existing RIA firm and we've had great success with that," he says. "Last week we had one [come aboard] from Wachovia with $49 million" by combining with another RIA.
Raymond James now has 275 financial advisors from 100 firms that currently use its custody platform. Those firms manage a combined $5 billion, a fraction of the $120.7 billion under advisement by the 3,270 advisors who affiliate with Raymond James as independent contractors.
---
Mentioned in this article:
---
---
Share your thoughts and opinions with the author or other readers.
---