James Burton sought to create easy-to-use platform
Fidelity Investments is putting some foreign securities at the fingertips of RIAs, brokers and its retail customers.
The Boston-based brokerage giant announced today that it is rolling out a trading platform that allows advisors to trade stocks in companies in the currencies of the country they reside in.
The move comes in response to the push by financial advisors and other investors for better access to international shares, according to a Fidelity release.
Global markets have been performing well in recent years and U.S. investors are hungry for more diversification after last year's dramatic downturn for domestic shares. Of the 300 traders polled at a Fidelity event recently, 71% of them say that they are going to increase their exposure to foreign equities next year, the company adds.
"When we asked investors what would make their international trading experience successful, the top responses were: an easy-to-use trading platform, availability of research and fast trade executions — all core features of Fidelity's new international trading platform," says James C. Burton, president of Fidelity's retail brokerage business in a release.
Fidelity will give its investors access to invest directly in 12 countries. The countries include: Australia, Belgium, Canada, France, Germany, Hong Kong, Italy, Japan, Netherlands, Norway, Portugal and the United Kingdom.
The seven new currencies include: the Australian dollar, British pound, Canadian dollar, euro, Hong Kong dollar, Japanese yen and the Norwegian krone.
The Fidelity move appears to give it an edge over immediate rivals like TD Ameritrade and Charles Schwab & Co in providing access to these markets because advisors can buy securities in international firm in the currency where they reside at Fidelity — a service not available at those custodians.
Fidelity, however, is competing against other custodial competitors that focus on international, including State Street, which allows RIAs to trade in 100 currencies.
Pershing LLC will also get much stronger on behalf of its RIAs and broker-dealers next year, according to its spokesman, Mike Geller.
"Pershing provides broker-dealers and RIAs with global trade execution on 65 exchanges worldwide and offers foreign exchange capabilities in 50 currencies," he says. he says. "In 2010 we plan on offering our broker-dealer and RIA customers multicurrency capabilities via NetX360."
"It's also important to note that we have upwards of 300 clients in 40 countries worldwide," he adds. "Our customers can execute non-dollar trades by calling our capital markets trading desks in New Jersey or London or can execute electronically via SWIFT or FIX messaging. "
Schwab is looking at ways to give the RIAs who use its custody platform more international options, its spokeswoman, Lindsay Tiles, said in an earlier interview.
"We're looking at how we can expand our multi-currency capabilities," she says. "We're seeing more advisors who work with ultra-high-net-worth clients who need these global capabilities, and we want to make sure we can meet these advisor needs. It's a niche, but these are large, successful advisors [seeking multi-currency trading] and we want to be able to serve them."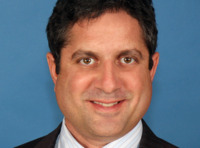 "We can do things with State
Street that we can't do with
any other custodian in the world,"

For an RIA dead set on having truly universal access to global markets, the best place to custody assets is State Street, according to Robert Levitt, managing principal of Levitt Capital Management, said in an earlier interview.
State Street allows trading in over 100 foreign currencies. "We can do things with State Street that we can't do with any other custodian in the world," Levitt says. By comparison, Charles Schwab and TD Ameritrade do all of their trading in dollars. The importance of trading in foreign equities is that it reduces the currency risk of trading in dollars, and cuts the cost of using middlemen, he adds.
Levitt, whose firm manages $400 million and is based in Boca Raton, recently moved most of his assets from Schwab and Bear Stearns to State Street last year to gain better access to foreign markets.
The 12 markets addressed by Fidelity with its new platform represent those to which 95% of clients' international trades are currently directed, according to the company.
---
---
Mentioned in this article:
---
---
---